Industry Topics
Why a Career in Manufacturing?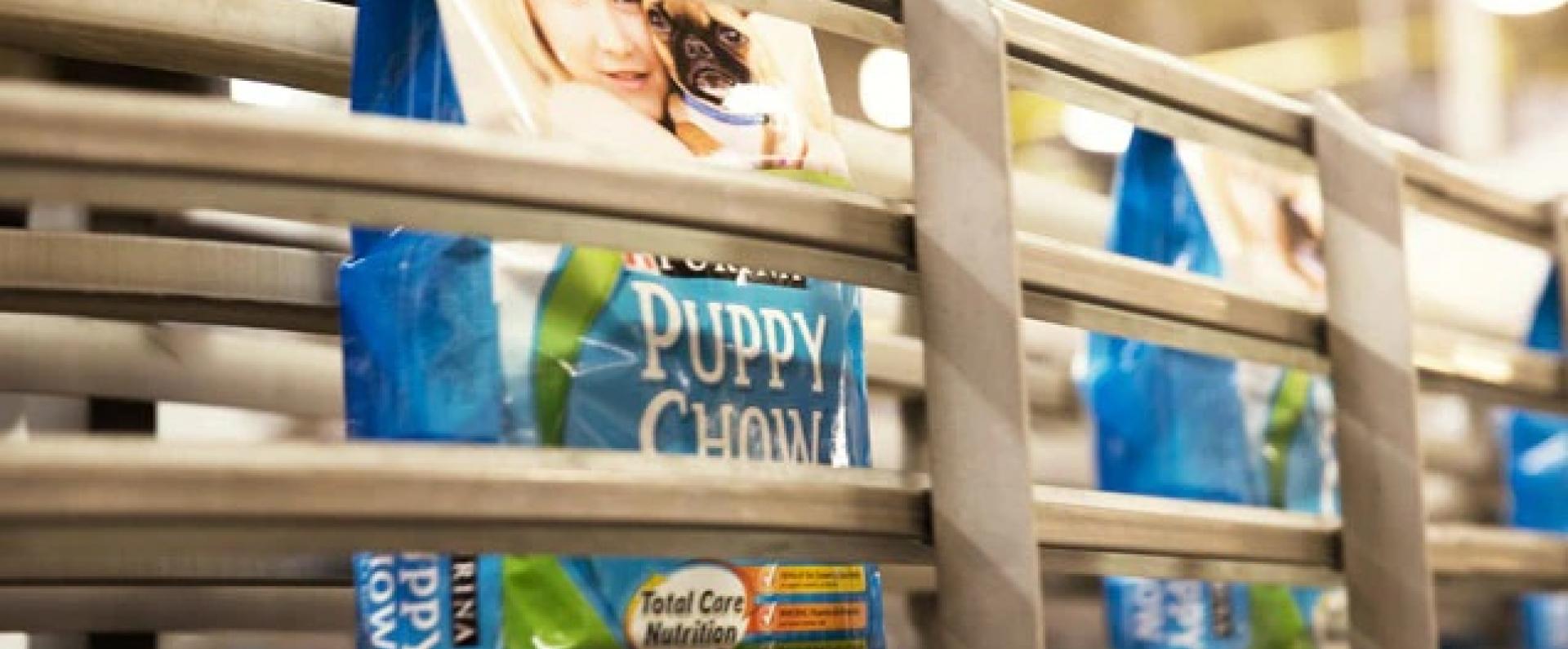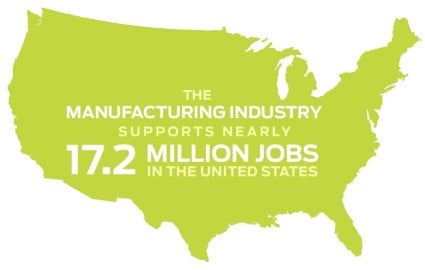 The manufacturing industry supports nearly 17.2 million jobs in the United States and offers a wide range of careers and
opportunities. More often than not, positions within the manufacturing industry require leaving your pant or dress suit at home, rolling up your sleeves and tossing on a hard hat. But it doesn't mean you must have a background or interest in just the areas of supply chain, production, industrial engineering, or others alike, to build a career in the manufacturing environment. A large part of the success within manufacturing is having the full team - those excited to roll up their sleeves and work on the production floor, and also those who are passionate to support other behind-the-scenes responsibilities, like accounting, human resources and information systems.
Over the years, increased global competition has reinforced the need to continuously pursue improvement in all of the areas that help run a manufacturing facility. Within Nestle Purina's 19 factories across the U.S., we offer customized training and continuing education opportunities to not only stay ahead of the innovation curve, but to develop our associates into the industry's top talent.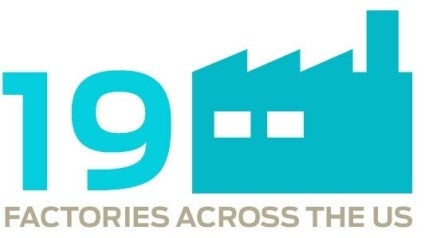 There's a radiating sense of pride and passion that comes with working at one of Purina's factories. Having the opportunity to hear about a project, work collaboratively and cross-functionally to execute it, and then turn it into a tangible product is incredibly unique to this industry.
"Whenever I go into a store that sells our product, I'll take a few minutes to look around the shelf and check out the codes to see which manufacturing plant and which line they're from," Jeremy Lagerhausen, Assistant Manager of Information Systems (Crete Manufacturing Plant) said. "If it was my factory that produced it, there's a good chance I can identify the line that packed it. It's a great reward to actually see a product go from start to finish, and that goes for projects as well. To watch an idea start at paper and pen and become a functioning part of the production process is a great feeling. We're there when the ingredients come in and we're there when they turn into quality products. There's a true feeling of ownership involved, and because of this, I want to make sure that what's going out to market will be the best," Jeremy said.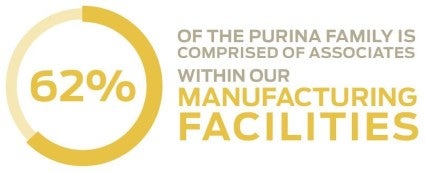 62% of the Purina family is comprised of associates within our manufacturing facilities. And 42% have worked within the organization for over 10 years. Many of these associates have spent their entire careers with us. Some begin their careers here, leave to try someplace else, and end up coming back. Or, as we like to say, coming home. Purina takes great pride in fostering a family environment that encourages growth, personal and professional development, and a sense of balance.
So whether you're a recent graduate or a seasoned professional, we hope you can picture yourself in the world of manufacturing.