Discover Supply Chain and Procurement Jobs at Nestlé
At Nestlé, our supply chain and procurement teams function as one ecosystem, operating in an aligned and collaborative method to deliver exceptional service for our trusted retailers. We're passionate about providing meaningful, strategic and tactical support that creates real value. Each member of our team plays a critical role in ensuring we achieve our business targets, drive our sustainability agenda, and uncover new opportunities to accelerate growth. Best of all is that we're equally as integrated with our internal partners, including Sales, Finance and Manufacturing groups, so the journey from our customer's post to our consumer's home continues to be better than ever.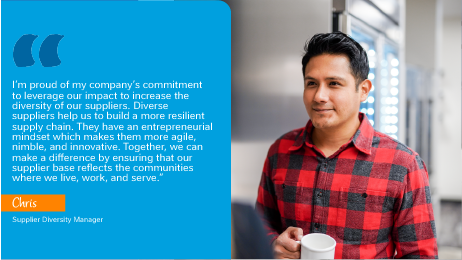 Nestlé's Supplier Diversity Program
We're committed to establishing and growing successful business relationships with increasing numbers of certified diverse suppliers. Fulfilling this commitment is important to our customers, our increasingly diverse consumer base, the communities in which we operate and ultimately, to the success of our company. 
A basic function of the program is to identify, include and cultivate successful business relationships with certified diverse suppliers that meet Nestlé's standards and requirements. Certified Diverse Suppliers include woman-owned, minority-owned (Black American, Asian Pacific American, Asian Indian American, Hispanic American, Native American), veteran-owned, LGBTQ+ owned, Disability-owned, and small businesses. 
Available Supply Chain & Procurement Jobs