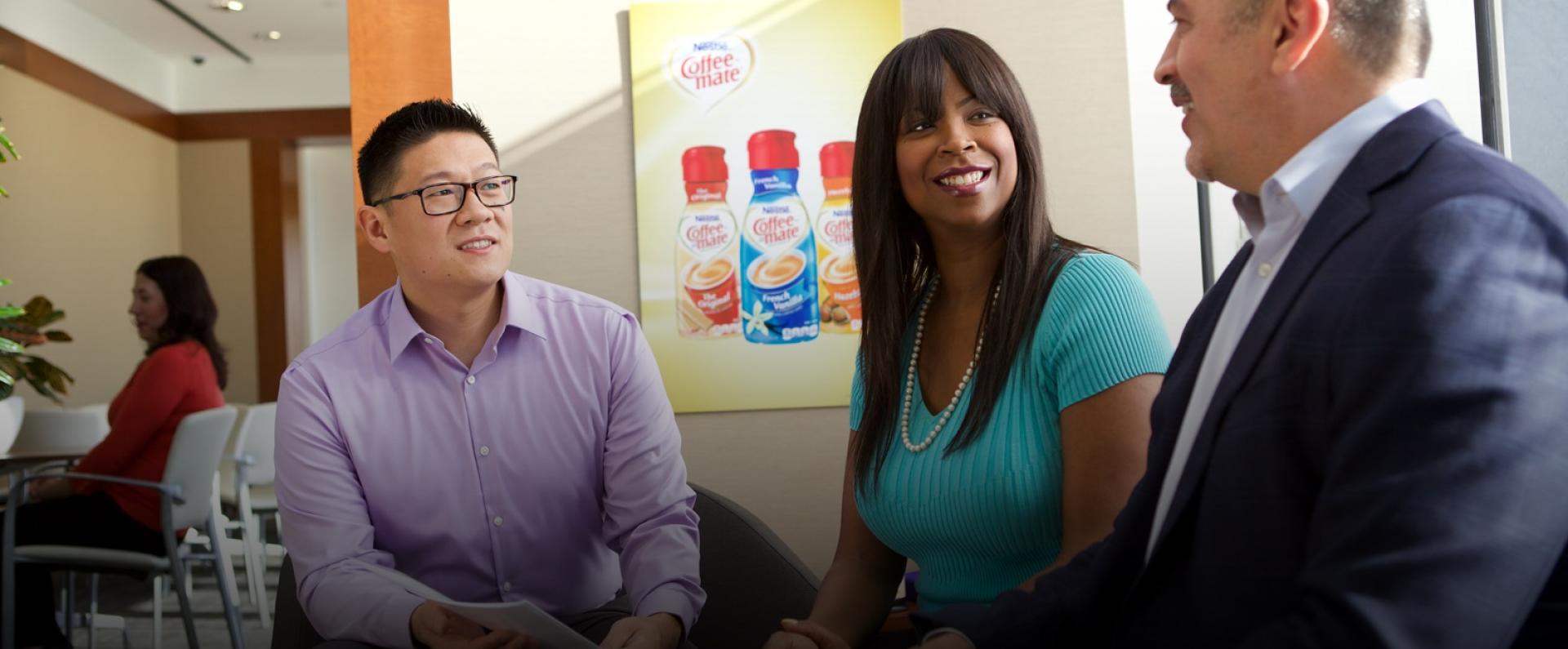 You Belong Here
At Nestlé, we take pride in our commitment to foster a diverse workforce that is inclusive of everyone – it's integral to our culture. We aim to empower our employees to bring their whole self, unique perspectives and talents to every challenge. Diversity, equity, and inclusion are vital to our company as we work together to win with consumers and meet customer needs. Our business depends on it. 
Our Diversity, Equity, and Inclusion Vision Statement:
Provide an inclusive workplace built on respect and dignity that leverages individual differences and generates equal opportunities for everyone and enables us to win with consumers. We achieve this by: 
Creating a culture of support and empowerment through our employee-led engagement groups, inclusive hiring practices, and company-wide learning and development programs 

Facilitating unconscious bias training, implementing workplace flexibility policies, and actively removing constraints that limit employees of diverse backgrounds to inspire innovation 
Diversity
The many ways in which people differ, whether visible characteristics such as physical ability, gender, age, or race, or less visible differences, including but not limited to family status, mental health, religious beliefs, military service, sexual orientation, gender identity, and more.​ 
Equity
Fair access for people and groups, with consideration for their unique barriers, creating an equal opportunity for success​. 
Inclusion
A work environment where employees feel valued, respected, and heard, which maximizes the value of our diverse workforce by engaging individual differences to achieve enhanced business results and win with the consumer.​ 
What We Offer
As individual leaders and as a group, we continue to put diversity, equity, and inclusion at the center of our operations and share a commitment to keep building a culture that embraces all. We know that our employees are what makes our Nestlé community so special. We also know that without diverse employees, diverse suppliers and diverse perspectives—we cannot serve our consumers, customers and communities, and meet the full, powerful potential of our Nestlé's U.S. market. 
While many of our programs are shared by our operating companies, each of them have something unique to offer. 
Hear What Our Employees Have to Say
Awards and Recognition
Treating people well is our business
Our success is based on our people. Their consideration for one another directly impacts our work, our brand, and our products. Together, we've created a culture with respect and dignity at its core that extends to our hiring process. We recruit competent and motivated people and provide equal opportunities for all – because we understand that innovation can come from anyone, and excellence comes from us all working together.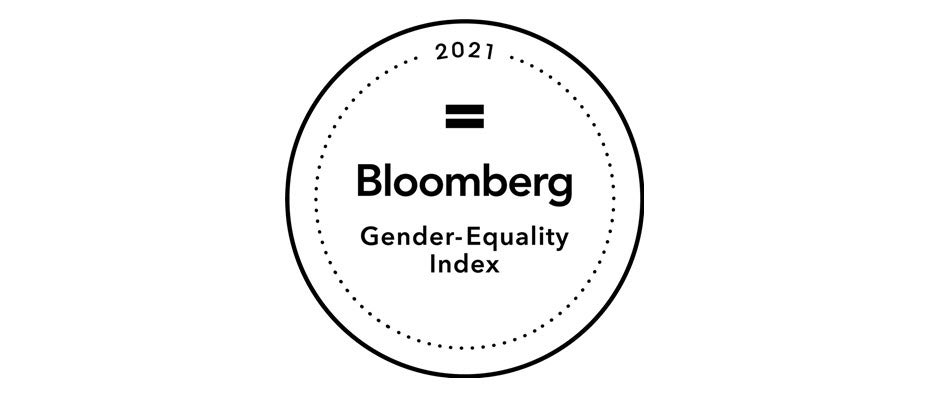 Learn more about Nestlé USA's Diversity, Equity, and Inclusion Initiatives
Our commitment goes beyond representation and partnerships. We know that in order to contribute to a healthier future for everyone, we must have a workforce that represent our customers. We must be diverse and foster a culture of inclusion to drive innovation and create products our consumers and their families love.  
Some of our recent work includes: 
Achieving 1:1 pay equity for women and underrepresented minorities and implementing a progressive parental leave policy 
Donating 1.75 million to The National Urban League and other organizations focused on racial equity, and developing a plan across several pillars to help us address racial inequity 
Along with our partners in the Sustainable Food Policy Alliance we wrote an open letter to congress offering strong support to the Equality Act, which we believe is a strong step forward towards ensuring that all people, in all settings, are treated with fairness, dignity, and respect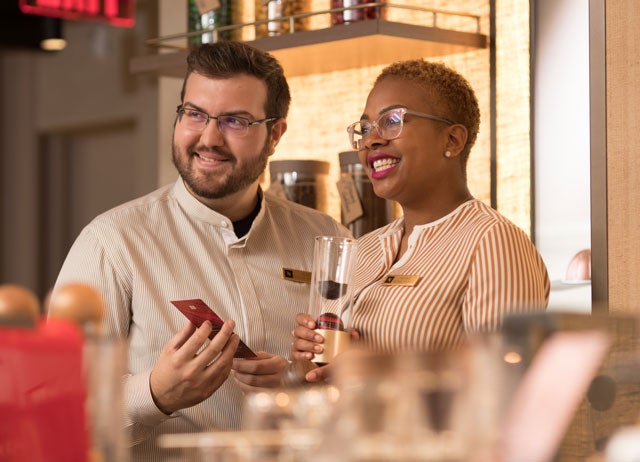 Learn more about Nespresso's Diversity, Equity, and Inclusion Initiatives
Care is our only requirement. With a history as innovative as ours, it's clear our company relies on the unique points of view of our employees.  
Our diverse team is made up of 90 different nationalities. But no matter the role, we focus more on who you are than where you're from. Because to us, caring about our work is your most important qualification. So, if you're driven by quality, are excited to try new ideas, and never hide what you care about, you will be a perfect fit on any of our teams 
Balance is important when it comes to coffee flavors – and our business. While our global male/female balance is 43/57, we are continually striving to reflect that same balance in our senior positions 
Beyond management, we seek to strengthen the voice of women in every area we are a part of. Their view can even help us succeed in unexpected ways. For example, in coffee field operations, we have learned that the presence of female agronomists is key for the participation of women farmers in training. Today, women agronomists at our suppliers comprise 30% of our global field workforce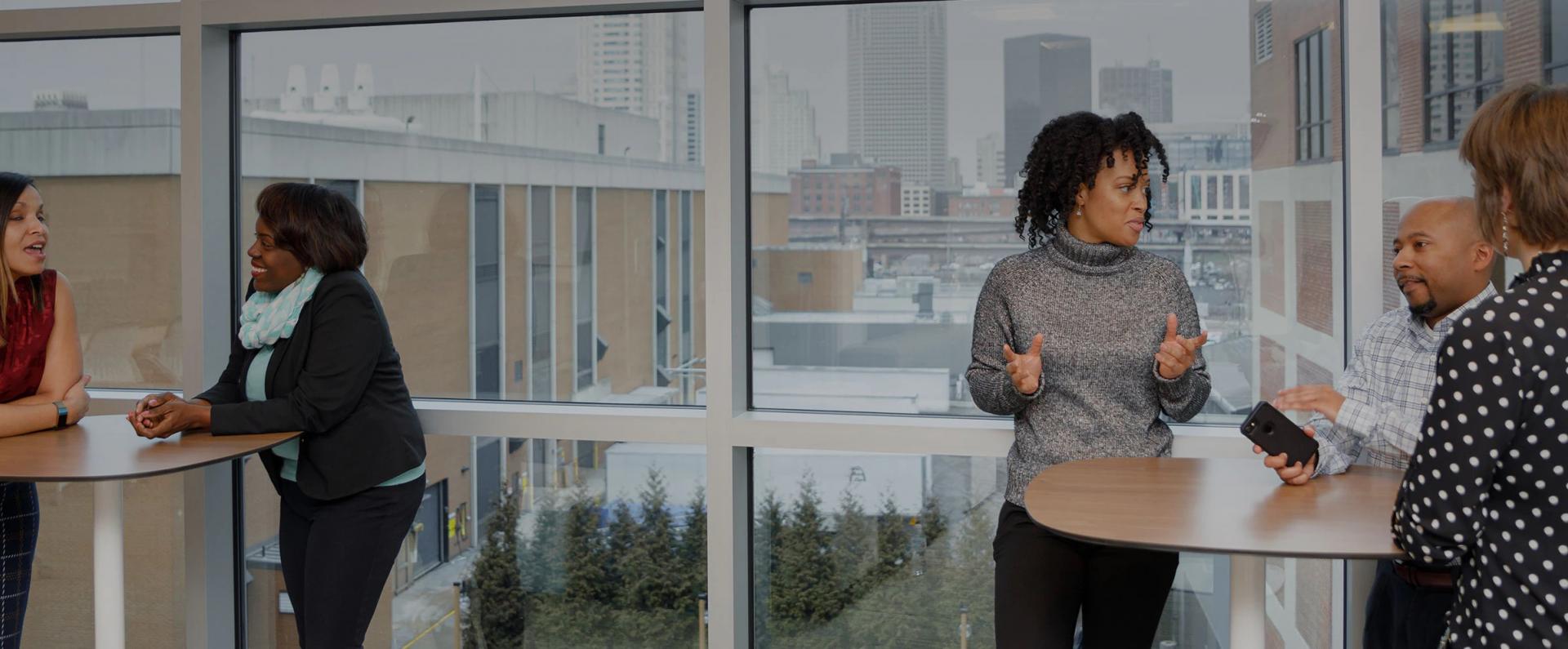 Learn more about Nestlé Purina's Diversity, Equity, and Inclusion Initiatives
By sharing the celebration of our differences, we make a bigger difference in this world. Working together, #WeStandTaller. 
Our Employee Engagement Groups
A Sampling of our Community Partners