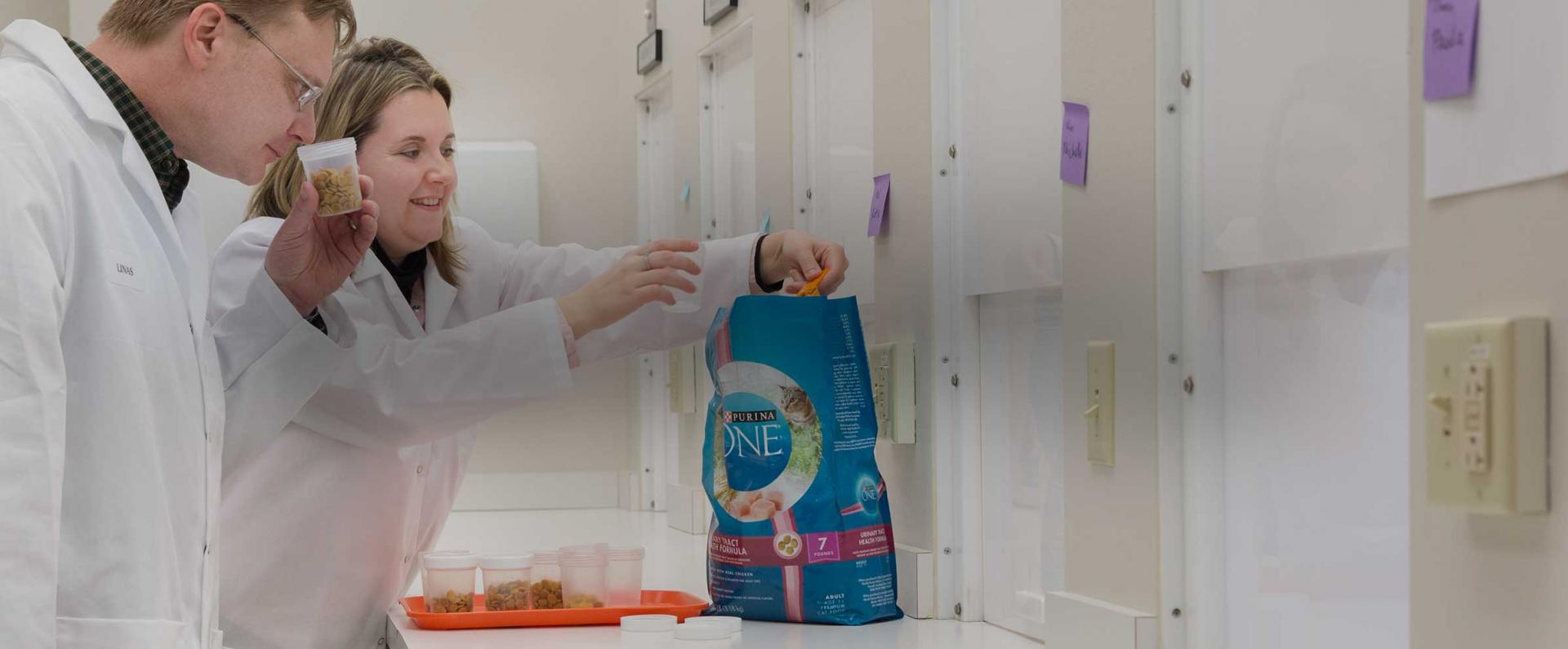 Product Development Opportunities
Our world-class Research and Development function creates the cutting-edge formulas behind the food & formulas, beverage, pet care, and pharmaceutical products Nestlé in the US provides to consumers across the nation. We are bold and ambitious, using cutting-edge science to fuel decision-making around nutritional composition, taste, and health management.
Our Research and Development team is comprised of nutritionists, chemists, immunologists, microbiologists, sensory scientists, culinary experts, regulatory and scientific affairs specialists, and much more. There's diversity in our function, but no shortage of opportunities to innovate and contribute to projects that enhance the value we provide to consumers through our products. 

Product Technology Center
Also known as our Research & Development organization, we're a collaborative network of thousands of global scientists.

A global organization within Nestlé Purina serving as the voice of its scientific communications and a champion of breakthrough science in pet nutrition.

Regulatory & Scientific Affairs
We're responsible for providing strategic and tactical regulatory food safety compliance expertise across the production cycle. 

Nestlé Purina Analytical Labs
We're a long-standing ISO chemical and biological accredited lab, assisting with everything from nutrient labeling to product concept development and finished product testing.
Available Research & Development Jobs