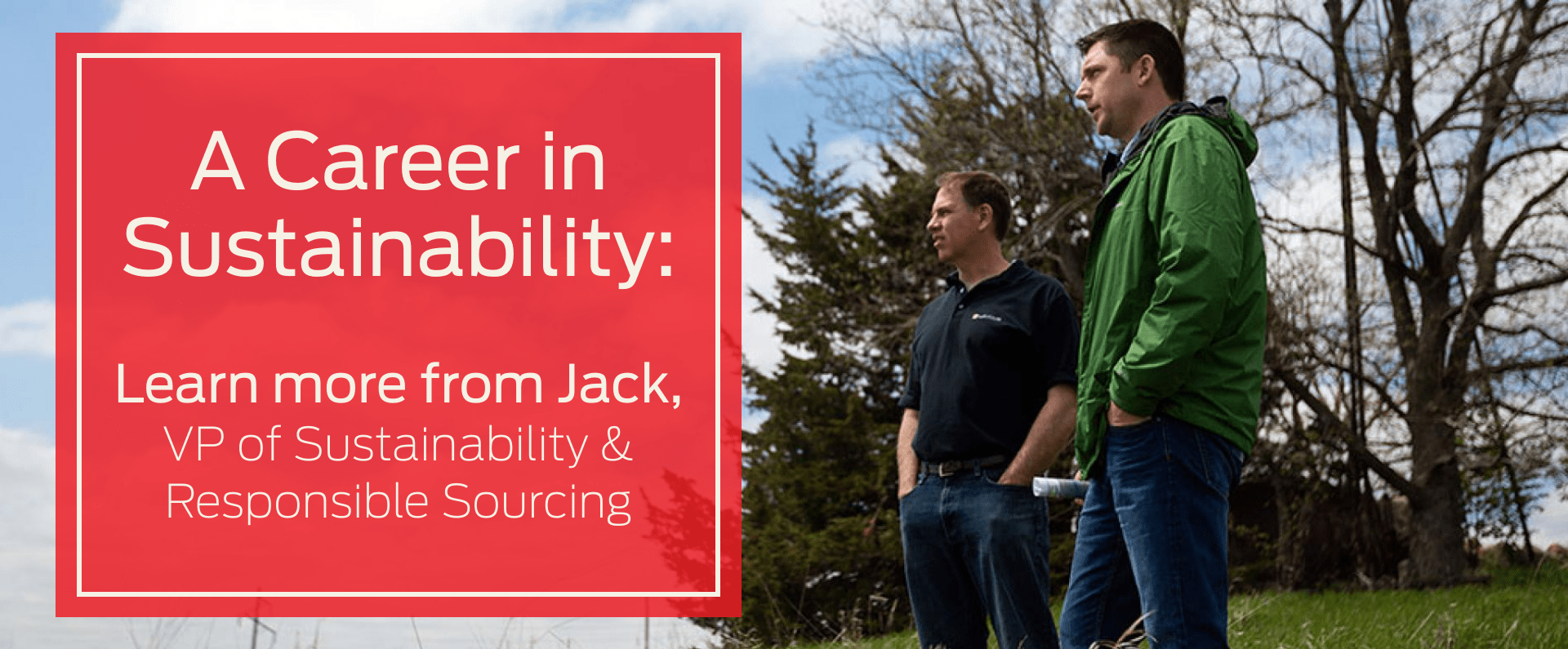 Industry Topics
Delivering Results: A Rewarding Career Committed to Sustainability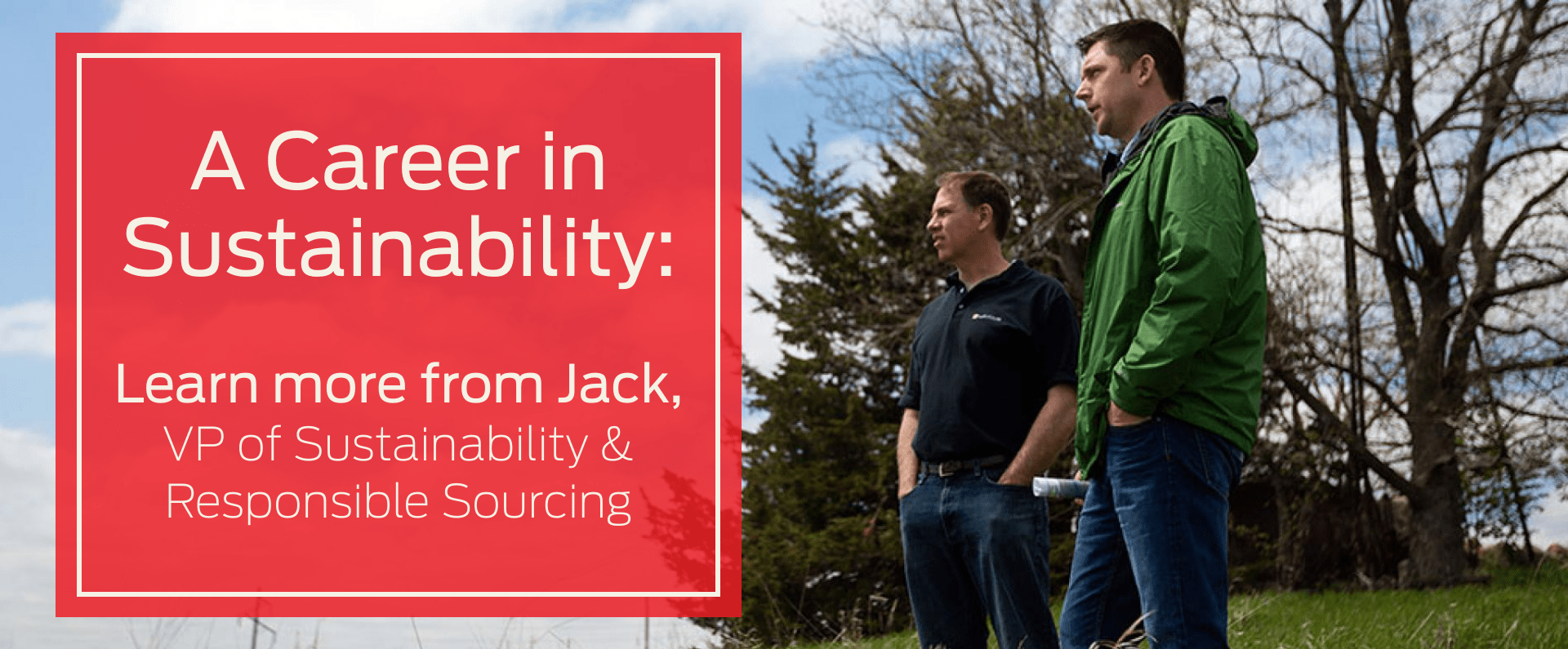 Jack, Vice President, Sustainability and Responsible Sourcing 
What made you decide to join Nestlé Purina in 2003? 
After completing a marketing internship at Nestlé Purina, it seemed like a place I could call home and aligned with my Midwest roots. My wife and I also shared the company's affinity for pets – at the time we had 2 dogs and a cat that we fed Purina ONE – and have had pets in our family ever since.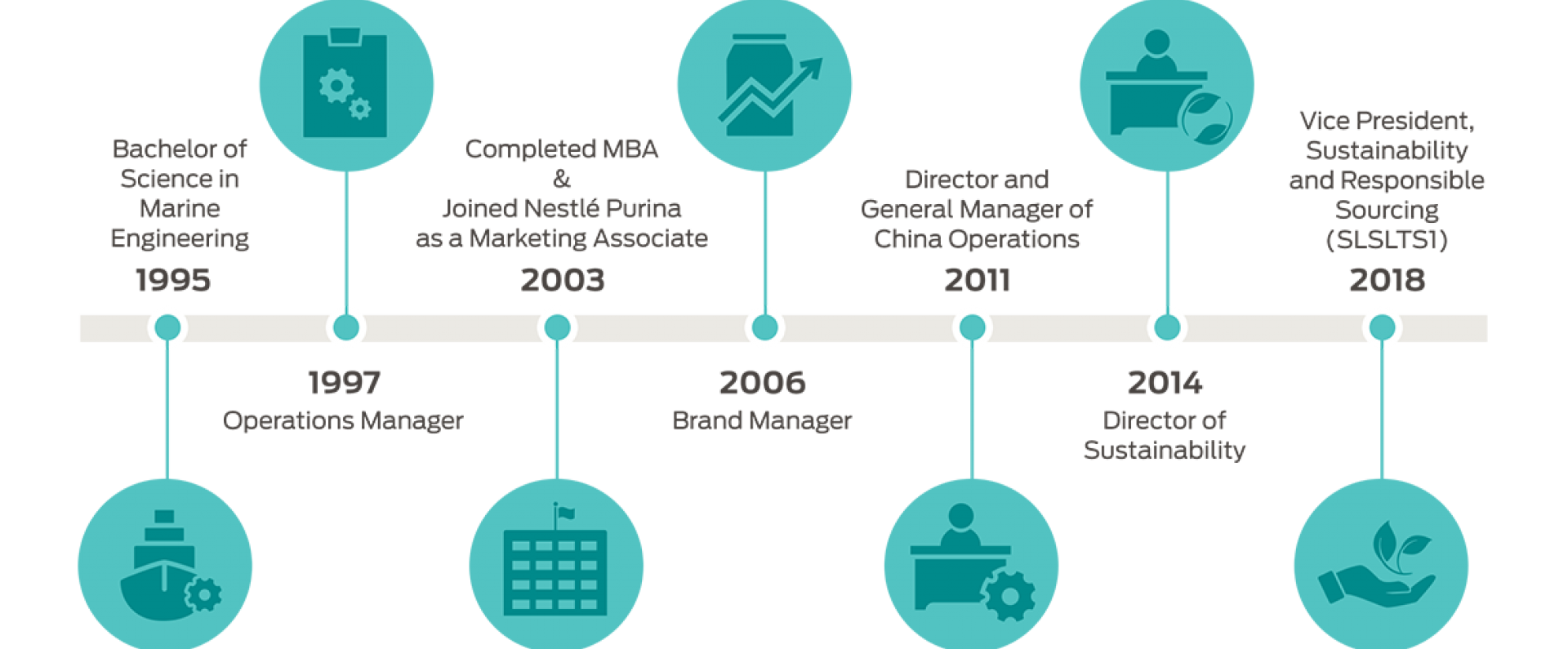 In your words, what does sustainability and responsible sourcing mean for Nestlé Purina? 
Purina has an enormous commitment to sustainability! Long term, we recognize that there could be constraints to product availability if we're unable to source the high-quality ingredients we need for our pet care products. In the short term, that means right now we must be as efficient as possible with the limited resource we have, like soil, clean water, etc., to support ingredient availability long into the future. Overall, we're focused on conserving natural resources and improving ecosystems to help create natural solutions. Our work includes reducing greenhouse gas emissions through the use of renewable energy sources to power our facilities, maintaining 100% zero waste for disposal at every Purina manufacturing facility and Headquarters as well as working with America's farmers to help implement innovative approaches to improve the health of the ecosystem and enhance sustainable farming.
What is one sustainability challenge we need to address as a Consumer Packaged Goods company (CPG)? 
I'm confident in Purina's plan to help address sustainability challenges. We have big global sustainability goals for 2020 and beyond. If I had to pick one that keeps me up at night, I'd say it's recycling infrastructure. We're working to ensure all of our products can be enjoyed by pets and its packaging can be recycled – the key is communication with pet owners about how to recycle it and ensuring the infrastructure is in place to ensure it can be recycled. 100% of our packaging will be recyclable or reusable by 2025, so we need to work together, and with other CPG's and stakeholders to accomplish just that. Today, 80 percent of Purina's packaging in the U.S. is already recyclable. And we're addressing the remaining 20 percent by performing trials to explore the use of new innovative materials. Many of our products are already in recyclable packages, including our wet food canned products. These cans are made from aluminum or steel ("tin"). Aluminum can be recycled endlessly, resulting in a significant decrease in waste. In fact, recycling 75 percent of all aluminum cans would prevent 11.8 million metric tons of CO2 emissions. Measures like this help me feel confident in our ability to meet our sustainability goals.
Tell us about a project you're excited to be currently working on? 
My team is working on several projects with farmers in their fields to make them more sustainable. One project, in partnership with Land O' Lakes, will use new technology to better understand the impact of conservation practices on 50,000 acres of farm land, protecting the air, land and water all while keeping the farm economics in mind. This work is happening across the state of Iowa, where we source many of our ingredients. 
Outside of work, what are you passionate about? 
Our pets are certainly a big part of our family's life so caring for them is important. I enjoy doing activities with my kids. We tinker with electronics; they're really interested in learning to code and programming. As a family, we enjoy sailing at the lake. In my personal time, I also enjoy art.
Do you share our commitment to sustainability? Check out career opportunities at Nestlé Purina.