Perks @ Work
Ensuring Our Benefits are as Inclusive as Our Culture | Nestlé Careers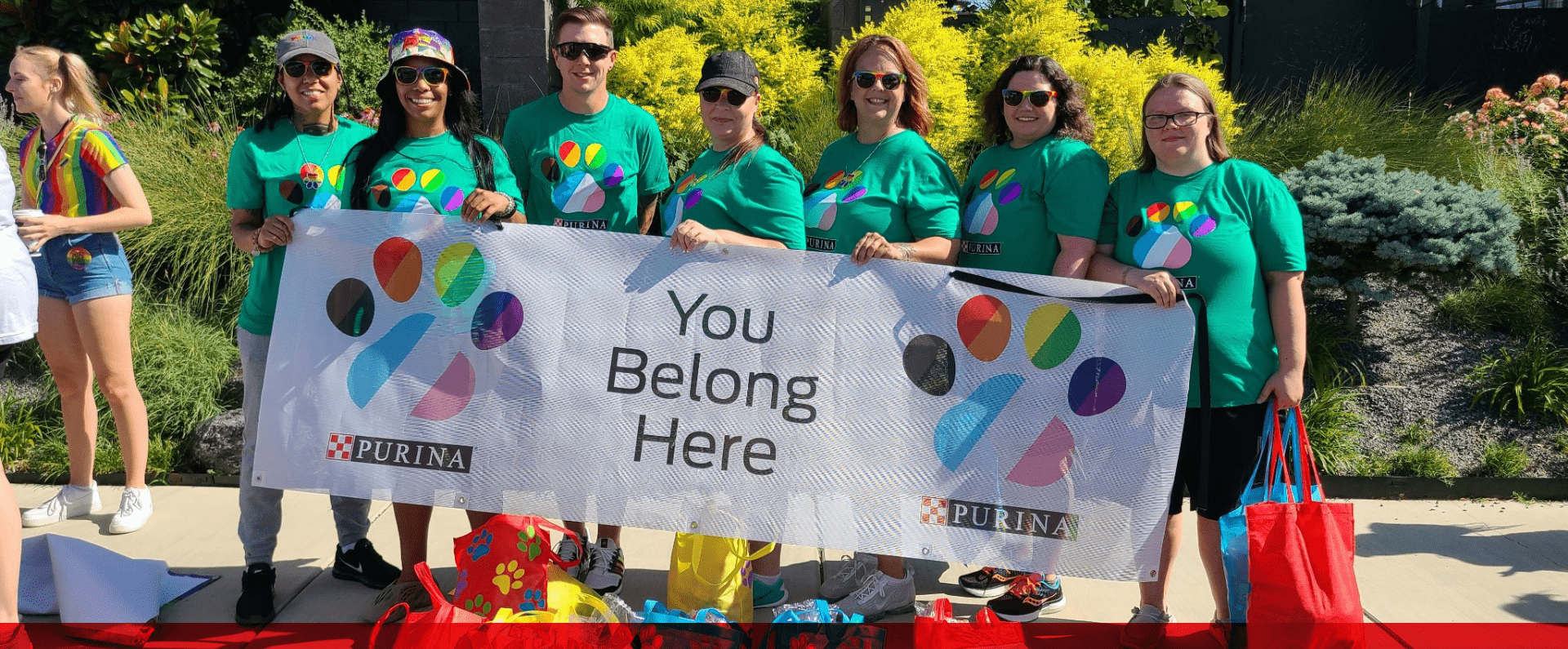 At Nestlé Purina, we take pride in our commitment to fostering a diverse workforce that is inclusive of everyone—it's integral to our culture. We aim to empower our employees to bring their whole self, unique perspectives, and talents to every challenge. Diversity, equity, and inclusion are vital to our company as we work together to win with consumers and meet customer needs. Our business depends on it. This is one of the many reasons we're working to ensure our benefits are as inclusive as our culture. As a major employer, we can play a role in ensuring an inclusive culture. One such way we do this is by providing perks and benefits that support a diverse workforce like transgender support, mental health resources, and a generous parental support policy. We've been recognized by the Human Rights Campaign as a Best Places to Work for LGBTQ equality, and we consistently score 100% on their Corporate Equality Index. Continue reading to learn more about the inclusive benefits we offer our full-time associates.  
Reproductive Legal Assistance
If you're exploring surrogacy options, egg donation, and other reproductive support that requires legal services, you may enroll in our Legal Services Plan which will cover the first 20 hours of legal services.
Transgender Benefits
The health of all our employees is a top priority for us, so our medical plan includes support for gender dysphoria. This contains coverage for psychotherapy, hormone therapy, and gender reassignment surgery.
Mental Health
Now more than ever, the world needs to make strides towards equity and inclusion. Recognition and fair treatment for the LGBTQ+ community is mandatory and practiced by the mental health professionals in our network. Our provider network is made to be as diverse as the people it supports, and associates can find a therapist across specialty, gender, race, LGBTQ+, and language. The Employee Assistance Program includes up to six free counseling sessions per year for you and every member of your household above the age of six. You'll also have access to Moments, on-demand mental wellbeing exercises that can help with stress, anxiety, sleep, substance use, relationships, everyday challenges, and more.
Parental Support Policy
Our Parent Support Policy is among the most progressive in the industry, offering 18 weeks of fully-paid leave for primary caregivers and four weeks of fully-paid leave for secondary caregivers following the birth, adoption, or foster care placement of a child. Primary caregivers may extend their leave for up to 26 weeks. Our associates also have access to nursing support, coupons for Gerber baby food and infant formula, and Bright Horizons Back-Up Care and Childcare Support. No matter how you're growing your family, our policies give you time to focus on your new addition as soon as they arrive.
Adoption Assistance
You may choose to grow your family in different ways. If adoption is an avenue you're considering, we offer financial support, including additional benefits for a special needs adoption.
Benefits are a huge consideration when searching for an employer, and we're proud to offer a robust array of benefits that care for the whole person. So, together we celebrate what we've done and challenge ourselves for what's next to continue our pursuit to be diverse, equitable, and inclusive in both our culture and benefits. Learn more about our comprehensive benefits plan and search open jobs at https://www.nestlejobs.com/nestle-purina.