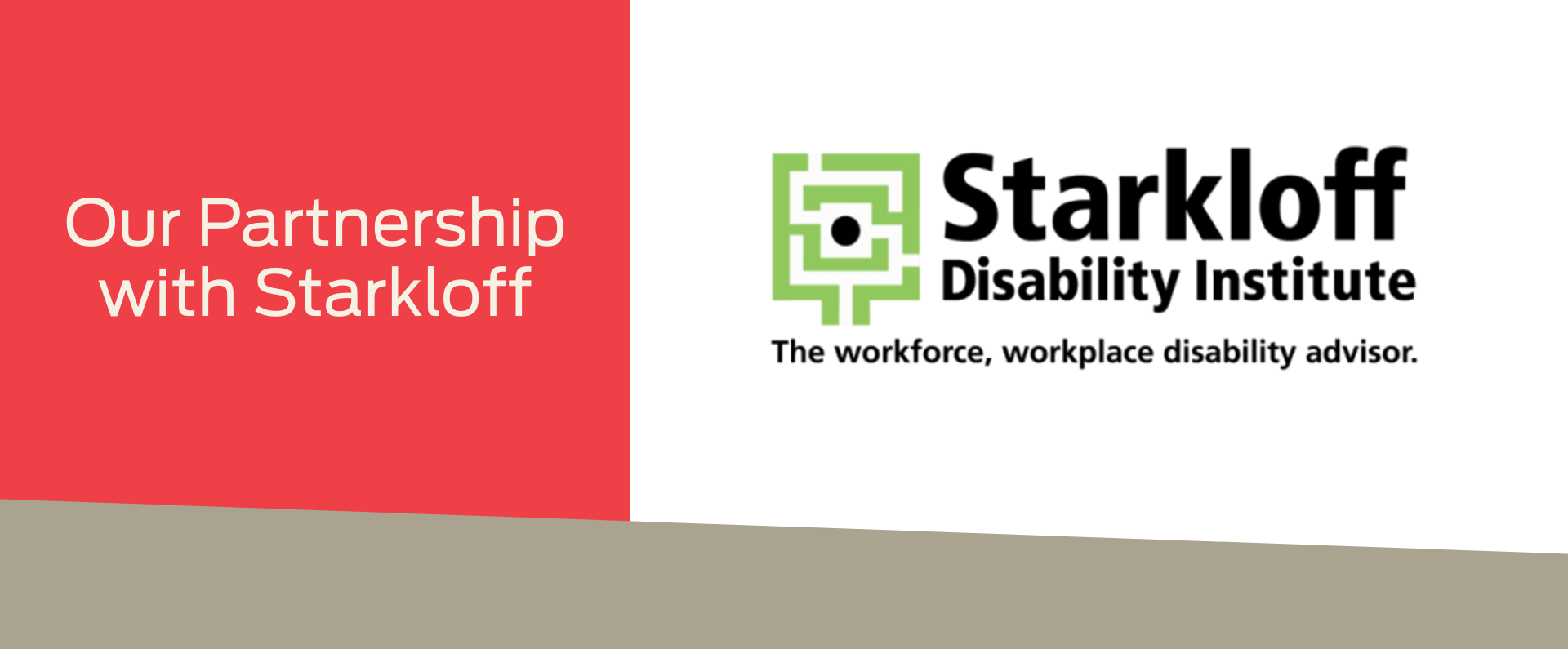 Perks @ Work
Our Partnership with Starkloff
In 2003, Max and Colleen Starkloff founded the Starkloff Disability Institute (SDI), the mission of which is to help those with disabilities fully participate in our society. One of the ways they see out this mission is through providing resources and opportunities to prepare and place those with disabilities into purpose-driven careers that match their passions and skillsets. The success of the organization's various programs and partnerships provides assistance to the eighteen percent of disabled Americans present day, nationwide. In addition, their efforts contribute to and advance the re-establishing of societal attitudes and perceptions toward individuals with disabilities for the better.
Nestlé Purina has built a close partnership with Starkloff, beginning with former Chief Human Resources Officer, Steve Degnan, who has served as a member of the Starkloff Board of Directors since 2010. That same year, Nestlé Purina was added to Starkloff's list of 'Role Model Companies'. Purina volunteer board member, Degnan, has also previously been recognized for going above and beyond traditional board service with an 'Outstanding Leadership in the Next Big Step' award. The Starkloff Career Academy is an initiative dedicated to helping those with disabilities find and retain employment. Steve's passion for Starkloff and its larger mission has connected Nestlé Purina with unique opportunities to help the organization grow and thrive in several hands-on ways. 
"It's often forgotten that diversity includes those with disabilities," Steve said. "We have a strong partnership with Starkloff and I am looking forward to seeing us hire more of qualified applicants with disabilities as part of our efforts on diversity and inclusion." 
As part of our partnership with Starkloff, we gather annually at Checkerboard Square at our St. Louis headquarters, with area residents who have disabilities to teach best practices of finding employment. David Bone, Director, Talent Acquisition, said "We gain so much from our relationship with Starkloff, especially during our annual finding employment session. It's an opportunity to hear firsthand from those in the community with disabilities about their candidate experience in seeking employment—the good and the bad." This annual program creates an opportunity for us to improve our recruitment processes and strengthen our workforce by using these insights to build more inclusive hiring practices and ultimately stronger, more diverse teams.  Additionally, it benefits candidates who have disabilities by providing them a wide scope of resources to help them in their career search and development.
During the session, attendees are presented with guidance for finding a job, which includes developing a strategy, understanding job descriptions, writing résumés, preparing for phone interviews, and practicing professionalism during the selection process. "It gives us great insight and allows us to reflect on our overall recruitment process with the goal of making changes for the better," Bone said. "In return, we're proud to facilitate training where Starkloff participants practice honing their job application and interview skills." 
Through partnerships like Starkloff, we are able to grow and change in the marketplace as we continue to foster an environment that empowers its associates to bring their best and whole selves to work—because no one of us is as good as all of us.