Meet Ariadne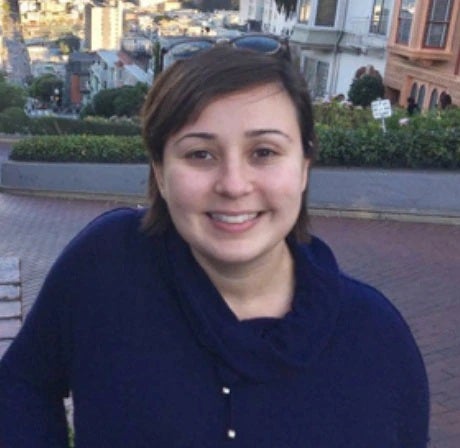 Ariadne, Business Solutions Lead-GLOBE Regional Business Solutions FICO Planning & Controlling 
First and foremost – do you prefer Mac or PC? 
Mac, Mac, Mac! 
What has been your career path leading up to working at Nestlé? 
Prior to Nestlé, I started my career path as an Electronics Technician, then as an IT Technician, focusing more on computer networks. When I started college, I joined Nestlé as a GLOBE FICO Testing Trainee for the GLOBE/SAP implementation within the Latin America markets. 
What initially attracted you to work at Nestlé? 
Exposure to different cultures and the great working environment I always heard about. 
What do you enjoy most about working for the company? And/or in your department? 
I enjoy the opportunity to work with people from all around the world and learn about their cultures, as well as the opportunity to experience and learn from a variety of business initiatives and projects. 
How would you describe the Nestlé culture in 3 words? 
Opportunity, challenges, and rewards 
You're talking to a stranger on the street – How would you best describe your day-to-day job? 
I manage a team of people who support the finance planning & controlling activities for the different Nestlé businesses in North America, like Nespresso, Purina, etc. My team works directly with market end users by supporting them with system developments and regular activities, in addition to working toward global alignment on the IT solutions for Finance that focus on simplification and standardization. 
In your opinion, why should an IT professional work at Nestlé instead of someplace else? 
The IT department at Nestlé offers a lot of opportunities for IT professionals who appreciate challenges and are willing to explore outside of their comfort zone. The structure in place, including the business end-to-end processes mapping, project management activities, and use of the newest technologies shows how advanced Nestlé is compared to other places. 
Working in an enjoyable environment is so important – can you share a little bit about the office location and space where you work? 
The office location is walking distance to many restaurants and attractions, as well as easy parking downtown. The work space is clean, calm, and has a great view. I enjoy the environment, as well as the people I work with! 
Are you from St. Louis originally? 
No, I am originally from Sao Paulo, Brazil. 
Tell us about your transition to St. Louis. What do you enjoy most outside of work? 
I moved to St. Louis in 2013 from Brazil. I enjoy a lot about St. Louis – two things that come to mind are spending time with my dog and family at Forest Park or local wineries. 
What advice would you share with someone considering moving here? 
Be open minded and challenge yourself to go outside of your comfort zone. St. Louis is a great place to live, especially for families. 
What advice would you share with someone considering an IT job at Nestlé? 
Take advantage of the opportunities Nestlé provides and focus on personal and professional development.