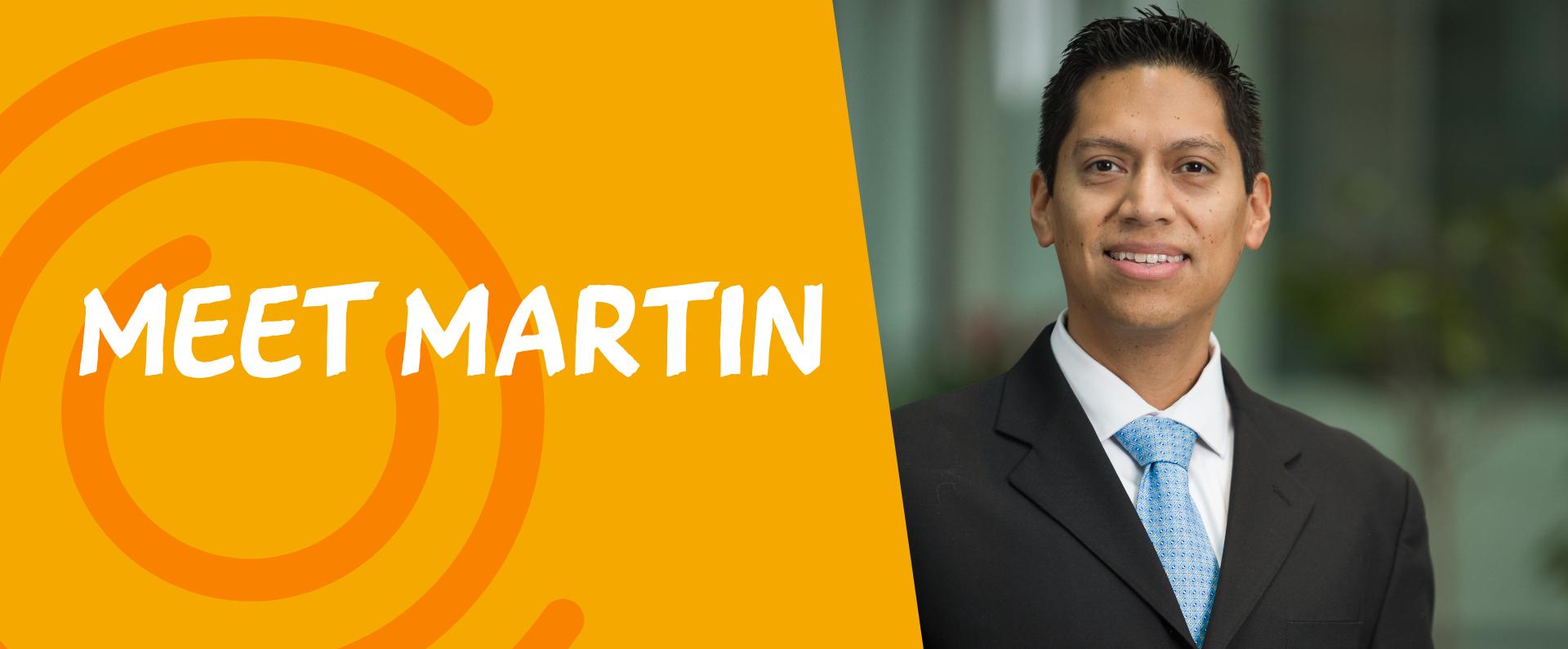 Our People
How Martin launched a Global Career with Nestlé IT
Hear how Martin was able to launch a global career at Nestlé and continuously learns and improves his skillsets along the way.
Can you explain your role within Nestlé IT and your career path?
I've been with Nestlé IT for 10 years. I started in Toronto, Canada and moved to St. Louis at the end of 2013. I have always worked in Marketing, Sales and eBusiness (MSE) as a Project Manager, Business Analyst, or Product Owner. I'm currently a Product Manager within the North American region for solutions such as Salsify, Syndigo, Content Hub, and D2D for all the companies in the US and Canada.
What's something that makes being in IT Marketing, Sales, and eBusiness at Nestlé IT so unique?
IT MSE works with Marketing and Sales; those are the closest departments to our customers and consumers. I've worked on projects that improve the Nestlé image either in stores or in the digital world such as retailers' websites.
You've recently dedicated yourself to learning a new skill. Tell us about that and how you're planning to apply the skills you've recently gained?
IT is always changing and undergoing digital transformations to remain competitive. I recently earned a certification as a Scrum Master and Product Owner. Both certifications provide the foundation of Agile Methodology which helps my team deliver software improvements every three to four weeks, instead of waiting six to twelve months to have a new solution implemented.
Outside of your role, what else are you involved in at Nestlé IT?
I've been involved in global projects working with groups in Vevey, Barcelona, Mexico, and Sydney. I like working on global projects because I can interact with colleagues of various backgrounds and styles. These projects are great opportunities for me to collaborate while making Nestlé systems stronger at a global scale.
What three words would you use to describe Nestlé IT?
Strategic partner, adaptive, and innovation.
Strategic partner – Nestlé IT is the trusted partner for new technology investments. We help the business drive efficiency and agility. For me, it means learning as much as you can about business processes, being able to recommend best practices, and how technology will help to solve bottlenecks or inefficiencies.
Adaptive – Be fast and agile to embrace and drive change. Technology keeps evolving as well as our customer and consumer needs. I drive Product Roadmaps that will satisfy current and future needs.
Innovation – Innovation at Nestlé is improving or identifying a new way to fulfill a specific need. I work with my colleagues to overcome barriers and solve issues that are slowing down business processes.
What's your favorite tech gadget you couldn't live without?
Alexa. Alexa is almost in every room in my house. She helps us manage the lights, routines, set reminders, calendars, and more. I hope she can also walk my dog soon.
Android or iPhone?
I've been an Android user for many years, I like that Android developers have more freedom to innovate on a shared platform and keep innovating with new features and apps.
Are you interested in a career with Nestlé IT? Be sure to sign up for our talent network to be the first to know about opportunities in your area of expertise. If you haven't done so, check out the inclusive benefits offered to our employees and their families. Join us and be a force for good.