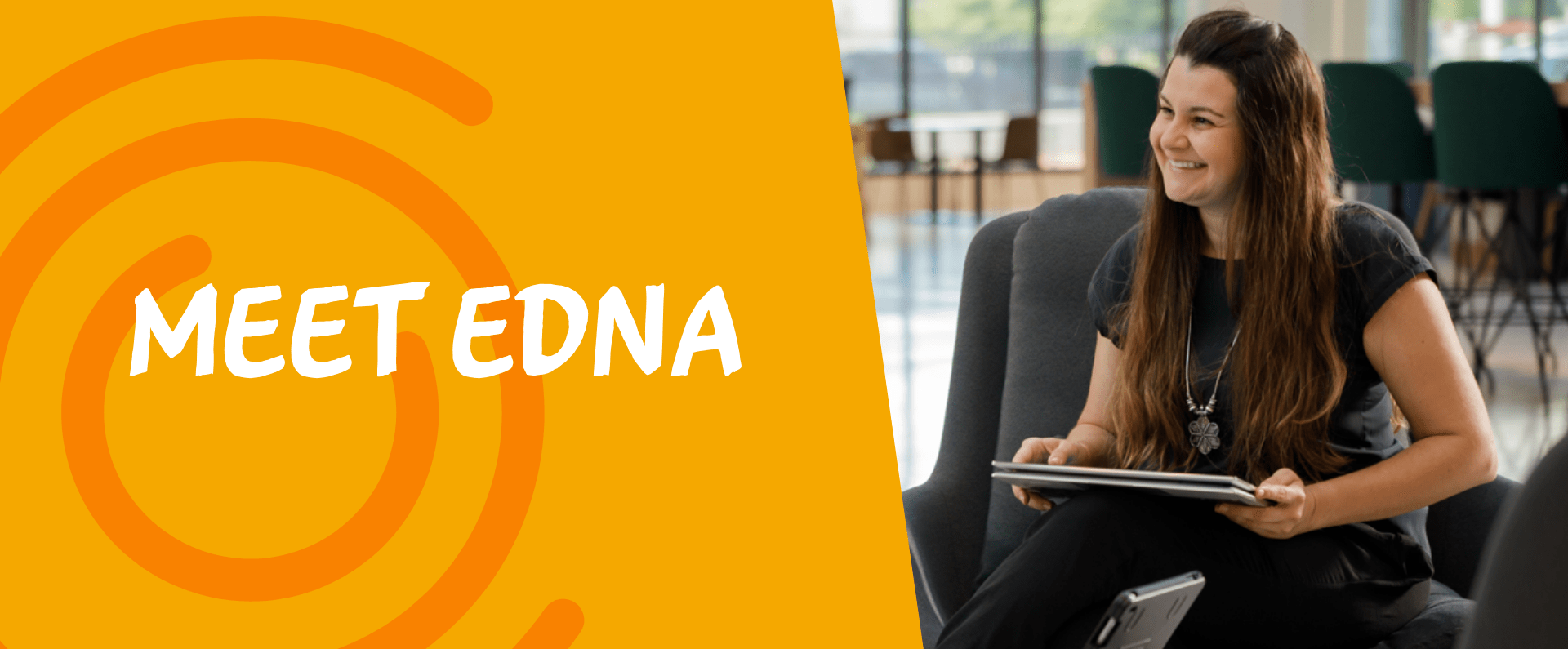 Edna, Sr. Manager, IT Ops-Collab and Portal, IT Workforce 360
First and foremost – do you prefer Mac or PC? 
I prefer Windows PC, but IOS Mobiles. 
What has been your career path leading up to working at Nestlé IT? 
I started my career at a very small data center, which provided me with the opportunity to learn about computers, internet, links, servers, network, etc. From there, I moved to a larger company in the IT department responsible for its network administration and end user support, and later worked at a small IT support company as an IT Training Coordinator responsible for the training, teachers, and material used for the IT classes as an exchange student for a year focusing on improving my English. When I returned to Brazil, I joined Nestlé as contractor for the Exchange Team, working on a project created to consolidate the domain controllers and exchange servers for American markets and was then hired as a Nestlé employee to support the consolidation and transition of service desks to a support center team. From there, I held roles on the Client Management team, Field Services, and in 2016, I moved to St. Louis to join the Follow the Sun Incident Management team responsible for global and regional major incidents and crisis management. 
What initially attracted you to work at Nestlé IT? 
I had always dreamed of working for a large company like Nestlé IT with technology where process and methodologies are well established. It also offers a very competitive salary and benefits compared to others in the industry. 
What do you enjoy most about working here? And/or in your department? 
I love the fact that Nestlé IT is a large organization, and something is always changing. There are endless opportunities to learn something new or grow within the company, team, or current role. There is no boring day because of the constant challenges. 
How would you describe the Nestlé IT culture in 3 words? 
Continuous improvement, open environment, and opportunity 
You're talking to a stranger on the street, how would you best describe your day-to-day job? 
In IT, you never have a boring day because there is always something happening around the world. 
In your opinion, why should an IT professional work at Nestlé IT instead of someplace else? 
Nestlé IT offers unique development opportunities through training, relationships, and experience, so it is a great place to grow your career. 
Working in an enjoyable environment is so important, can you share a little bit about the office location and space where you work? 
Our office has an open-space layout allowing people to collaborate with each other frequently. The dress code is also supper flexible, which is great. Campus offers great perks like a large Nestlé store, gym, and since it's located downtown near the Arch, there are great views, and plenty of great spots for lunch or dinner after work. 
You moved to St. Louis to work for Nestlé IT. What do you appreciate most about the city? 
I love the fact that St. Louis offers all, or most of the resources a big city does without being so crowded. The traffic is reasonable depending on where you live, which provides a better quality of life because you're not spending so much time in traffic or in a commute. 
What advice would you share with someone considering moving here? 
COME! This is a great place to grow your family, enjoy the parks and concerts, very good restaurant options, great schools, hospitals, and universities. 
What advice would you share with someone considering an IT job at Nestlé IT? 
Depending on what you prefer to do, Nestlé IT has an area that fits your profile. Make sure you do a good job in all the work you do, and good things will happen to you. 
Anything else? 
Nestlé IT is part of a global team, so you have the chance to travel to different countries and places for trainings or projects, and it also allows you to have an international career if this is something you would like to consider.