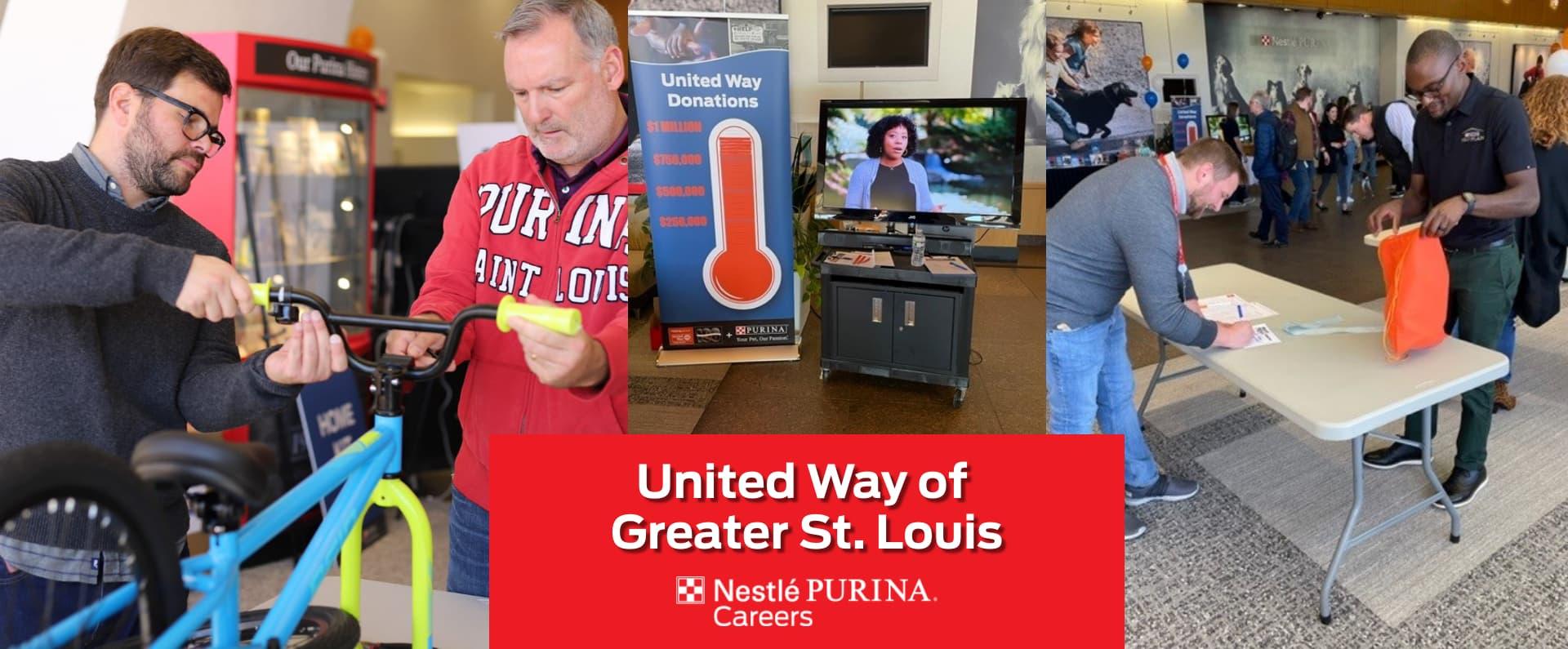 Perks @ Work
The United Way of Greater St. Louis
Every October, our associates gather to support the United Way of Greater St. Louis fundraising efforts. With the excitement of fall just around the corner, we band together to help those in our community. Each year we raise over one million dollars.
"United Way seeks to improve lives by mobilizing the caring power of communities around the world. They bring people together to build strong, equitable communities where everyone can thrive." - Unitedway.org
"Nestlé Purina is proud to serve the needs of communities where we live and work, and our commitment to United Way is deeply integrated in our culture," says Steve Degnan, Purina United Way Chairman and Vice President of HR. "Not only do we run a large campaign out of our Headquarters to benefit United Way of Greater St. Louis every year, but our manufacturing sites across the country also run campaigns for local United Way chapters in their communities."
When we all come together, great things can happen. Our associates are making a difference in our communities by working with the United Way of Greater St. Louis to encourage a culture of kindness and caring.