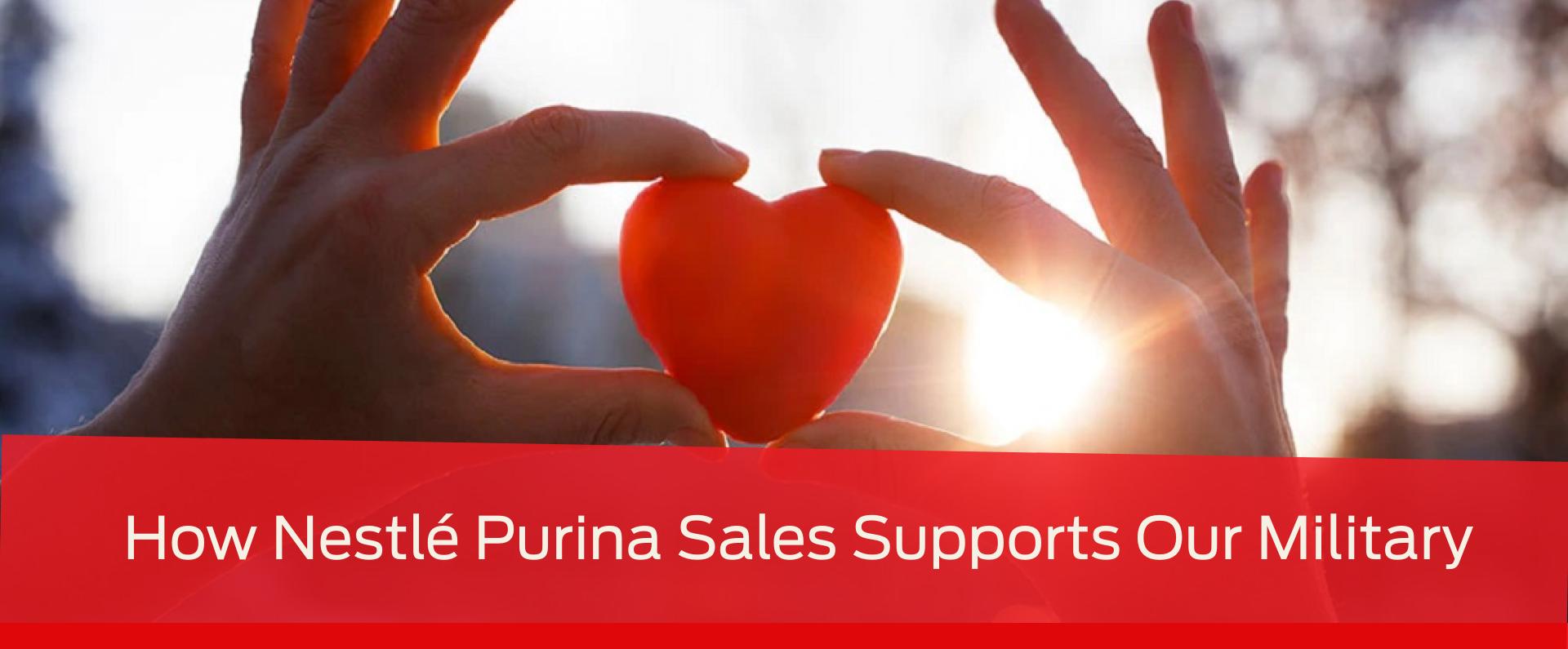 Perks @ Work
How Nestlé Purina Sales Supports Our Military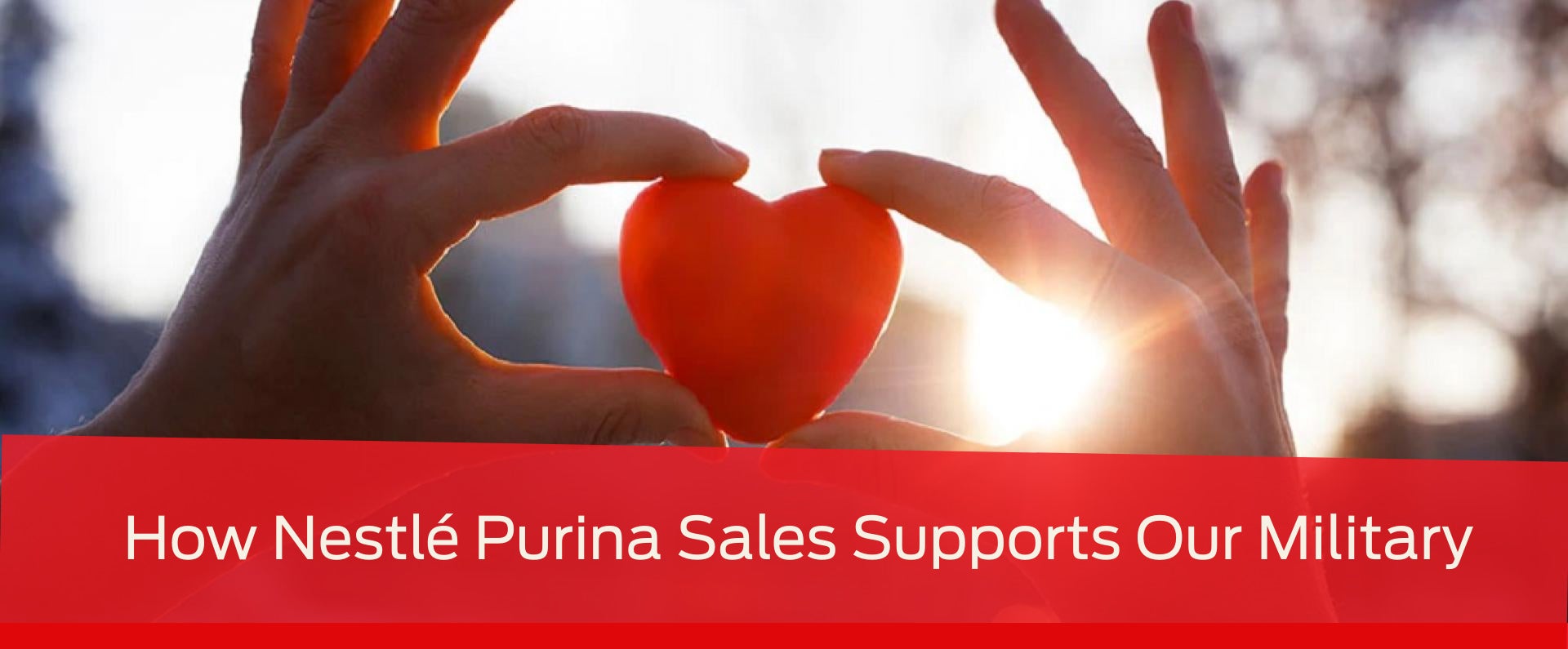 Meet Debbie, an associate with a passion for military efforts and one who works continuously to ensure our organization keeps veterans top of mind.
The mission of the Nestlé Purina Sales Team is to be the most effective, respected, and agile selling team in Consumer-Packaged Goods (CPG). As the Military Account Manager, I support our sales to the military businesses and community worldwide. We have approximately 178 U.S. commissary stores, 65 commissary stores in Europe and the far east, and 557 exchange (PX/BX) stores among the Army/Air Force, Navy NEXCOM, Marine Corps, and Coast Guard. We work to generate approximately $50 million in sales for the business on an annual basis.
The military has always had a special place in my heart. My dad, brother, and son all served in the U.S. Army. I am proud to work for an organization that supports—and employs—so many veterans. As an organization we are dedicated to providing the "best customers in the world" with the "best pet care products" in the world. And we continue to deliver that in all that we do.
Besides the normal account manager duties, I get the opportunity to work with many military charities, including Fisher House, Tragedy Assistance Program for Survivors (TAPS), Honor and Remember, and The United Service Organization (USO). The Fisher House is a non-profit organization established to provide a home away from home to the families and caregivers of our military men and women during their time of need. Local sales associates have volunteered annually for the Fisher House, and it warms my heart when I see how generous our associates are with their time and donations. TAPS provides care, support, and resources for those grieving the death of a military or veteran loved one. Honor and Remember aims to recognize every fallen service member and the sacrifices they made. Finally, The USO works to strengthen service members by keeping them connected to family, home, and the country. I've said many times before; it's the associates that really make Nestlé Purina one of the best places to work.
Over the holiday season, we partner with The United Service Organization to greet close to 4,000 U.S. Army Soldiers on their way home for the holidays. This annual event, Holiday Block Leave Party, gives our associates a chance to distribute goodie bags filled with snacks and Nestlé Purina swag. We are already planning and thinking ahead for next year's Holiday Block Leave Party and plan to give away treats for the soldiers to take home to their pets. It means the world to me to work alongside our associates in support of our military who give their life for our freedom.
I am honored and blessed to work for our military customers and am thankful to work for a company that continues to recognize and support our troops. It means the world to me to work alongside our associates in support of our military who give their life for our freedom.
Learn more about our commitment to the military. Interested in launching a career with us? We offer a wide variety of opportunities, so be sure to enroll in our talent network to stay up to date on new openings!