Shaping the Future of Nutrition Science at Nestlé Health Science
An Unparalleled Passion for Building a Healthier World
At Nestlé Health Science (NHSc), we are committed to empowering our consumers to live healthy lives. As a globally recognized leader in the field of nutrition science, our extensive product portfolio is backed by innovative science and research, and fueled by our mission to harness the power of nutrition to revolutionize health management. With a team of over 5,000 bio-medical engineers, regulatory specialists, medical delegates, and more, our impact on the course of health spans many countries, healthcare systems, and environments.
Our patients and consumers are at the heart of everything we do – from increasing our understanding of diseases, to producing high-quality, cost-effective, and powerful therapies that improve lives. We pride ourselves in cultivating a work environment that reflects our passion with a purpose, and motivates us to focus on what matters most. Our organization embraces a One Team mindset, incorporating agility, integrity, and collaboration into all aspects of our work to drive innovation in nutrition and pharma. As part of our team, you will find fulfilling opportunities to develop, thrive, and reach your greatest potential.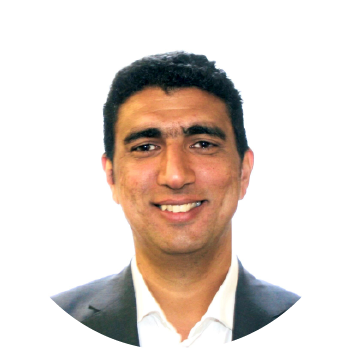 Haithem
Business Executive Officer
"What I enjoy most about my job at Nestlé Health Science is working with brilliant talent and service-oriented teams who focus on research and science to innovate new products and creative ways of working."

---

 
Our FlexFit Work Policy
COVID-19 changed the world of work forever, and over the last year, we've changed along with it. Nestlé Health Science offers employees in eligible roles the opportunity to work remotely 100% of the time with our "Flex Fit" policy. We believe that flexible work solutions improve productivity and work-life integration, and ensures that our employees are able to perform in an environment where they feel most comfortable to achieve the best possible results. We also offer a Wellness and Home Office Allowance program to equip our employees with the tools they need to boost their health and wellbeing, optimize productivity, and enhance overall remote work culture.
Please note that our Flex Fit policy applies only to specific roles where duties can be performed without the need to be permanently present in a facility.
Meet Our People
We are passionate about making a difference, innovating for impact, and changing our patients' and consumers' lives.
Available Nestlé Health Science Opportunities