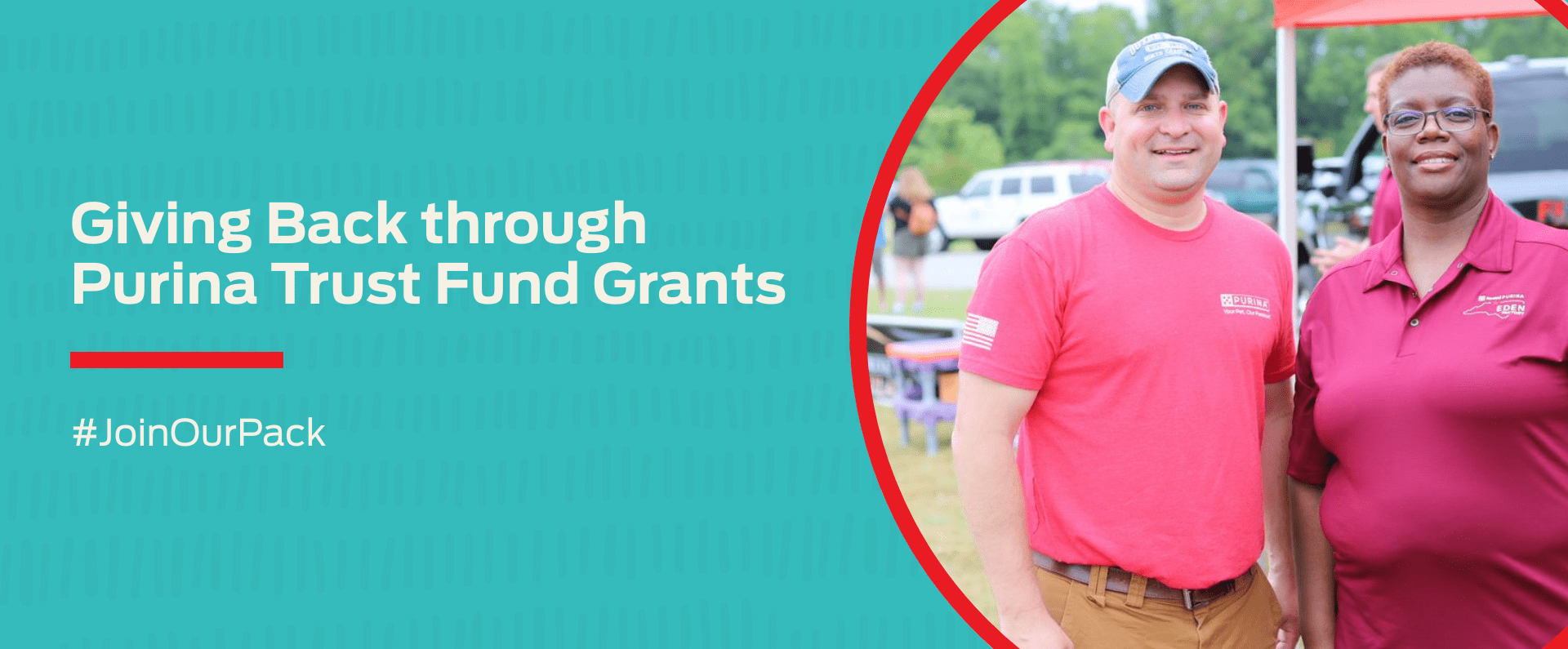 Perks @ Work
Our Commitment to Our Communities: Purina Trust Fund
With a factory presence in over 20 US locations, we continuously find ways to establish ourselves as community stewards through supporting and engaging in local community initiatives. The Purina Trust Fund, established by our founder William H. Danforth, provides critical support to important community causes. We have contributed more than $150 million towards organizations that bring people and pets together, as well as causes that help communities and environments thrive. Read on to learn about the different initiatives our factory communities have supported in the last year.
Clinton, IA
PAWS & More
Our Clinton, IA team donated $20,000 to benefit PAWS & More, the animal control agency for Washington County, in funding the construction of a new facility to serve pets and residents in Washington, Iowa, and several surrounding communities. Since opening in 1978, the organization has provided animals with shelter and compassionate care, including control and placement for stray animals as well as a spay/neuter program. The new facility will enhance the organization's operations by adding outdoor play space for animals, garage access for van parking, and additional storage. 
"Our team in Clinton has donated Purina pet food to PAWS & More for some time, and we're more than willing to step up in this instance to help bring a new facility to life," said Justin, Factory Manager. "The new building will enhance PAWS & More's ability to positively impact pets and residents in several counties in southeast Iowa. We're so grateful for they all do." 
Speak Out Against Suicide
The Clinton team has also financially backed the efforts of Speak Out Against Suicide to enhance the organization's efforts to prevent suicides in the Clinton community. Speak Out Against Suicide was created to eliminate the stigma of suicide and depression, and their work increases awareness and creates a safe environment in which community members know they are not alone and can feel empowered to ask for help.
Eden, NC
Purina Bark Park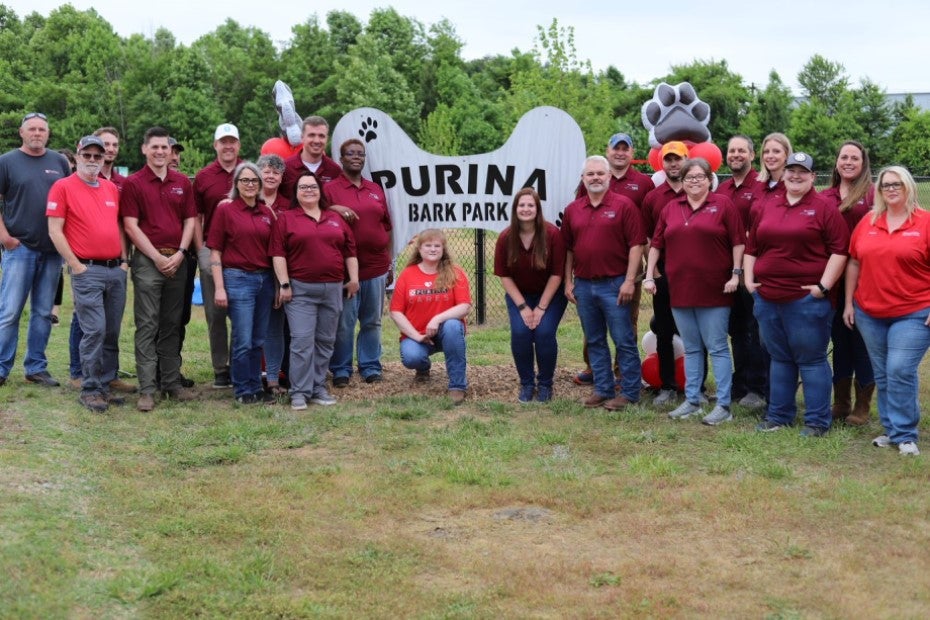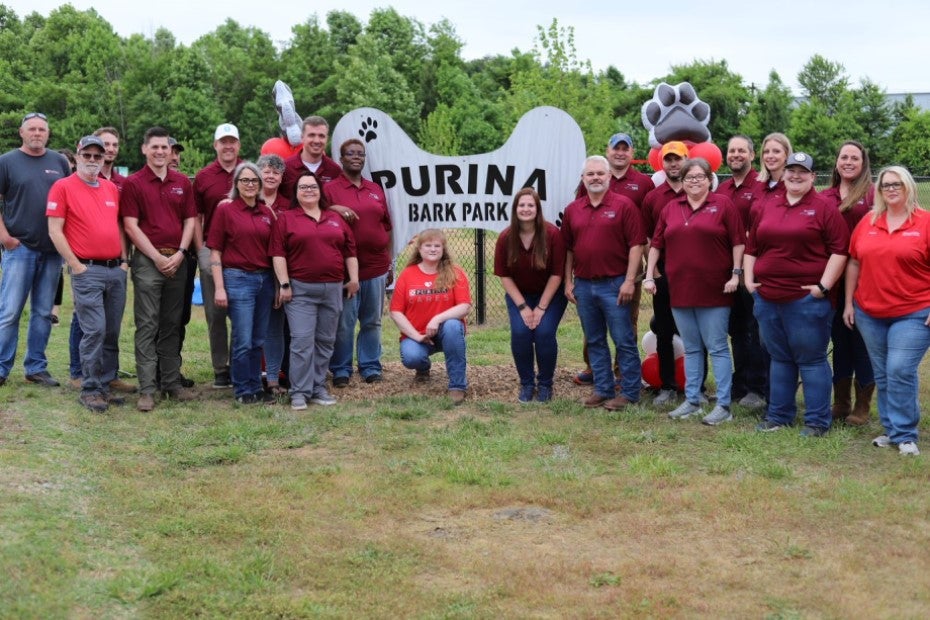 We made a $22,500 donation for Eden's enhancement of a dog park inside Freedom Park. The funds will be used to add agility equipment, pet water fountains, new benches, mature trees, a leash post, and a new sign to commemorate the donation that will officially rename the facility the Purina Bark Park.
"Our team in Eden grows by the day, and some of us are new to this area. It's exciting to learn more about Eden and all it has to offer residents, including a great dog park inside Freedom Park," says Will, Factory Manager in Eden. "It's an honor to put our name on the dog park and work with the city to identify ways we can make the space even more valuable for residents and their pets."
Fort Dodge, IA
Iowa Central Community College
With over 70 students enrolled in Iowa Central's Electrical Technology Program, and only 20 multimeters available to train on, the program will be receiving some much-needed equipment upgrades with our $26,220 fund award. Currently, students enrolled in the programs must share the equipment when working on projects, which is not an ideal set-up for hands-on learning.
The meters teach students how to verify the presence or absence of voltage and are an important tool of the trade both for problem solving and safety purposes. The DC power supplies will be used to teach students about terms of voltage, currents, and resistance. The AC supplies will allow students to measure certain AC voltage ranges that are safe for beginning technicians' work. The addition of this unit will allow students to become more prepared for work in the manufacturing industry, an initiative in which we are actively invested.
Hager City, WI
Durand Dog Park
Our Hager City location has been in operation for 55 years, and over half our associates there have called this facility their "career home" for over 10 years. In our mission to create richer lives for pets and the people who love them, we donated $20,000 to the development of Durand Dog Park, which will help build out the park for pet owners in the area.
Williamsburg Township, OH
Williamsburg Local Schools
Clermont County school district received a donation of $18,640 from our Trust Fund to place a full-time facility dog to help enhance the social and emotional development of its students.
"We believe pets and people are better together, and we're excited and proud to support Williamsburg Local Schools' vision of bringing a full-time facility dog into their classrooms," said Casey Hansen, factory manager at the location. "It's exciting to provide a donation that will improve the learning environment for the students, teachers, and staff in our community."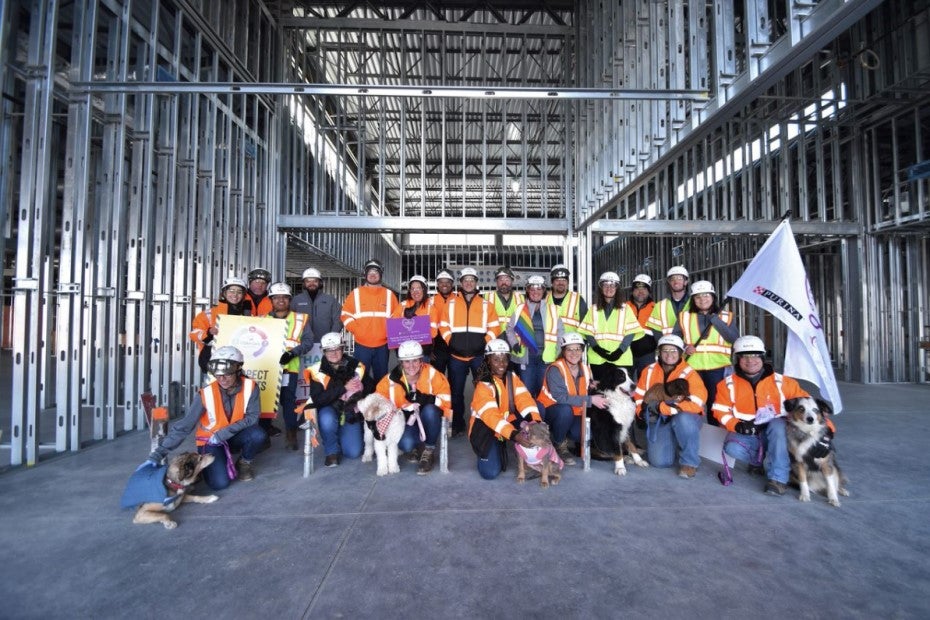 Kiwanis Park – Matt Havenkamp Dog Park
Our Trust Fund awarded the city of Loveland, OH $11,545 to go towards the installation of a dog water fountain to be installed in the Matt Havenkamp Foundation Dog Park. The dog water fountain is being installed at the fenced dog park located in Kiwanis Park on Wall Street in the West Loveland Historic District.
Zanesville, OH
In partnership with the Zanesville community, we donated $15,000 to Zanesville Police Department's K9 program. It is entirely community funded, and this will provide funds to purchase a third service dog. This donation will also help supply upgrades to police cruisers assigned to K9 handers, as well as go towards equipment, such as bulletproof vests for the dogs. K9 handlers at ZPD take their dog home with when off shift, solidifying their bond through extra time spent together.
"I don't think there is a better example of that than the bond between an officer and their K9," Trever, Zanesville Factory Manager stated. "Now granted a K9 is different than your typical pet, it has a job to do, but the very same concept applies."
The $15,000 donation comes from profits made from our Zanesville factory and represents just a part of its giving to the community, which includes toy and food drives.
"We're really proud to provide support to the community," Trever said. "We have a long history here in Zanesville--in the local community."
It also helps that Trever has three dogs of his own at home, so not only is his occupation in the industry which feeds his favorite animal, but he gets to aid the local initiative to keep the four-legged crime-fighting partners alongside local officers. This initiative showcases the larger values of Nestlé Purina, and what we do for the communities where we establish a foothold.
Interested in joining a company that is not only dedicated to the excellence of its products & processes, but also the communities where we live and work? Search for jobs here.