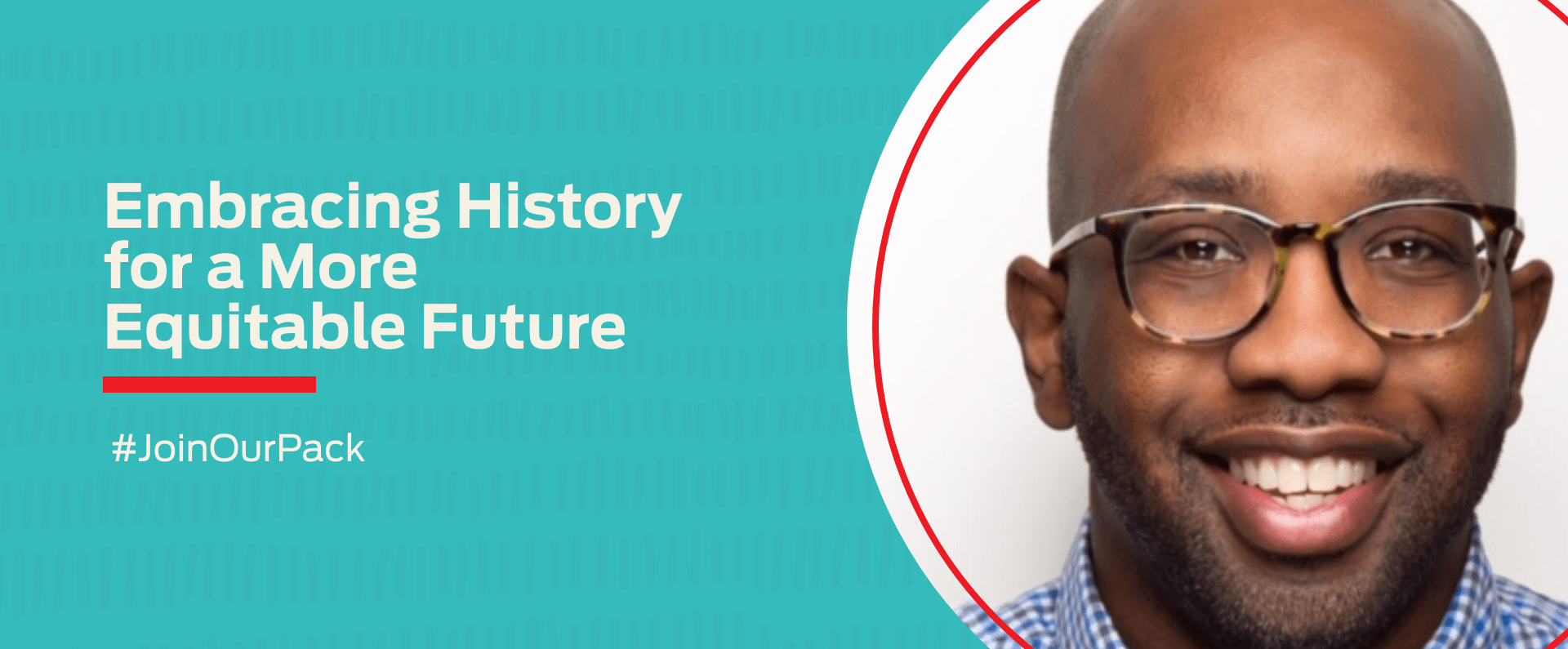 Our People
Embracing History for a More Equitable Future: Meet Rodney
June 19th, better known as Juneteenth, resonates with each person differently. Whether it's reflections of personal experiences, the sheer significance of the day in our history, or something different, we recognize that providing time off to our associates allows them to pause and reflect in their own way. Rodney, Lead Public Relations, reflects on what this day means to him, and what it means for our future:
I'm a firm believer that to build a better nation and create a more equitable future for all, we must embrace our history. It's an honor to share my thoughts on Juneteenth with my Purina colleagues. When others make a conscious effort to understand Juneteenth, it makes me feel an elevated level of respect and is a demonstration of my value to that person. Recognition of important aspects that define my heritage makes me feel a sense of belonging.
With Juneteenth now recognized as a company holiday, I'd like to share a quick summary around the significance of the date. June 19, 1865, commemorates Juneteenth--after the Emancipation Proclamation and the end of the Civil War, when hundreds of thousands of enslaved men and women in Texas finally learned they had been freed. Although President Lincoln issued the Emancipation Proclamation on Jan. 1, 1863, which technically freed slaves, news of this freedom did not reach slaves in the south. Nearly a quarter million slaves did not know slavery was outlawed until June 19, 1865 – two and a half years later. For decades after Juneteenth, Black people continued to experience hardships such as waves of lynching, imprisonment, and the creation of Jim Crow laws.
Today, Juneteenth is a celebration of resilience and is regarded as a joyful occasion in the Black community. For me, it reminds me of the power and the beauty of my culture. It's a revolutionary date in American history in which freedom was finally inclusive for all. The fortitude of this nation is built off people and moments like this in our history, and Juneteenth is a moment in which all citizens should be inspired and proud. I encourage people of all races to rejoice in the progress we've made as a nation, appreciate the contributions of Black people afforded by Juneteenth and other integral historic events, and join the journey to creating a nation where everyone feels they have equitable opportunity.
I'm proud to work for a company that continues to seek understanding while taking action to ensure all employees have a sense of belonging. Recognizing Juneteenth as a company holiday truly feels inclusive and is a win for our company culture. Our former VP of Human Resources, Steve Degnan, powerfully stated: "Keep developing your curiosity, understanding, and empathy for your fellow associates." I couldn't agree more, and I look forward to growing together as an inclusive organization. Purina continues to Stand Tall!
If you're interested in joining a diverse organization, we encourage you to visit our careers site and view our current open opportunities.