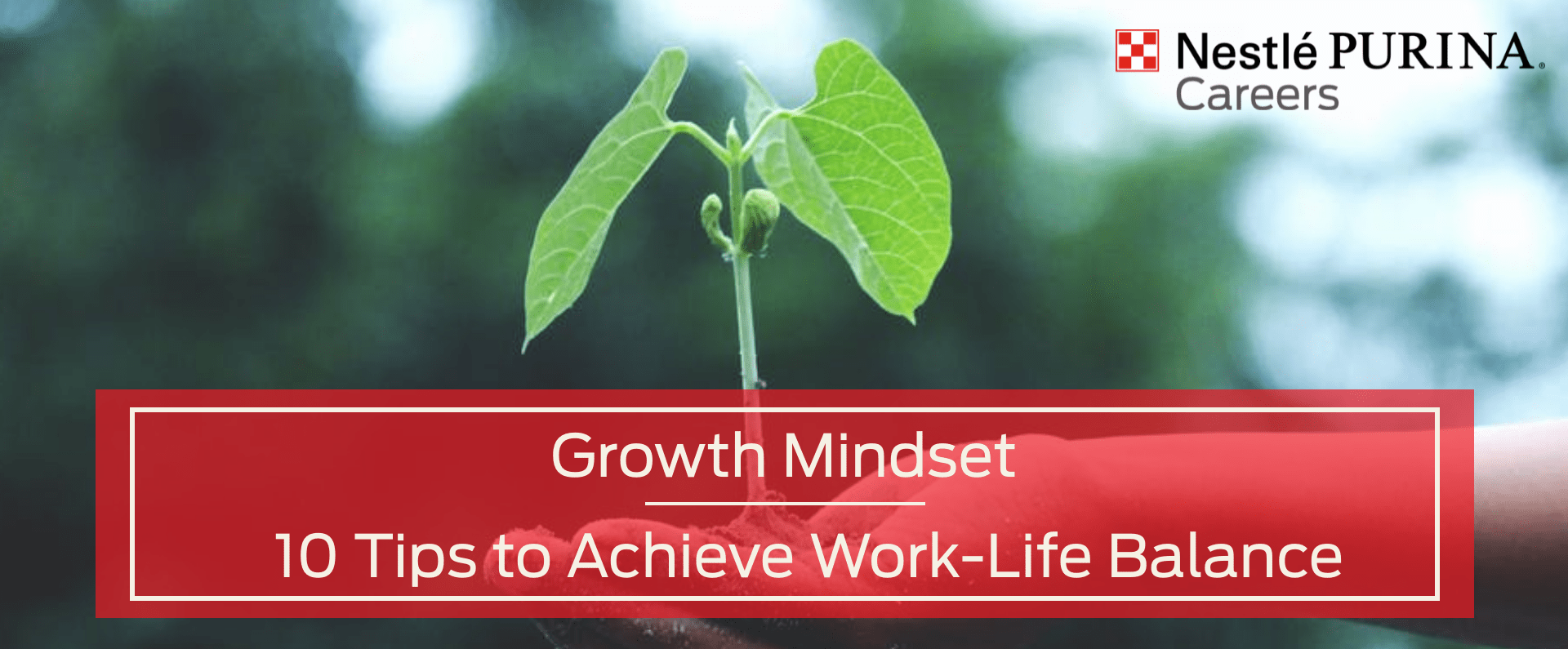 Our People
10 Tips to Achieve Work-Life Balance
Creating and maintaining a healthy work-life balance is crucial to our personal and professional development. It's what allows us to bring our best selves into all areas of our lives—family, community, and work. Essentially, work-life balance is defined as the time that someone spends working versus the time spent doing fulfilling activities or tending to personal responsibilities. Taking this time is necessary to replenish our mental and physical health, and it can even lead to a boost in productivity and reduction of stress.
Finding this balance, however, can be tricky. It's a constant negotiation and evaluation of where and how we are expending our energy.
At Nestlé Purina, we put our people first. We prioritize the holistic wellness of our associates through comprehensive benefits and resources to help them achieve work-life balance. Our competitive total rewards package includes programs such as our Employee Assistance and Spring Health Programs that support our associates' physical, financial, and emotional wellbeing. When our associates take time to focus on themselves and find a work-life balance unique to them, they bring a stronger, more productive version of themselves to work.
10 tips from our associates to achieve work-life balance:
Schedule PTO as family
Keep an updated calendar
Make checklists and quarterly goals for both work and personal life
Check in on goal progress
Take a five-minute break during the workday
Check emails only during work hours
Meditate 10 minutes a day
Communicate needs with leadership
Set boundaries around log in and log off times
Allow for flexibility