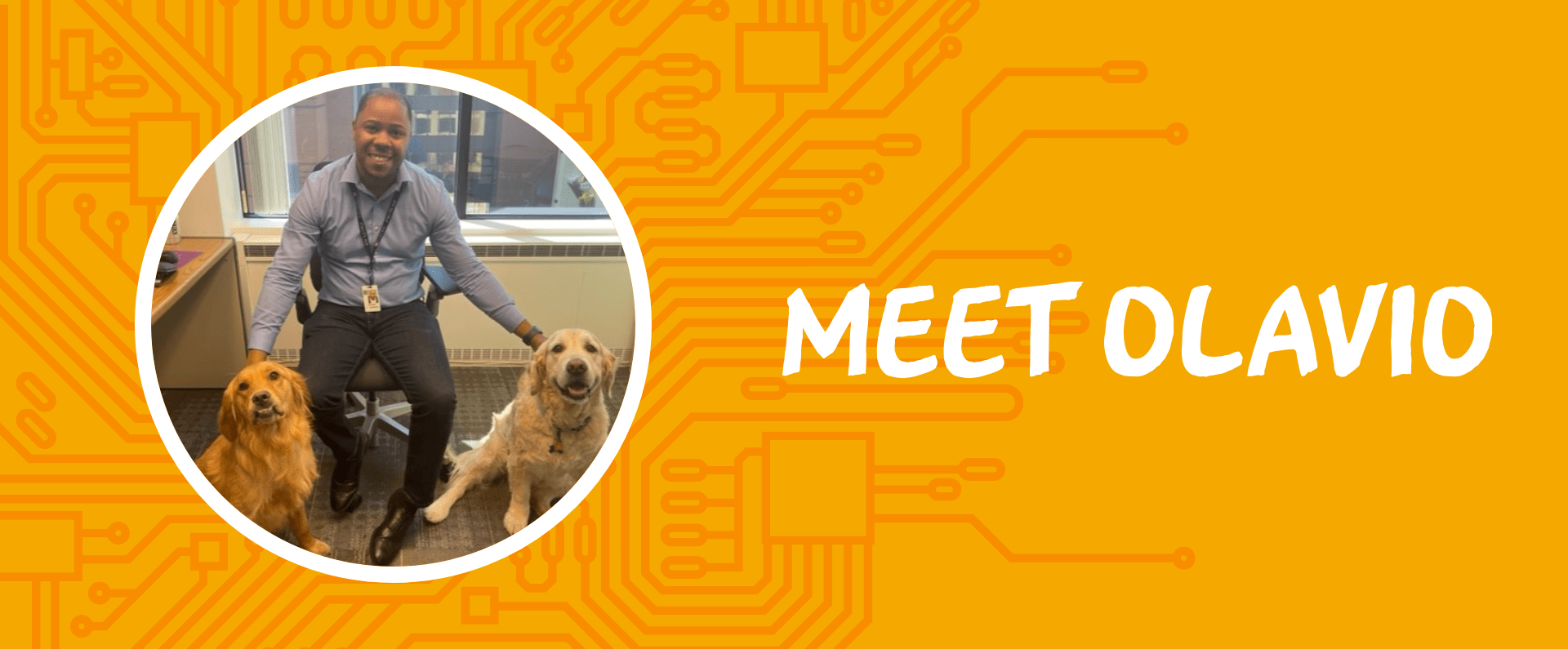 Our People
How Nestlé IT Supports Our Portfolio of Nestlé Businesses
Meet Olavio – IT Functional Relationship Manager for Nestlé Purina 
Olavio discovers areas of opportunities specifically for Nestlé Purina and delivers effective and measurable solutions for all stakeholders. His role is a perfect example of how Nestlé IT supports various operating companies within the Nestlé umbrella. When you join our team, you become a trusted strategic partner tackling digital transformations across our portfolio of Nestlé businesses. Read on to learn how Olavio's innovative thinking creates capacity within his team, and see what three words he uses to describe Nestlé IT. 
Tell us about your career path with Nestlé IT. 
My journey with Nestlé IT started in São Paulo, Brazil where I was a Trainee supporting the American markets with the Regional GLOBE office. After one year as a Trainee, I was hired full-time as an IT Customer Service Analyst, where I aided Latin American markets in implementing direct store delivery solutions. This opportunity allowed me to travel to much of Latin America. After five years in IT Customer Service, I moved into a role within Nestlé IT where I was supporting Procurement, and this new role took me to Switzerland to work on a year-long project. After my project concluded, I spent the next three years of my career as a Product Owner and later as a Product Manager for IT Procurement operations working out of our IT hub in Barcelona. After touching so many areas of the company in my first 10 years, I took a role closer to the business to better understand areas of opportunity for the larger company and to deliver effective and measurable solutions.  
What do you do in your current role? 
I am an IT Functional Relationship Manager (FRM) supporting the Nestlé Purina operating company. Essentially, I identify current opportunities for growth and advancement for Purina based on current market needs and trends. I hold conversations with leadership teams to understand pain points they may have, and then determine if the team can implement an IT solution into our existent global product catalog. Often, I'll align with other operating company FRMs and Product Managers to see if they implemented a solution to a problem like what Purina was experiencing. My main goal is to reduce the complexity of a problem and serve as a clear point of contact to the team, which in turn helps hold all parties accountable.  
Can you share a memorable experience or project you have spearheaded while supporting Nestlé Purina? 
Our company, like many others post-pandemic, experienced challenges, so protecting the time of our employees and building capacity where we can is crucial. There is a particular activity that Order Revenue Management supports called Customer Delivery Appointment Scheduling. Prior to implementing my solution, six or seven employees were dedicated to this process of scheduling a date and time for products to be dropped at desired locations. Because the process was so standardized, we saw an opportunity to increase capacity for our team by automating this process. I received a use case, analyzed cost vs benefits, and determined we should move forward with automation. I integrated feedback from the leadership team on what they wanted the outcome to be and held conversations with other markets to better understand their processes and how they implemented something similar. In the end, four bots were implemented to automate the Customer Delivery Appointment Scheduling process and have reduced the work time of the team by half.  
What three words would you use to describe Nestlé IT? 
Resilient, collaborative, and thriving (or enjoys continued learning).  
If you or someone you know is interested in pursuing a career in Information Technology, consider applying today to any open positions with Nestlé IT.