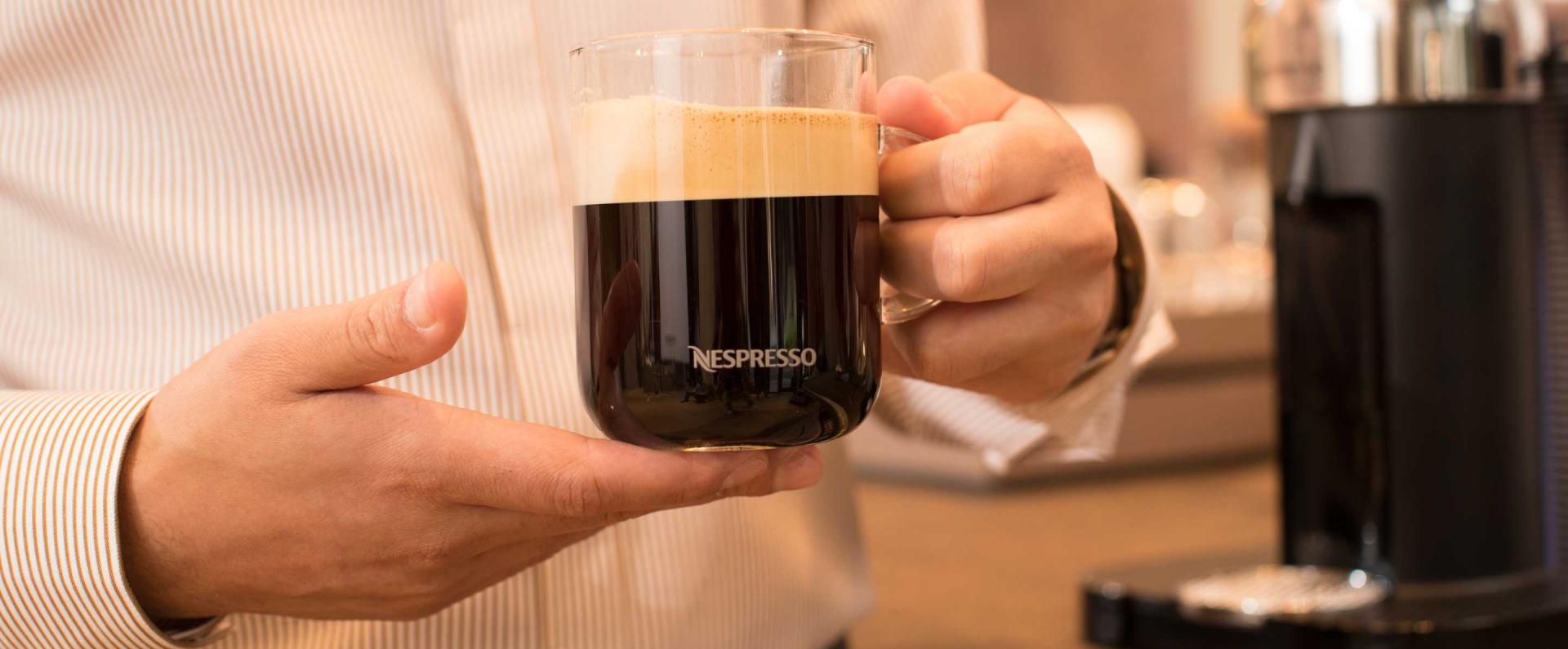 Our Culture
Together, we shape our Nespresso Culture.
Culture matters! It is owned by each one of us, together, we will foster a culture that inspire us to be, feel and do our best. As the world changes, we adapt, evolve and grow. Our culture is an essential part of making our business ambitions come to life and as we embody the behaviors, we bring our culture to life and we keep it alive.
Together, we live a culture that is built on the principal belief that I CAN, and collectively We Can.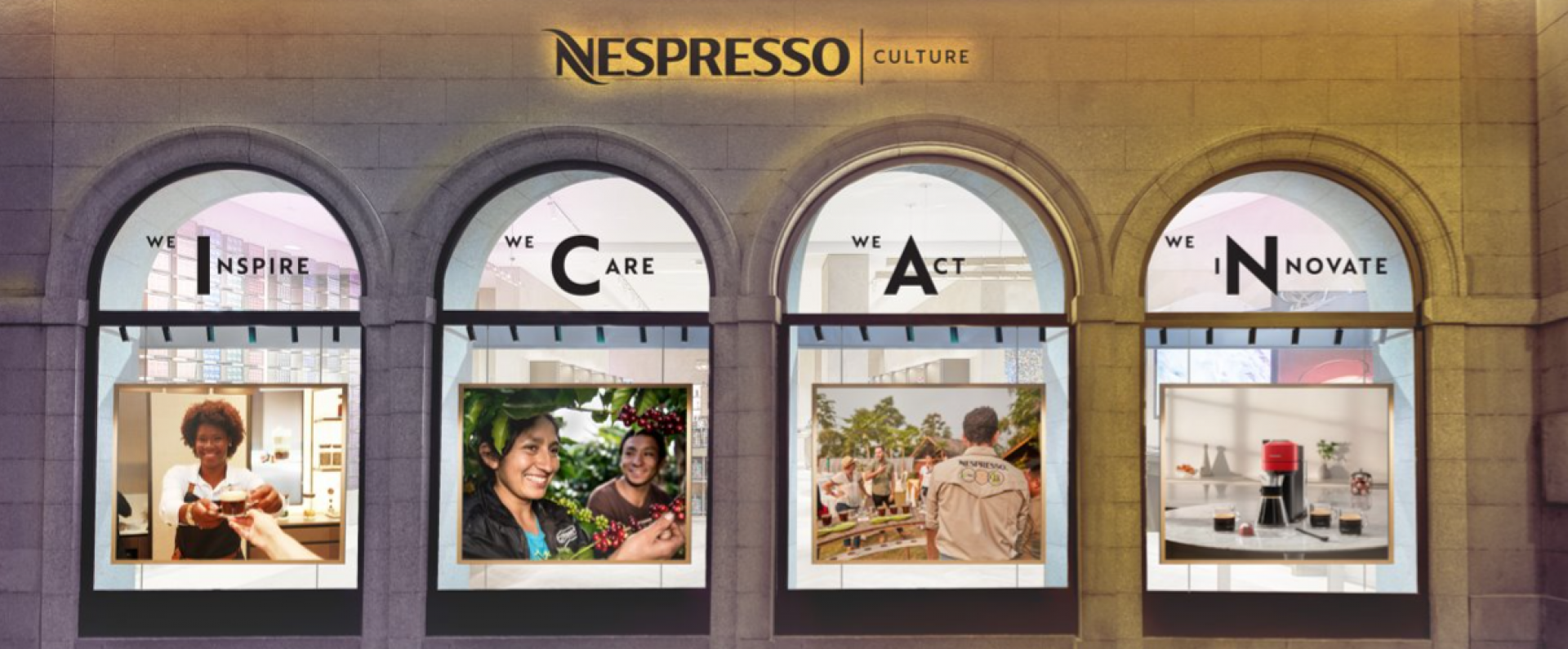 We Inspire
We strive to create exceptional experiences for our customers bult upon our Swiss savoir-faire and quality standards. 
We Care
Being respectful, inclusive and leading with empathy are at the core of our culture, whether with our employees in our offices, boutiques and factories, with the farmers we work with or with our suppliers.​ 
We Act
We are committed to making a positive impact by working together with speed and agility. ​We practice what we preach, we are accountable for our actions, and we are empowered to make fact-based decisions.​ 
We Innovate
Our entrepreneurial, creative and pioneering spirit drives us to stay ahead of the game and delight our customers. ​We dare to try new things, learn, adapt and get better along the way.​ 
Reimagine What Coffee Can Be
Reimagine what you can become. At Nespresso, we believe that we can elevate the world of coffee to drive a positive impact and be a force for good which shapes lives and landscape for the better. Exceptional customer experience is what we aspire to offer, and we can only do so by caring for one another, our suppliers, the farmers and the communities we work with. 
CRAFTING A FAMILY CULTURE
A DELICIOUSLY WELL-ROUNDED EXPERIENCE
Working with us is like a fresh cup of coffee – warm, welcoming, and revitalizing. In fact, the way we approach our coffee is actually very similar to how we think about our employees: there is care, thought, and integrity in everything we do.
With a presence in 58 countries, different backgrounds, points of view and experiences are welcome in every one of our locations. But beyond that, one thing you'll find here that is truly universal is support.
NESPRESSO IS A FRESHLY CERTIFIED B CORP™
AS A CERTIFIED B CORP, NESPRESSO MEETS RIGOROUS SOCIAL AND ENVIRONMENTAL STANDARDS.
For us and 4,500 other B Corps, it's more than a label. It's a movement and community of like-minded businesses looking to balance purpose and profit. This certification reflects 30 years of Nespresso commitments to sustainability and will inspire us as we continue this journey together.
THE THINGS WE HOLD
NESPRESSO ❤︎ THRIVE SCHOLARS
The Things We Hold is a program designed to make a positive impact in our communities, by activating the values of our own employee community.
This nonprofit partnership was chosen by Black at Nespresso, an Employee Resource Group that fosters the growth, development, and awareness of Black employees at Nespresso, while encouraging mindful partnerships with allies.
Thrive Scholars is a national nonprofit championing the next generation of diverse leaders. They help high-achieving students of color from disadvantaged communities excel at top colleges and achieve their full career potential. Ultimately, Thrive ensures its Scholars experience economic mobility and develop social capital to become the diverse leaders our nation needs.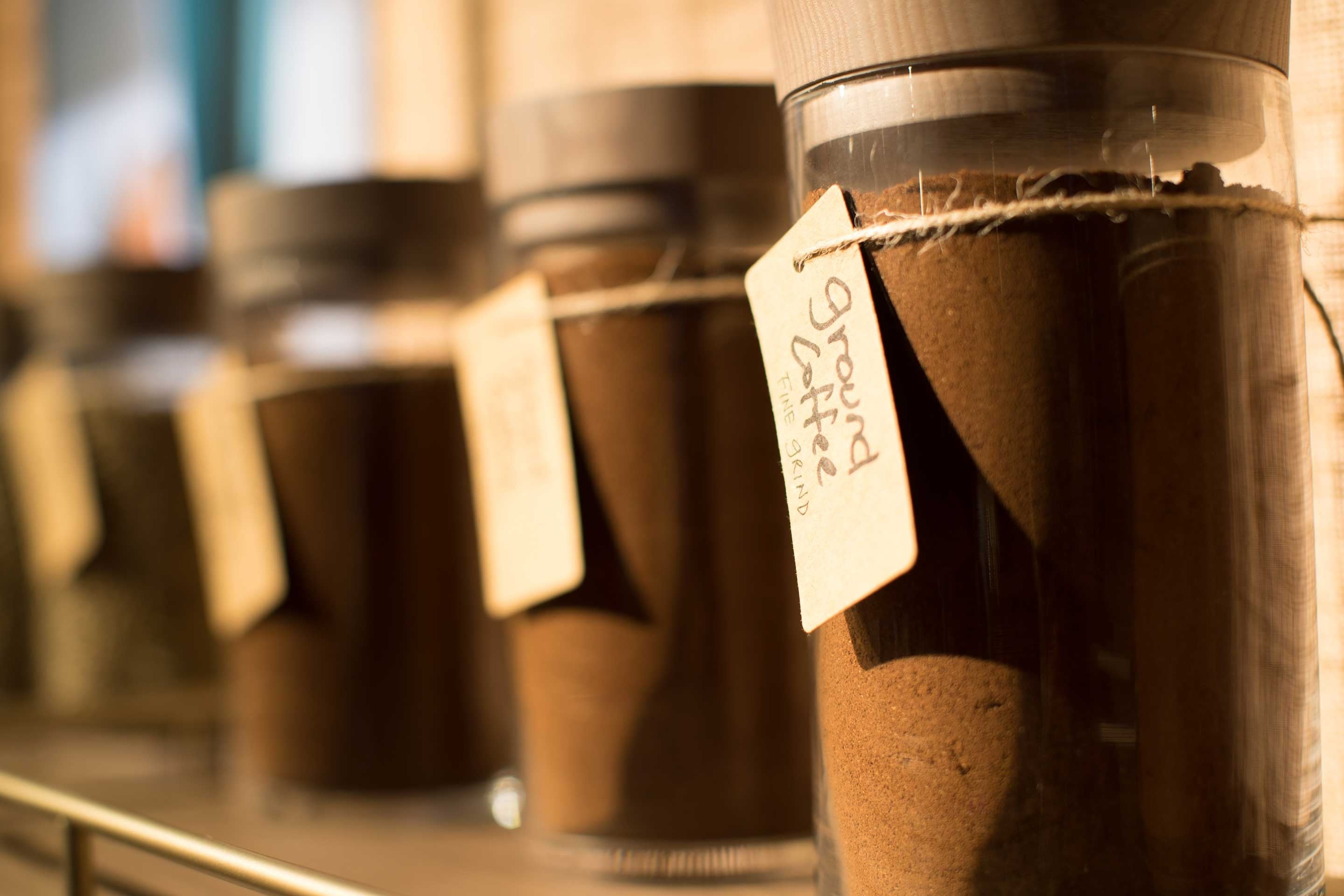 ADD YOUR NOTE TO OUR EXCEPTIONAL BLEND
GROW AND SUCCEED WITH US
Passion, innovation, respect, and the drive to do better every day. These are not only Nespresso's values – they're the values that make us a team. At every level in every location, you'll find people who support each other, opportunities to grow, and inspiration that's as bold as our Kazaar coffee blend. 
Each of our 12,000+ employees makes an impact on the experience and quality of our business. From the robust and vibrant to the smooth and well-balanced, it takes every flavor of person to keep our brand successful.  
Diversity and Inclusion at Nespresso
With a presence in 58 countries, different backgrounds, points of view and experiences are welcome in every one of our locations. But beyond that, one thing you'll find here that is truly universal is support.
A Bold Commitment: Sustainability at Nespresso
Discover our "Positive Cup" initiative and how coffee can be a force for good.
Over 30 years ago we began with a simply but revolutionary idea; enable anyone to create a barista quality cup of espresso.
The quality of our products, how we have grown as a company, our focus on sustainability, and our caring culture all come from a belief in our core principles. Doing good is simply good business.
Available Nespresso Opportunities