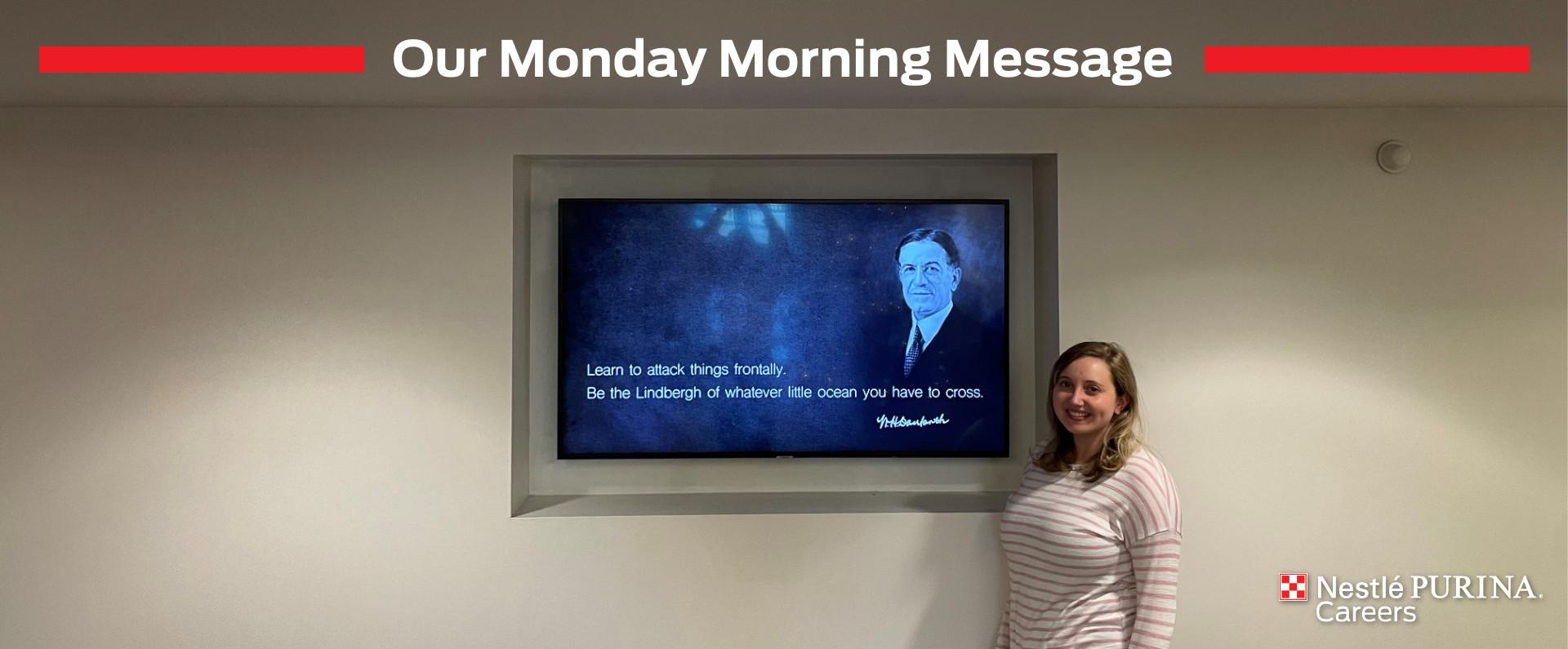 Our People
Nestlé Purina's Monday Morning Message
While we live and breathe for our external community of dogs, cats, and all of the people who love them, having a strong internal community among our associates is critically important to our business model.
One of the ways we stay connected as a large organization is through an internal, intranet platform we call 'The Nest'. This space allows associates to be in-the-know on the happenings within Purina and the greater Nestlé organization. One article associates know they can always expect to find on The Nest is Nestlé Purina's Monday Morning Message.
Each Monday morning for over 30 years, William H. Danforth greeted associates with a special message on their desks—a tradition conceived back in 1921. Even after Mr. Danforth passed in 1955, the messages continued under his successor and son, Donald Danforth.
During the mid-60's, this tradition quietly faded. But as a company that is truly honored and proud of its rich history, we resurrected the Monday Morning Message in 2013 to keep the spirit of Mr. Danforth alive by reprinting some of his inspirational quotes, as well as thoughts from associates. This weekly communication allows for individuals who work at Purina to carry the torch and provide inspirational, motivational, and uplifting words to the rest of our associate body.
Today, a display case rests in the Lobby of our St. Louis Headquarters, which contains the original Monday Morning Messages from William H. Danforth and his son. We realize the principles of Mr. Danforth are truly timeless and hope they continue to resonate the way they did nearly a century ago.
Learn what it means to be a part of an organization that seeks to uplift and inspire every day when you choose a career with us. Click here to learn more about our company's values and culture.