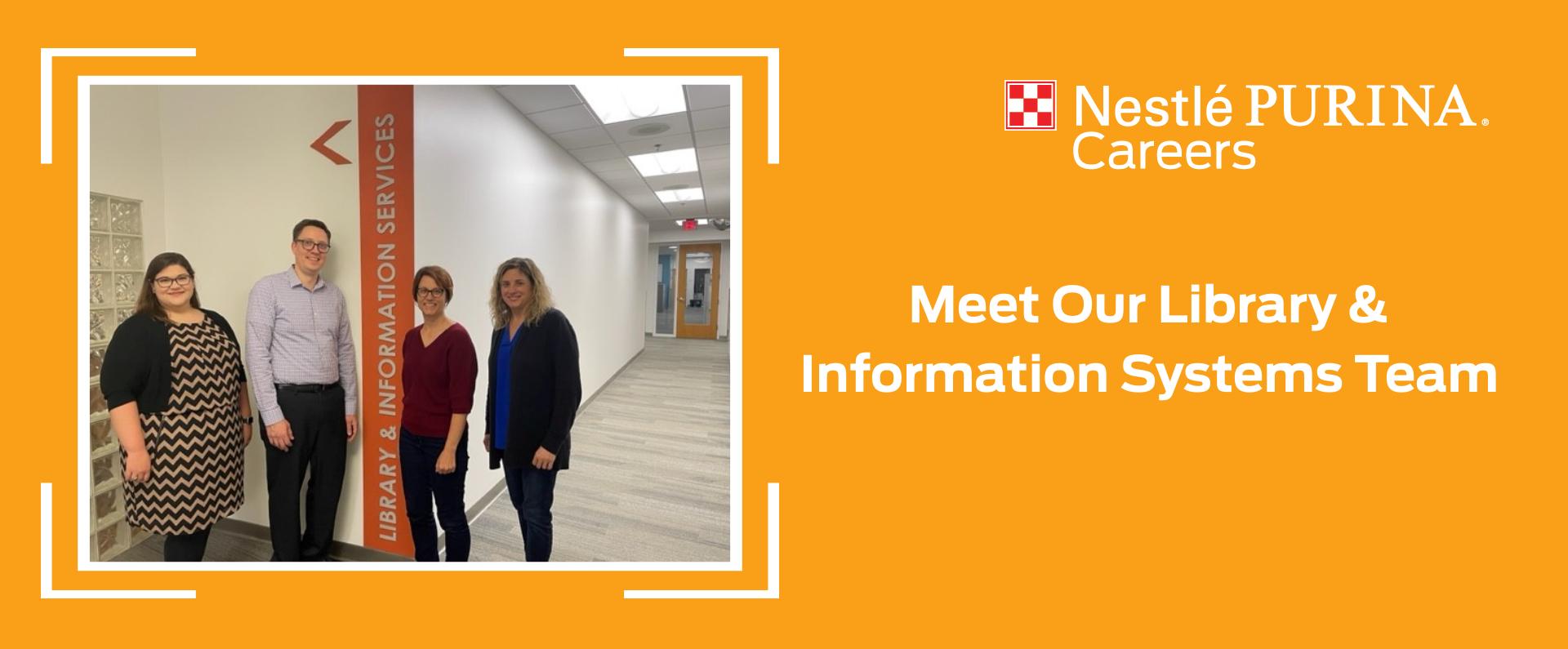 Our People
Meet Our Library & Information Systems Team
Give us the back story—what does this team do?
Library & Information Services is a team of four information professionals dedicated to supporting Nestlé Purina. This is just one of the many benefits offered to our Associates when they join the organization. We apply our expertise to provide information in a variety of ways, from conducting in-depth research projects to maintaining access to resources. We serve all of Nestlé Purina's departments worldwide with research and information relevant to their functional areas and projects. We also house and maintain Nestlé Purina's corporate archives.
How does the team benefit the company?
As librarians, we excel at finding and organizing the most relevant published materials. Our assistance saves both time and money because we are trained to know where to look for information and how to uncover the best information quickly. We offer help and instruction because we want to ensure associates have knowledge of what is available and the training to utilize those resources.
What benefits do you offer to Associates?
We offer traditional library services like borrowing from print and digital collections, access to databases, as well as less traditional information services like alerts and in-depth research assistance. One of our most popular offerings is access to language learning, such as Rosetta Stone.
Another resource we offer is the Nestlé Purina Archives, which preserves the history of the company and its brands. The Archives consists of packaging, photos, advertisements, and items related to the company's founder, William H. Danforth. These materials help to connect our associates with the company's culture and collective history.
What else would you say is unique about Library & Information Services that others may not realize?
We know a library has existed in the company since at least 1929, about 35 years after the company was founded. We even have a photo of our first librarian hung on the library's wall. Our long-standing commitment to well-managed information (and hiring people to do that) affirms the benefits a group like ours offers.
But maybe the most unique aspect of the library is that we are pet-friendly!
Ready to work for an organization that values continuous learning and research opportunities? Enroll in our talent network, so you can be the first to know about job openings within your area of expertise.