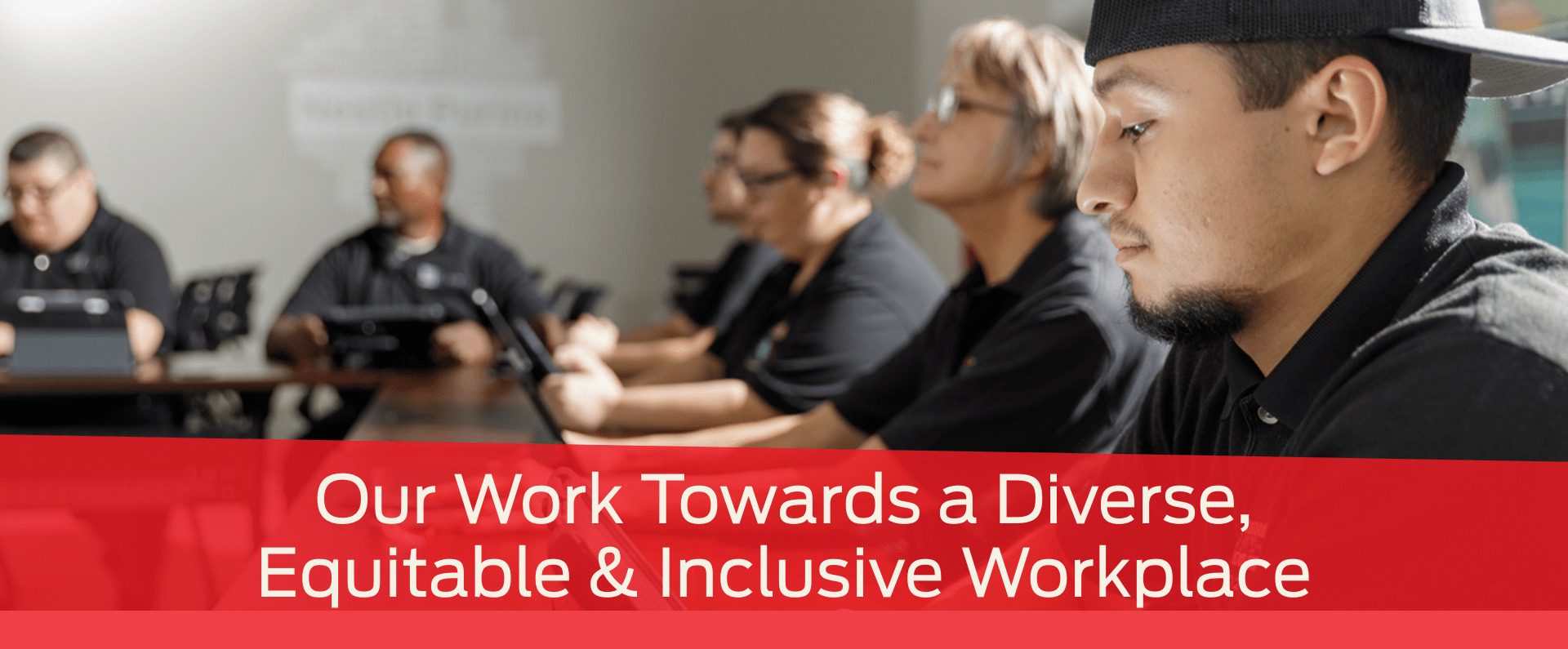 Industry Topics
Progress and Action Toward Making Nestlé Purina an Inclusive Workplace
We're committed to supporting and sustaining our vision for Nestlé Purina to remain a great place to work for all associates. That's why, after we made a significant change to the work that our Diversity, Equity & Inclusion team was doing, we reevaluated the name. As a result, Diversity and Inclusion at Nestlé Purina became Diversity, Equity & Inclusion. Equity recognizes that advantages and barriers exist, and as a result, we all don't start from the same place. By acknowledging that an unequal starting place exists, we can commit to correcting and addressing the imbalance. The addition of equity was an important step forward in the continuum of our diversity and inclusion work, and we recognize this change is only as meaningful as the actions that follow it.
By engaging associates through our DE&I Ambassador and Cultural Buddy programs, creating education and training programs, offering an inclusive array of benefits, implementing policies to help associates of all backgrounds, and sharing the celebration of our differences, we encourage our associates to bring their best selves to work. We've hosted several events to celebrate the legacies, history, and achievements of so many individuals and groups in our society. One of the main goals of these events is to connect associates in order to support the many dimensions of diversity in our company and community. Our awards reflect our commitment to supporting LGBTQ+, associates with disabilities, active military members and veterans, and earning a 100% on the Human Rights Campaign Corporate Equality Index.
Through the dedication and effort of our passionate associates, we've established a Stand Tall for Equity committee who put intentional thought around our company's commitment to equity. The equity commitments will continue to guide our DE&I work and will encompass the four pillars listed below.
Stand Tall for Equity Commitments
Culture: We will address equity gaps through increased awareness, understanding and appreciation of diversity, equity, and inclusion throughout the organization.
Community: We will make an impact on community-level racial equity across Nestlé Purina markets through increased support of diverse community organizations and businesses. We will strengthen communication with factory and remote workers.
Marketplace: We will ensure our brands, partners, and suppliers more accurately reflect the diversity of an equitable society. This will be accomplished through creating and sustaining brand diversity standards, as well as improved packaging and marketing representation.
Category: We will develop strategically relevant initiatives to break down barriers for people of color in key areas of pet care by seeking out additional opportunities to champion equity in pet welfare and adoption.
If we asked our associates what diversity, equity & inclusion means to them, we'd get a different answer from each person. We choose to celebrate that. When reflecting on the progress we've made to be a diverse, equitable & inclusive employer, we're proud of how far we've come and recognize the important work ahead of us to continue fostering DE&I at Nestlé Purina. We will continue to create and facilitate opportunities for associates to listen and learn from one another. Follow us on our social media channels Facebook, LinkedIn, or Instagram for more updates on Nestlé Purina's DE&I in action.