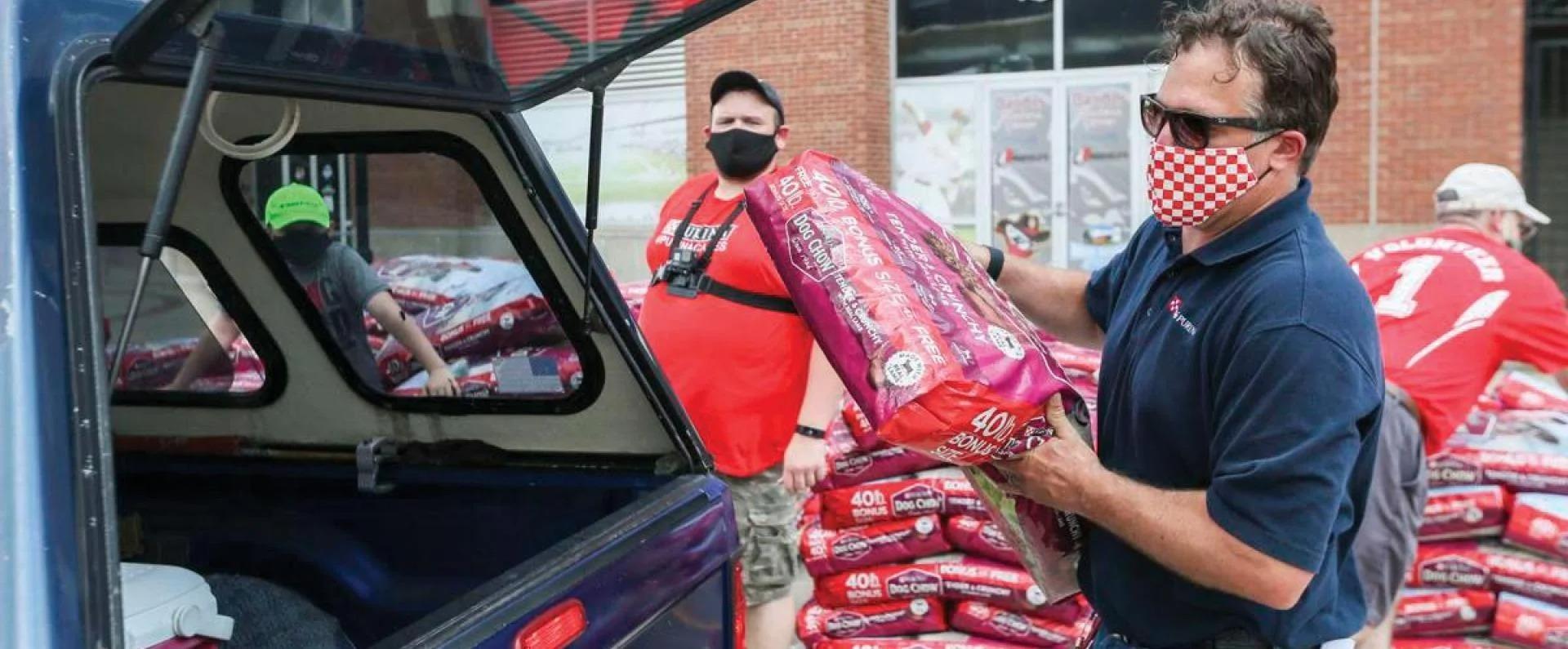 Industry Topics
What Does it Mean to Create Shared Value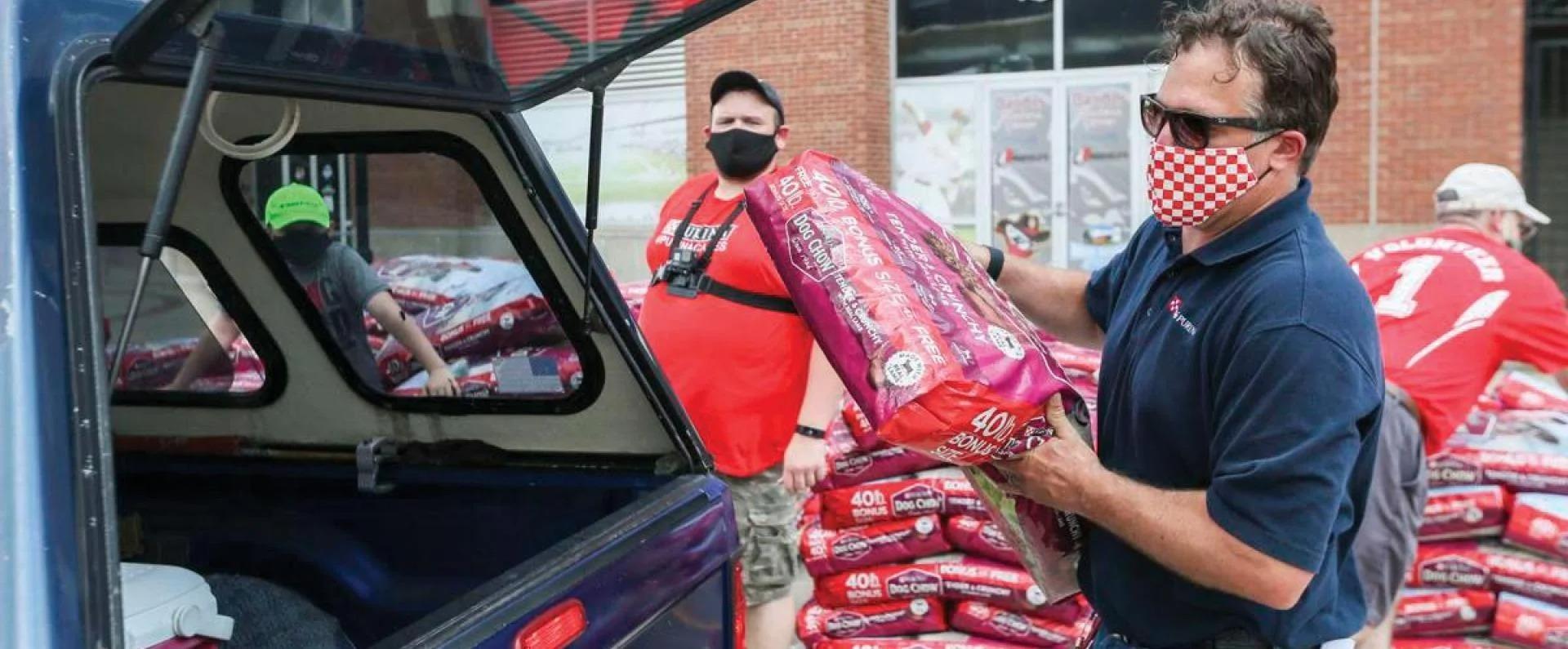 What Does it Mean to Create Shared Value?
We're not just in it for us; we're in it for YOU too. And we're in it for the long haul. As a leading consumer-facing brand and a global innovator in the consumer packaged goods industry, our success is based on creating value that we can share with everyone that we touch – pets, people, businesses and communities across the globe.
With nearly 130 years of rich history and experience, we've created shared value in every aspect of our business:
Pet Welfare
In addition to building our business around pets and the people who love them, we honor the communities that share our same love and care for the animals we live for every day. We partner with several pet welfare organizations to donate, sponsor, organize, celebrate, inspire and impact the movement to create healthy lives and comfortable homes for pets. In 2020, Nestlé Purina provided more than $35 million in financial grants and Purina pet food and litter to nonprofit organizations across the country, reinforcing its mission to bring and keep people and pets together.
Nutrition, Health, & Wellness
Our pet food is designed to nourish the whole pet, from increased day-to-day energy to adding years to their precious lives. With a cutting-edge team of over 500 global scientists, Nestlé Purina has the resources, the talent and the science behind each and every brand to make the discoveries that better the lives of pets everywhere. And since we understand that there is no "one-food-fits-all" for our pets, we offer a wide variety of products for dogs and cats that provide balanced nutrition for safe and effective weight loss and weight management.
Quality & Food Safety
From the source to the bowl, Nestlé Purina works to meet and exceed FDA, USDA or AAFCO standards for all the pet products we produce. The suppliers of our ingredients must meet our stringent standards and each one of our factories is equipped with Quality Assurance laboratories operated by trained specialists. Every ingredient is inspected for quality before it goes into your pet's food. Purina uses a sophisticated tracking system to ensure important measures of control. Additionally, all factory locations have Food Safety Management Systems, which have been certified by independent auditors to meet internally recognized standards.
Environmental Sustainability
We're passionately committed to not only producing and providing the best pet care products on the market, but doing so with responsible ingredient sourcing, reduced water, waste, and energy use, and smart recycling practices. We're committed to making 100 percent of our packaging reusable or recyclable by 2025. The newest building at our St. Louis Headquarters – The Danforth Building – received LEED Gold certification from the U.S. Green Building Council. Its sensor-controlled lights and thermal solar panels make this structure worthy of LEED's second-highest ranking.
Commitment to Associates, Innovation, & Safety
Our associates at Nestlé Purina are the source of competitive advantage – and our best asset. We're committed to providing a safe, collaborative and innovative environment for associates of diverse backgrounds to perform at the highest level. With a culture that emphasizes a "life-work balance" mentality, Purina offers a variety of benefits and opportunities for associates to stay happy, remain healthy and to build a successful career in a leading consumer packed goods company.
Education
Purina Farms, located in Gray Summit, MO, is a place for all pet lovers to get up-close and personal with animals in an educational way. From mid-March through mid-November, over 100,000 grade school children from the Greater St. Louis area take field trips to Purina Farms to learn about pets and Purina, and then to return home to their communities and become advocates for pets. Purina's commitment to education also involves our Pet Advocate Leaders Program, U.S. Veterinary Student Program, and our commitment to supporting veterinarians in Canada.
Knowing how we create shared value, can you picture yourself at Purina? Search our open positions to start your career with us.