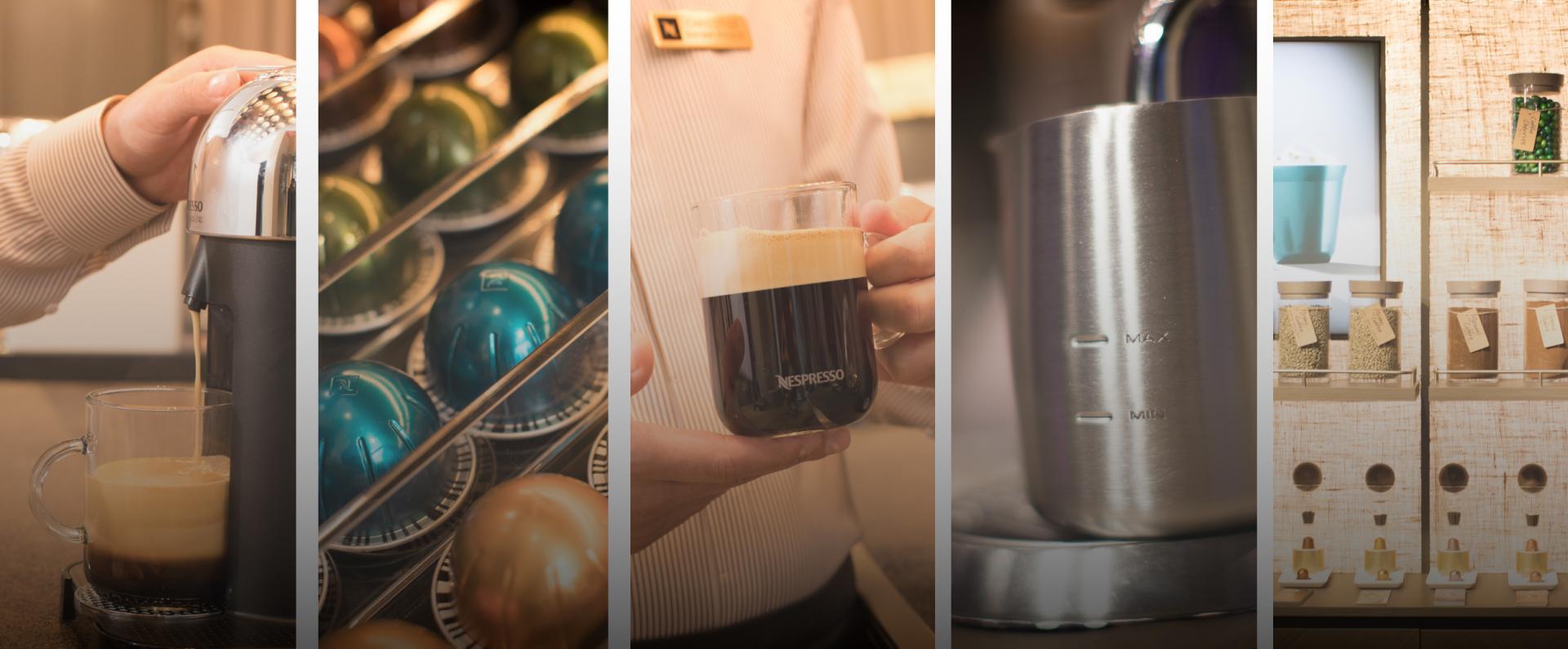 Discover a Global Coffee Culture at Nespresso
Together, we can inspire tasteful and meaningful living
Are you ready to bring a little extraordinary into your life? At Nespresso, we blend vibrant people and products together to create careers that elevate coffee and your every day. Passion, innovation, respect, and the drive to do better every day are just some of the values that define Nespresso. We are emboldened to bring our team together as one and create new opportunities to grow and thrive. It's just the beginning of how we transform lives with every cup.  
The Choices We Make
We make uncompromising choices, one after another, to bring you exceptional coffee. After all, we are the choices we make aren't we?
Meaningful Living Personified
Our history, filled with inspiring moments, innovative changes, and leaps forward, reminds us to never stay still. And our values and purpose help us constantly plan our way forward so we can focus on what matters most. Together, these ideals guide us cup after cup. 
A Passion that Brings us Together
With respect at our core, our employees have the space to be innovative and unique – all while working together as a vibrant and dynamic team. It's part of what makes working here an excellent experience.Top of Form 
Available Nespresso Opportunities