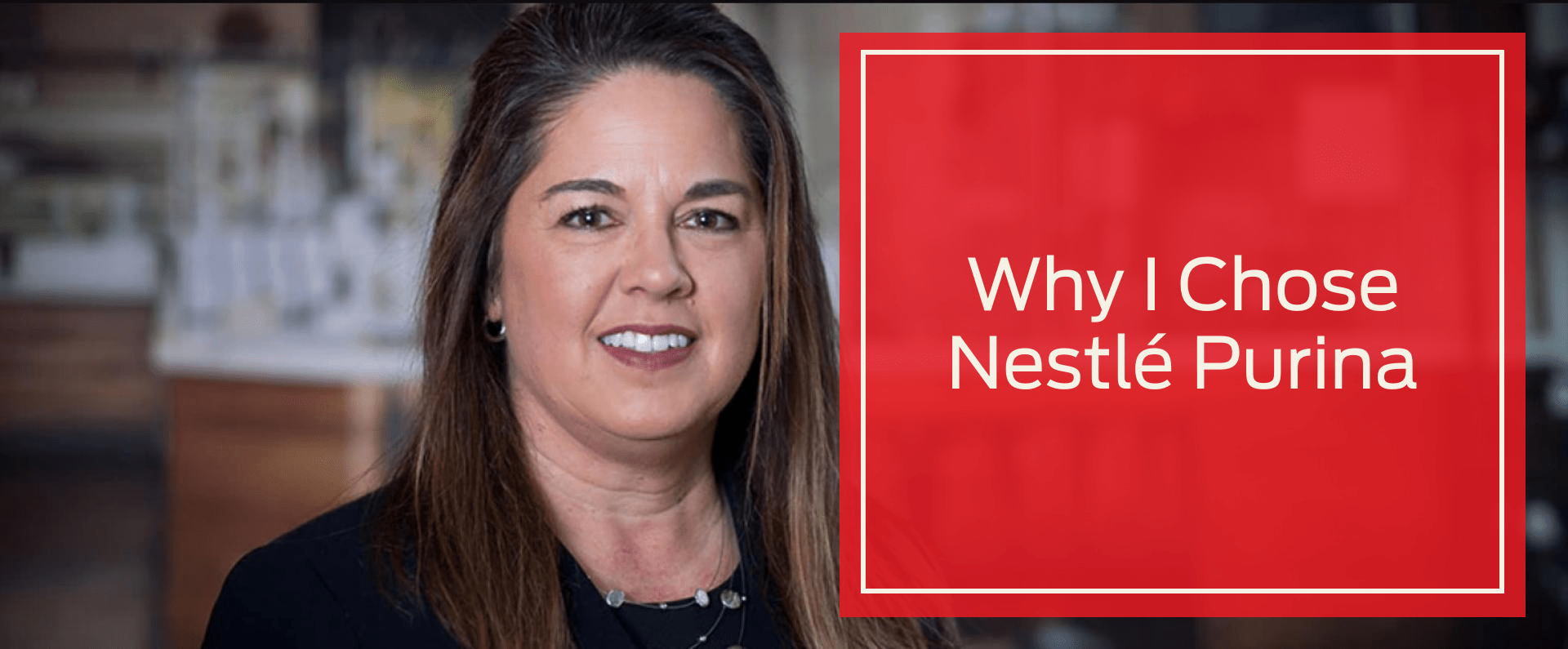 Our People
Why I Chose Nestlé Purina - Meet Laura
I started with Nestlé Purina in November of 2019 as a Veterinary Consultant. I work directly with the northeast territory ranging from Southern Maine, Coastal New Hampshire, and North Shore, Massachusetts. I'm responsible for growing our share in the veterinary segment of the business. We work directly with veterinary clinics and staff to share new therapeutic prescription diets and supplements, as well as educate on existing products. Typically, we visit clinics four to five days a week with drop-in visits, scheduled meetings, or trainings. The best part of my job is the relationships I have built with clinical staff and veterinarians, and being able to see how our incredible portfolio can change lives for both pets and their owners. 
As a job seeker, I knew it was important for me to have a career at a company with extremely high values, one that conducts business in a socially, environmentally, and economically responsible way. I found that in Nestlé Purina.  
Before applying, I researched the company and discovered that they set high expectations. They strive for excellence operationally and do business ethically and responsibly. From sustainability efforts like zero waste for disposal factories, to supporting community animal shelters and natural disaster relief programs, Nestlé Purina is doing it right! We're innovative in all that we do, including pet adoption with our Petfinder platform.  
What really solidified my decision to hit 'submit' on my application was when I learned of the Purple Leash Project. Nestlé Purina believes people and pets are better together, and for domestic violence victims, pets are a part of the family. One in three women and one in four men will experience domestic violence in their lifetime. Of those numbers, half will stay in an abusive situation instead of leaving their pet behind. The Purple Leash Project was born out of the Purina mission to bring and keep pets and people together and the RedRover® mission to bring animals and their owners from crisis to care. This project provides the funding and resources for pet-friendly domestic violence shelters to ensure families never have to decide between escaping a situation or leaving their pet behind. 
Over the last two years, Nestlé Purina has consistently exceeded my expectations. In March of 2020 there was so much uncertainty, and being new to the organization, I wasn't sure what to expect. Nestlé Purina empowered its salesforce to do what was right for each individual and their families. They not only supported our feelings and decisions to do what we felt was right, but they supported us with supplies to stay safe. Sending masks, sanitizer, and regularly communicating company plans, the effort was very much appreciated. Nestlé Purina's benefits support my emotional and physical well-being with not only inclusive health insurance but additional programs that support a healthy lifestyle.
If you are considering a career with the Nestlé Purina family, I encourage you to see what we're doing for people, pets, and our environment here. I have no doubt you will want to be a part of this incredible company.
Start your job search with us today. If you are interested in learning more about our various sales positions, click here.