Industry Topics
Military Core Values and the Values of Nestlé Purina — They're Much the Same
Jake | Principal Engineer
The world as I knew it changed significantly when I retired from the Air Force. Having spent over half of my life and all of my adult life in the military, I could not have known just how difficult the transition would be. The sense of loss was immense when I left. After spending 20 years working, sweating, struggling, freezing, studying, deploying, fighting, and even having fun around some the most selfless, dedicated, courageous, and self-sacrificing people I could ever imagine, I started over in a foreign world — a world that doesn't speak with the same acronyms, doesn't know what time the 1500 hours meeting starts, doesn't wear camo on a regular basis, hardly ever says "Sir" or Ma'am", and writes its dates backwards. The simple act of leaving the military did more to help me appreciate and understand military values than all of my military training combined. I realized that I valued being part of team that commonly focused on the same goal. I had become hardwired to place the mission ahead of my own personal desires because I had been around others who did the same.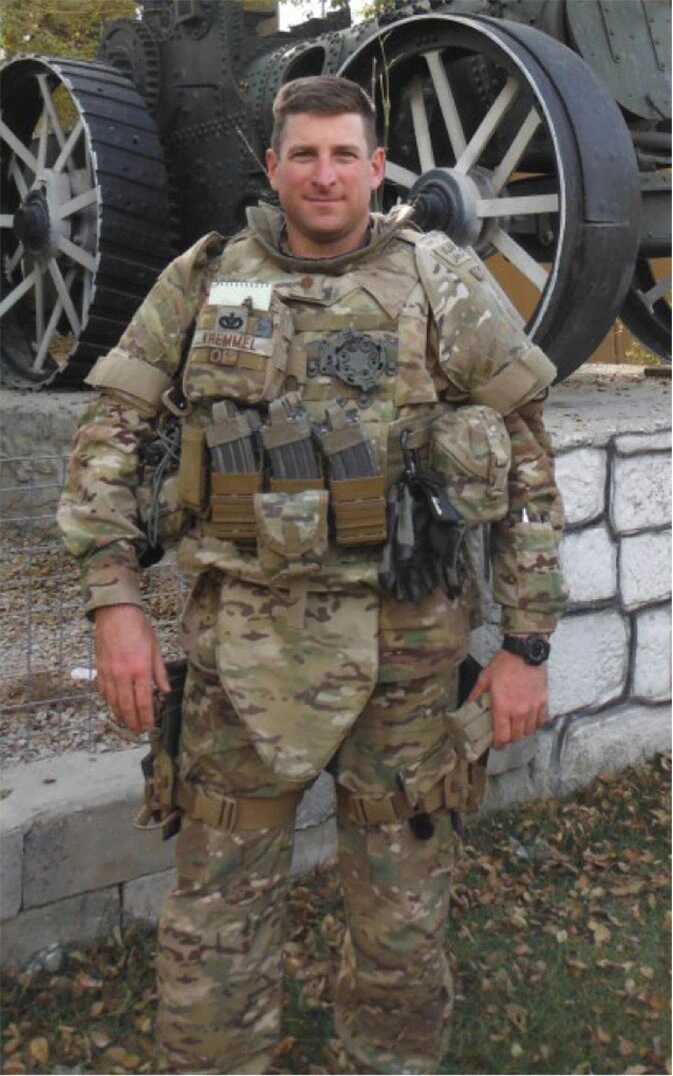 Each branch of the military drives home their own version of core values. The Army core values are loyalty, duty, respect, selfless service, honor, integrity, and personal courage. The Navy and Marines uphold the core values of honor, courage and commitment. The Air Force puts integrity first, service before self, and excellence in all we do. And the Coast Guard heralds honor, respect, and devotion to duty. Starting a new career at Nestlé Purina, I was encouraged to learn that these now innate Air Force Core Values transitioned seamlessly into the '5 Talls' that make up our organization's culture: Integrity (Integrity First), Passion (Service Before Self), Expertise, Performance, Innovation, and Agility (Excellence In All We Do).
As I read our founder's motivational messages and passages from his book "I Dare You," I began to detect the influence of military core values, and suspected he had been exposed to the military. In fact, he was — and that experience in the Army shaped his vision for Nestlé Purina and even the decision to call dog food "Chow" after observing how hungry soldiers reacted to "chow" in WWI.
As a relatively new associate here and still learning about our culture and our founder, William H. Danforth, I am encouraged by the core similarities to military culture and military life. I feel like I am once again part of a focused and dedicated team of like-minded professionals — many of which are fellow veterans as well. I am further encouraged witnessing the company striving to reach out to separating veterans needing jobs, recognizing military service as equivalent to valuable civilian experience, and supporting service dogs and military working dogs. Even the simple gestures of the Nestlé Purina Challenge Coin program for veterans, and the fact this civilian company will pause for a day every November to honor the service of American veterans goes a long way.
I am often humbled when someone thanks me for my service and grateful to find a civilian career where I can continue to uphold the core values in which we share. I've also accepted a new mission — helping to make veterans feel at home once again at Nestlé Purina. I hope you'll consider 'joining our pack' — we'll welcome you, your experience, and your civilian career aspirations with open arms.