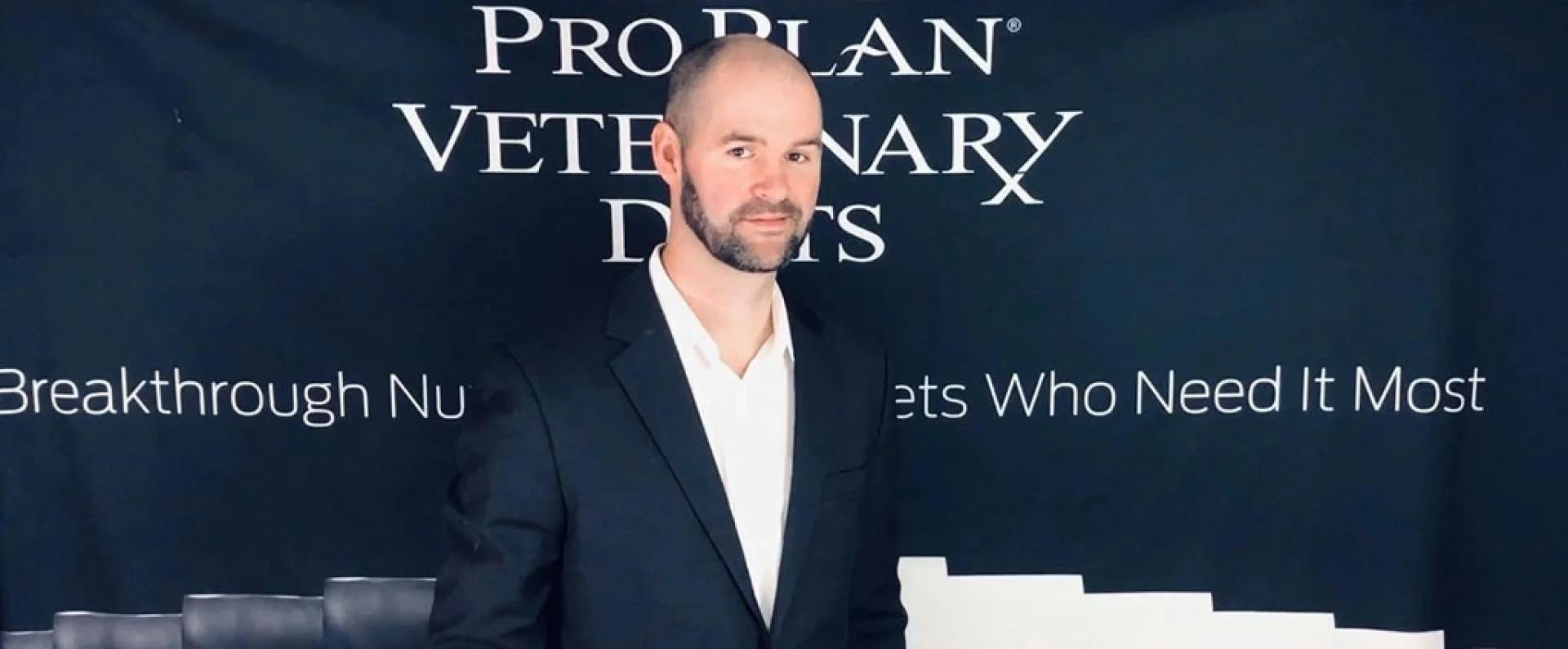 Our People
Meet Bruno, a Military Veteran and Nestlé Purina Veterinarian Consultant Who Embraces Change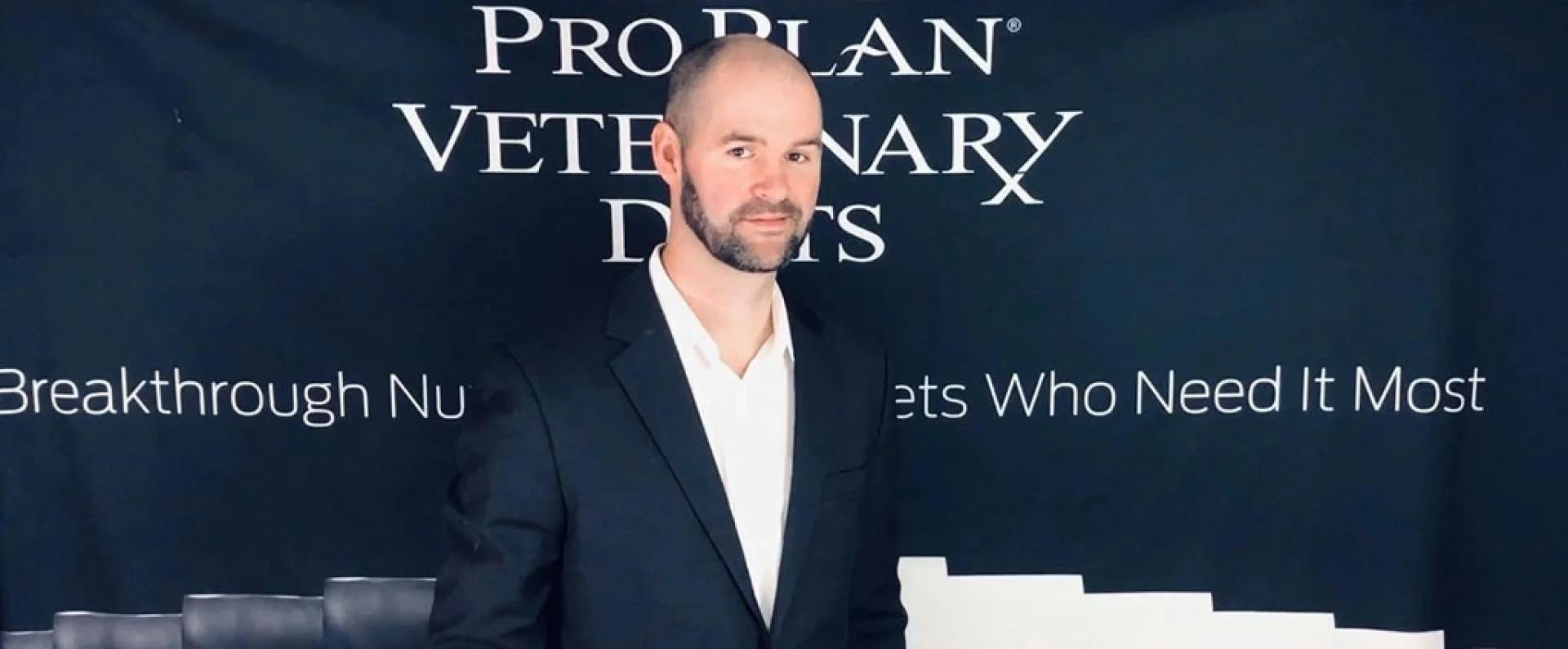 What stood out to you about working for Nestlé Purina as a veteran?
It would have to be the roots of the Purina brand here in the United States, and of course the family-like culture. I had heard so much about the culture from employees prior to accepting my offer.
What was most important to you in pursuing a civilian career as you began to transition out of the military?
I knew I wanted to remain a part of an organization that made me feel like I was part of something bigger than myself. I've spent 3 years in the Veterinarian Sales division, and I believe "People and pets are better together" and I know that the passion I have for that statement continues to drive my purpose at Nestlé Purina.
Tell us about your first experiences with Nestlé Purina. What was your first impression?
I was part of a sales force expansion program and was introduced to my brand-new supervisor within a month of my employment. I was asked to "adapt to change quickly", and I was okay with this because it fits well with my mentality. I had to become accustomed to change throughout my military career, and I knew at that point that I would continue to be challenged in my role at Nestlé Purina. This was exactly what I was looking for: challenge. One thing that never stops in our expanding business is change. I choose to embrace it.
Tell us about your job and responsibilities at Nestlé Purina.
Between managing a portfolio of veterinarian hospitals across Connecticut and Western Massachusetts, it's my responsibility to influence Veterinarians as well as clinical staff to put pet nutrition first. I have unique opportunities to change the well-being of both pets and their owners through instilling a nutrition first mindset into my business partners across my division. I've had an entrepreneurial mindset since I was young, and my current role has really fulfilled my dreams. Managing your own territory is a lot like running your own small business. I make my own decisions that directly impact my success, and I get to take calculated risks on a regular basis. It's a special feeling being able to lead your own business, it really is empowering, and I love what I do.
How has Nestlé Purina helped you to grow your skills and your career thus far?
I started my sales journey at age 16, but this has been my first exposure to a clinical selling environment. It's allowed me to develop a completely different skillset, and quite frankly, it has changed the course of my professional and personal life. I also give credit to the '4C Selling' development course I took inside of the division. It caused me to think 100% differently now and how I communicate. To think it was all from this 1 training.
What is the best mentoring experience you've had at Nestlé Purina thus far?
The opportunity to learn from a Senior Territory Manager inside a structured development program allowed me to hit the ground running. It accelerated my business and gave me tools to be successful. Her 10+ years of market experiences resulted in me learning faster, and without her support in this role it would have taken me 3 times longer to get where I am.
How do you feel the skills you developed and used within the military have transferred to your corporate job?
I possess a mission first mentality, and it's carried over directly into the corporate world. I feel Nestlé Purina has done an amazing job of ensuring we all wake up each day focused on our mission — this also fuels my passion for what I do. Because of this, I can say it's been an easy adaption due to my military experience and training. Nestlé Purina continues to invest in helping veterans and separated service members bridge the gap between active service and a fulfilling career in the civilian world. I see the impact my fellow veterans bring to the business each day, and it's impressive.
What do you hope to accomplish during your time at Nestlé Purina?
I want to empower others. I want to empower them to be leaders and be in a senior-level leadership role. I enjoy giving back and seeing other achieve their own person goals. I find it to be the most rewarding aspect of my career.
We invite you to learn more about our military initiatives, or check out our career opportunities in sales.