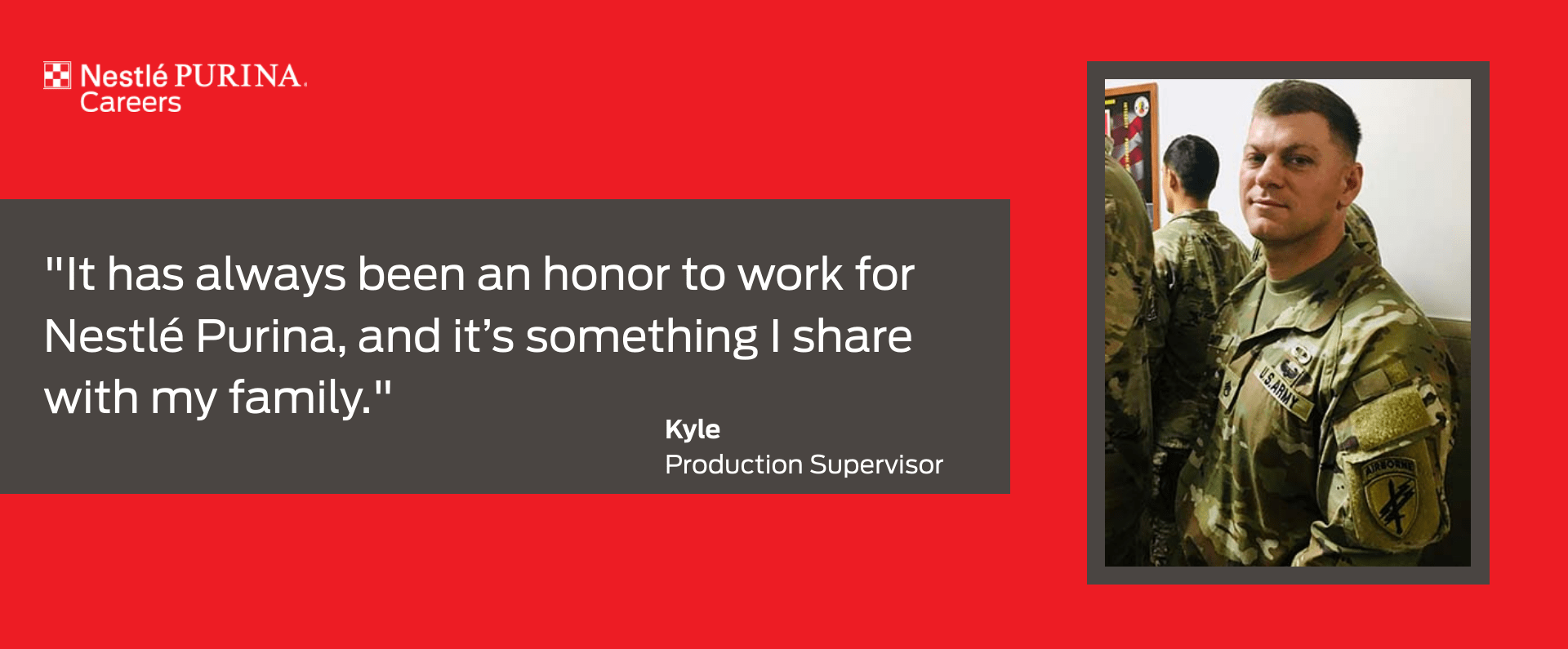 Our People
From Processing Team Lead to Paratrooper: Meet Kyle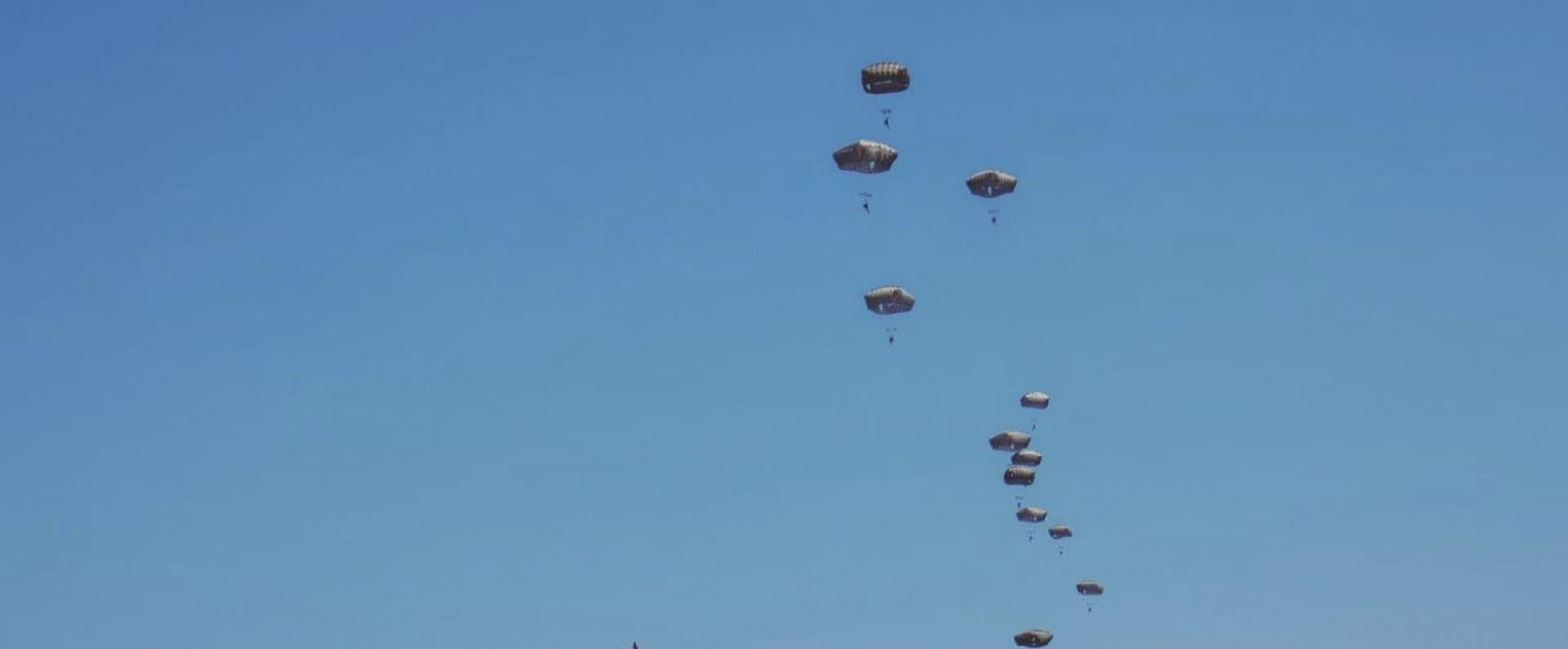 Tell us about your career path so far at Nestlé Purina.
I began my career with Nestlé Purina in March 2018, at the Dunkirk, NY factory working in Packing Utility. After two years in Packing, I transitioned into a Relief Team Leader role learning how we manufacture specialty treats. Just under a year later, I was ready to take the next step and become a Production Supervisor. In July 2021, I relocated to Atlanta, GA as a Processing Team Lead at our Fairburn, GA factory. A big, warm city and being in an ever-growing market drew me in.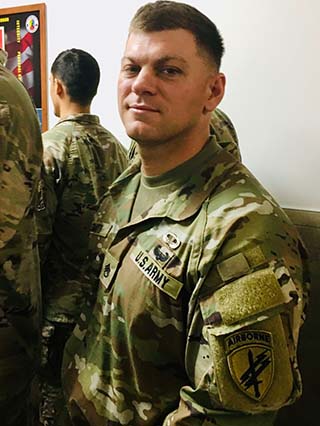 Why is Nestlé Purina special to you?
It has always been an honor to work for Nestlé Purina, and it's something I share with my family. My father and cousin are both Production Managers at other factories, and my uncle retired from the company, as well. They, along with other leadership, have been a big part of carrying on the Five Talls culture and leading within the business. Growing up with my father being able to provide me new baseball gear and send me off to summer camps made me realize how significant Nestlé Purina is.  and leading within the business. Growing up with my father being able to provide me new baseball gear and send me off to summer camps made me realize how significant Nestlé Purina is.
How has your military experience translated into your work at Nestlé Purina?
Nestlé Purina has always valued my service to the country. My military experience, military leadership, and resilience training has allowed me to progress within the company.
As I have progressed into leadership roles with more responsibilities, I have been able to use skills such as decision-making processes learned in basic and advanced military leadership training to make the best possible decision for personnel, training, and meeting challenging business goals on the production floor. Purina provides me a sense of ownership comparable to that of the military; the team-building projects and collaborative improvement work groups create effective working solutions to improve results.
Next, I aspire to become a production manager and ultimately a manufacturing excellence manager within the business. Recently, I earned a black belt in six sigma. Troubleshooting and putting ideas into place allows the team to execute new tactics and create controls for improving is a passion.
Similarly, how has Nestlé Purina helped you continue to grow your skills and career as an Army Reservist?
I have been in the Army for a total of 11 years, with two years spent in active duty. Purina has helped me achieve my military goals. For example, Purina allowed me to spend a year leading a mission with the Fort Bliss, Texas Environmental Health Department, where I managed the public health, environmental, and food sanitation program for over 90,000 civilians and service members.
Currently, I am a Team Sergeant in the United States Army Civil Affairs and Psychological Operations Command (Airborne) which is a special operations team.   Recently, Nestlé Purina supported me in being able to fulfill a career goal of becoming a paratrooper.  Being a paratrooper has been symbolic to military operations since WWII. It takes courage and physical attributes to be able to jump from an aircraft into combat. I was recently away for 22 days safely earning jump wings. Doing this  allowed me to overcome a fear of heights and will help me progress through the ranks in my remaining time in the Army Reserves. I quickly recognized we had the best instructors in the world, so I listened to their instructions and let muscle memory work its magic. Safety is just as important at Nestlé Purina as it is in the military. As a paratrooper, I learned the value of listening to directions and being able to execute with precision. It was important to me that I returned to work on time and without injury because my team needed me in Fairburn.