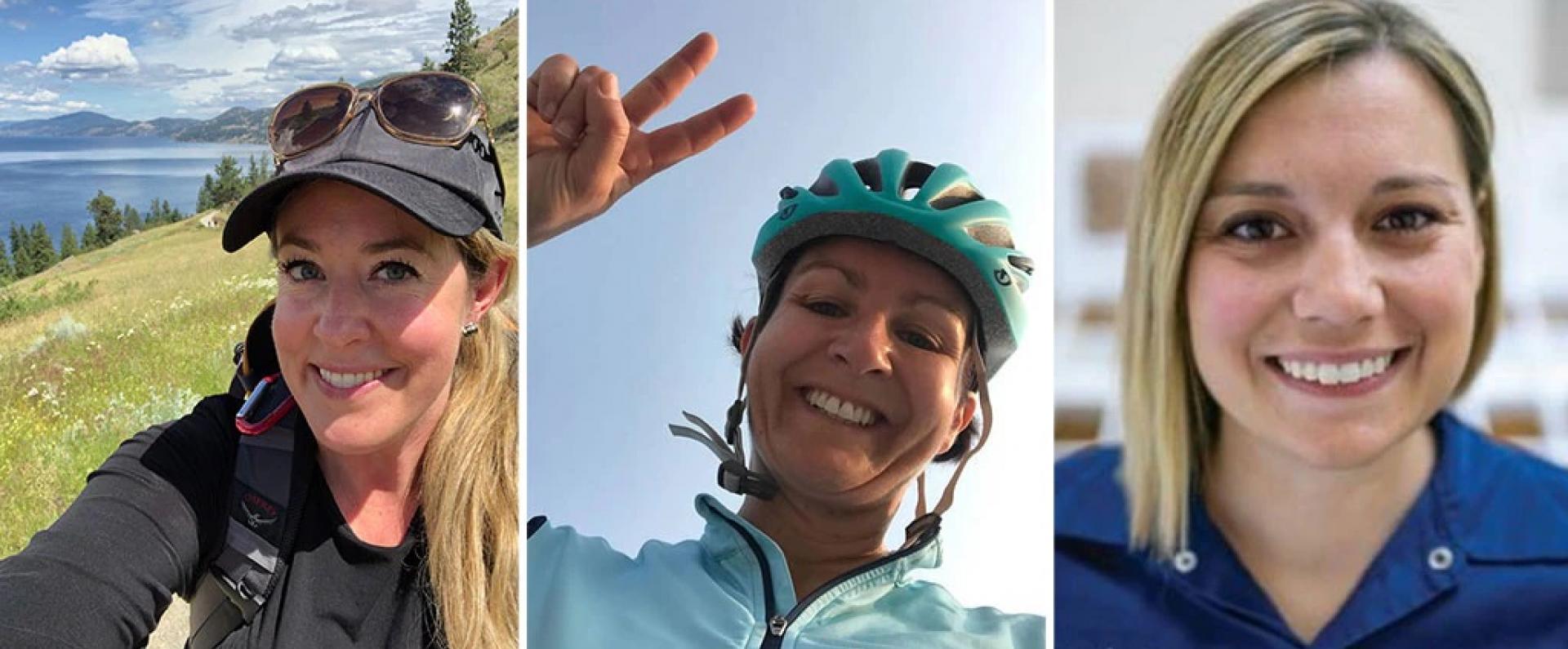 A Career in Manufacturing—3 Women Share Their Perspective
What made you decide to join Nestlé Purina? What did you do prior?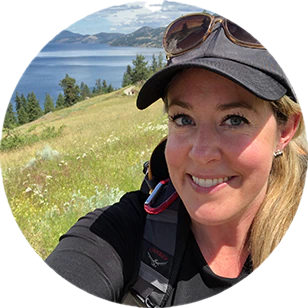 Prior to Nestlé Purina, I was in the banking and healthcare industry doing marketing and public relations. I decided to join Nestlé Purina because of the great presence in the community in which I grew up. It has solid roots that make you proud to be associated with the name. In my mind, it's more than just a consumer packaged goods company. The Davenport and Clinton factories are flagships that have enhanced the quality of life for many Eastern Iowans.
I joined Nestlé Purina shortly after college while in the Army National Guard. Growing up, my grandfather worked at a feed store selling Purina. I remember seeing the checkerboard on his clothes and him being so proud of being part of such an amazing organization. I wanted to be part of that! I am fortunate enough to have several items given to him by Ralston Purina in my office. I am proud to still represent the checkerboard and keep the tradition of having that brand be a part of my family.
Did you always know you wanted to work in manufacturing?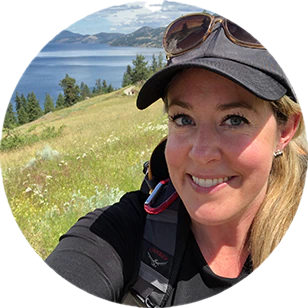 No. Actually, I stumbled into this job as many people do when they are starting out in their careers. When I first stepped foot into our factories, I was in total awe of the complexity of the operation and the intricacy of the process. To think that employees put creativity and innovation together to create an environment that sets us apart from our competitors made me think, "I want to stick around for this." Manufacturing gives you an adventurous spirit because it's all about progress and it takes a lot of ambition to keep moving forward.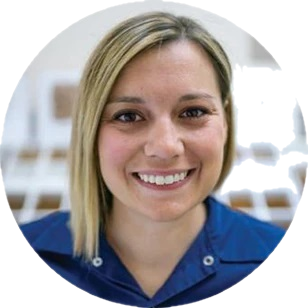 In college I had no idea what I wanted to do and had never really considered manufacturing. I ended up studying food science. After completing two internships in different food manufacturing facilities, I knew I liked the fast-paced environment of working at a factory. It is also really cool to see the products we make at the store and in people's homes.
Tell me about your career path at Nestlé.
I started in the MDAP Program. I relocated to Oklahoma City, where I transitioned into Production and worked in Production Management for nine years. I then got an opportunity to be a Manager of Manufacturing Operations for a little over a year. From there I've been so fortunate to call the Flagstaff, Clinton, and Davenport facilities home as a Plant Manager. As of May 20, 2019, I am now VP of Manufacturing for Golden Products, our litter business.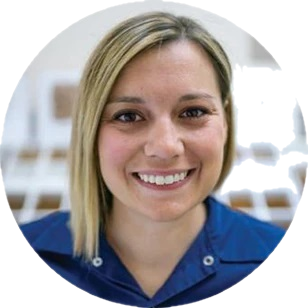 I started in the MDAP, too. I have spent my entire career in various QA roles before becoming the Quality Manager in Clinton, Iowa. Although my career path was fairly simple, several of the other Management Development Associates that I started with have held positions in several different departments in several different factories across the country. Your career is really what you make of it. The opportunities are endless in such a huge organization.
What are your primary responsibilities in your current role?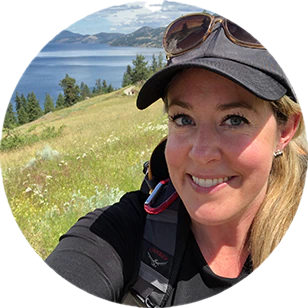 I help support winning teams. It's not all about fighting fires. Sure, not everyone has a perfect day every day. That's unrealistic. But, when you get into the habit of helping people recognize that problem solving is a constant and that you help contribute to that skill and you get enjoyment out of doing so, you can see the value that you add by eliminating barriers. Then you really see the workforce soar. I love the HR function, whether its employment law, engaging the workforce with rewards and recognition, or guiding people through the hire to retire process. It's also very rewarding to be a sounding board to the management team.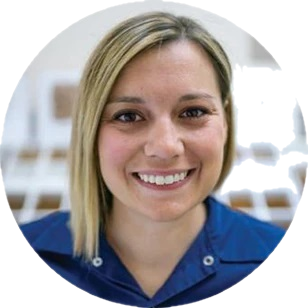 As a Quality Manager in the Clinton, Iowa factory, I oversee the implementation, execution, and continuous improvement of our quality and food safety programs. My team has direct responsibility for testing in our onsite chemistry and microbiology labs, food safety programs, and compliance to ISO standards and Nestle standards, as well as FDA regulations.
What unique skills make someone successful in the position?
Passion and motivation as a leader that supports their team to win in all the above-mentioned responsibilities. I would also say having confidence in what you do. You are the expert and being able to convey it to the teams that surround you is important!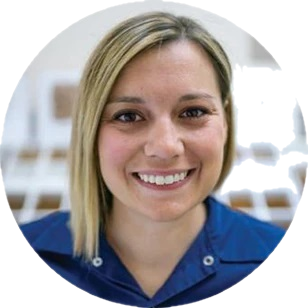 In my position, I would say the most valuable skills to have are communication skills and problem solving. I regularly communicate with everyone from operators, to factory management, to corporate directors. You have to know your audience and be able to convey your message successfully to all levels. Being in quality assurance, we are often tasked with correcting problems, and the majority of the time, the root cause isn't clear. Being able to solve complex problems quickly and effectively is really important.
Tell us about the most exciting project you've completed or are currently working on?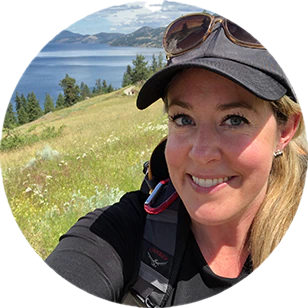 Right now, we're really focusing on training. Putting strategy to our training plans will go a long way so we're willing to invest the time now for the long-term payoff.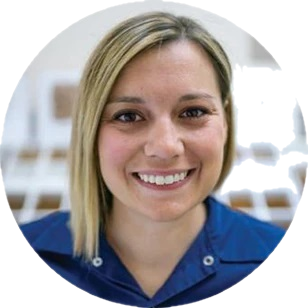 Working in Clinton has exposed me to several exciting projects. We execute several hundred test runs and formula changes per year and last year we were the first dry pet food company to achieve a Marine Stewardship Council (MSC) certification enabling us to use the MSC blue checkmark logo on our Beyond packaging which was pretty cool to be a part of.
What advice would you tell a female considering applying for a role at Nestlé Purina?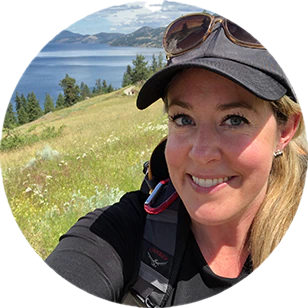 Consider looking for roles that you wouldn't traditionally think about but that would complement your skills sets. For example, I have a journalism background so the skills I used to interview, research, fact find, and write are all transferrable to what I do today. We have so many opportunities within Purina and because the work we do is changing, and the roles are becoming less traditional and more cross-functional. Maybe your background in science would benefit our market research team or your mathematical strengths would fit nicely within an IT department.
Do not think of yourself as a female coming into the organization but more along the lines of what you can contribute and bring to the table and focus on what that may be. Be strong and confident in your decisions. Take the opportunity to appreciate what Purina has to offer to include an amazing support structure to aid in your success. Also, find your support system and lean on that. Find your tribe and those that can surround you and support you!
Outside of work, what are you passionate about?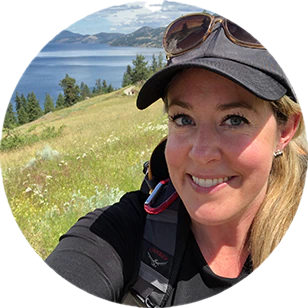 I love anything outdoors— I'm always trying to find new ways to stay in shape outside. I learned how to snow shoe last year in negative degree weather. That was exhilarating! Hiking, biking and yoga are my top picks. I also love to read; anything I can get my hands on. I try to read one classic novel a year and one business book a quarter. Otherwise, I don't have limits. I do dedicate time to community outreach. I joined a board earlier this year for a mental health foundation in the Eastern Iowa community. I'm learning so much and it's good to connect with other leaders in the community outside of manufacturing and even HR. It makes me feel integrated into the bigger picture.
My family. I have two wonderful children and a husband who is very supportive. I am also passionate about working out and trying to stay healthy. This has been a journey for me throughout my life but I have found that if you do not make yourself a priority and take care of yourself, it can easily get out of control. In the community, I also have the opportunity to look at ways that Nestlé Purina can aid in pets lives as well as how we support the education of our youth. Our communities need us and we need to help support and aid where possible as we have resources that many others do not.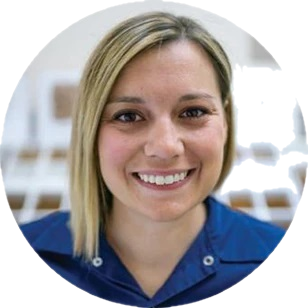 Outside of work, I spend most of my time chasing after my three young boys and Great Dane on the farm. If I'm not with them, you can usually find me with a camera in my hand. However, my husband and I try to escape the chaos of farm life with the boys throughout the year to disappear into the Northwoods of Wisconsin or the white sand of the Caribbean.