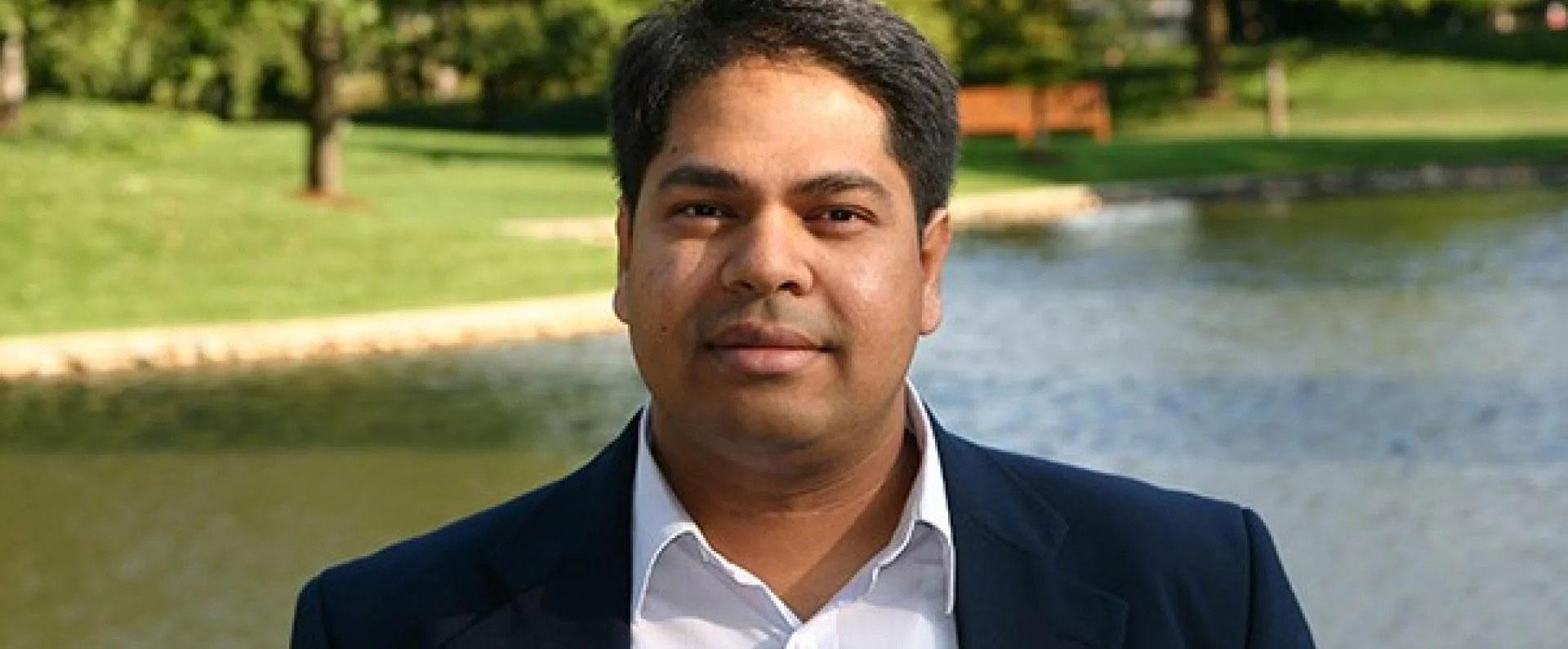 Our People
Strides We're Making with Innovations in Immunology
It happens every year. An associate in the next cube is attempting to stifle a cough, cabinets are scoured for boxes of tissues, and appointments to the HealthCenter are trickling in at an alarming rate.
Spring brings a variety of ailments, so it is perhaps a good time to understand how one's diet might affect their immune system. The same is true for pets, and it's a topic Ebenezer Ph.D., Product Development Manager at Nestlé Purina has studied his entire career.
Ebenezer was presented the Fellows Award by the Academy of Science – St. Louis for establishing a nutritional immunology research program at the Nestlé Research Center. He implemented models for evaluating nutritional impact on the immune system and helped launch several products globally, including Pro Plan Optistart Puppy & Kitten pet food. His work from the immune health program is the underpinning of products that support immune health across the product portfolio.
Ebenezer's journey with Nestlé Purina began in 2003.
"I was intrigued as to why a pet food company would need an immunologist," Ebenezer says. "But when I visited, I saw an opportunity to develop a platform where we could scientifically demonstrate how diet could positively impact the immune system." He referred to this as 'nutritional immunology,' a field where some companies were touting products without any scientific basis. Since then, Ebenezer has authored numerous scientific papers in the areas of cellular/molecular immunology and cytokine biology. Recently, he was published in the journal "Science" explaining size variations in dogs, and wrote a book chapter describing the interplay of nutrition and the immune system in infectious diseases.
"Immunology always intrigues me with its amazing flexibility and its fundamental role in sustaining life," Ebenezer says. "To most people's surprise, 70 percent of the immune system is in your gut, making food the best way to interact with your immune system." Ebenezer continues to devote his career at Nestlé Purina to gaining a greater understanding of how nutrients can work in the body to promote lifelong health. He has significantly advanced Nestlé's measures of immune responses, allowing us, as a company, to show how nutrition impacts immune health in both pets and people.
"As our understanding of the relationship between nutrition and the immune system matures, a variety of diet-based approaches to address immune needs will become available both for us and our pets," Ebenezer states in a review published in the scientific journal Topics in Companion Animal Medicine. "The food we eat and feed our pets can clearly deliver several other benefits beyond basic nutrition."
Click here to learn more about our careers at Nestlé Purina in Research & Development