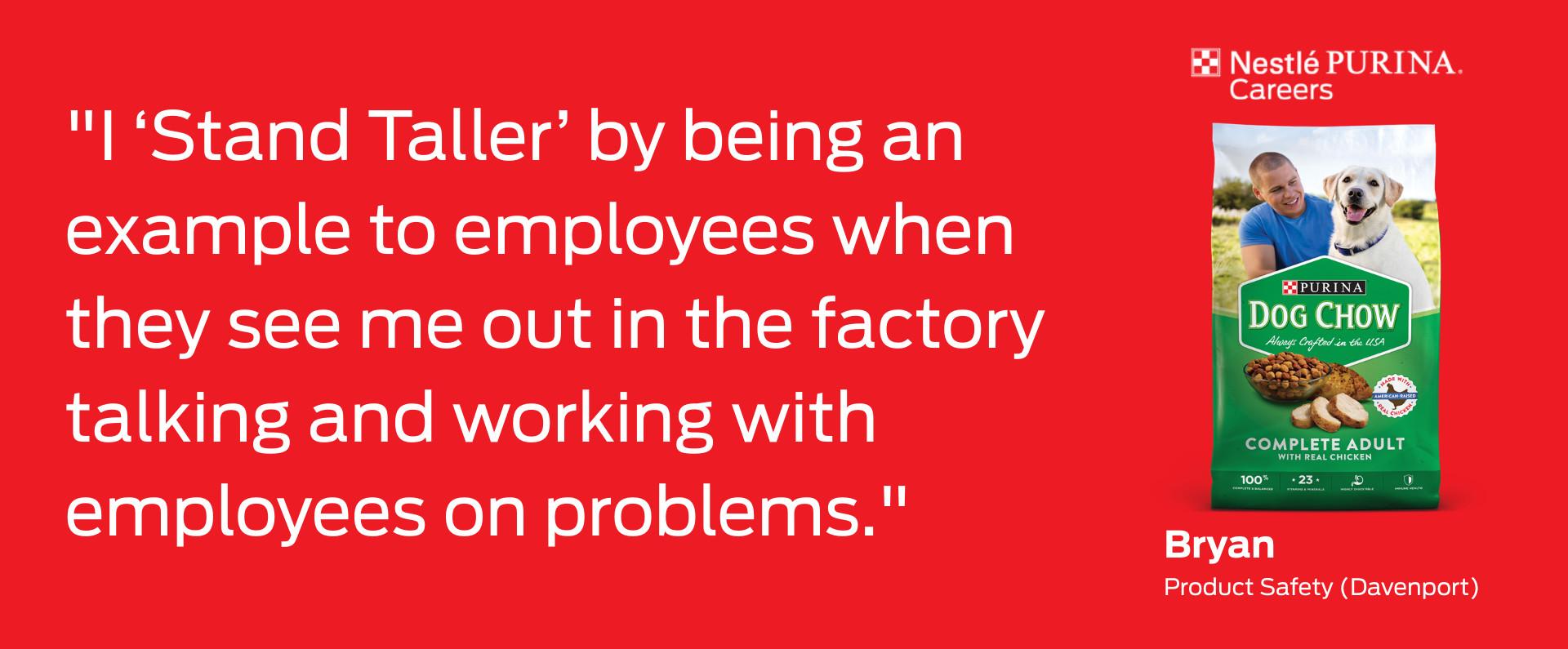 Our People
Bryan, Team Leader – Product Safety (Davenport)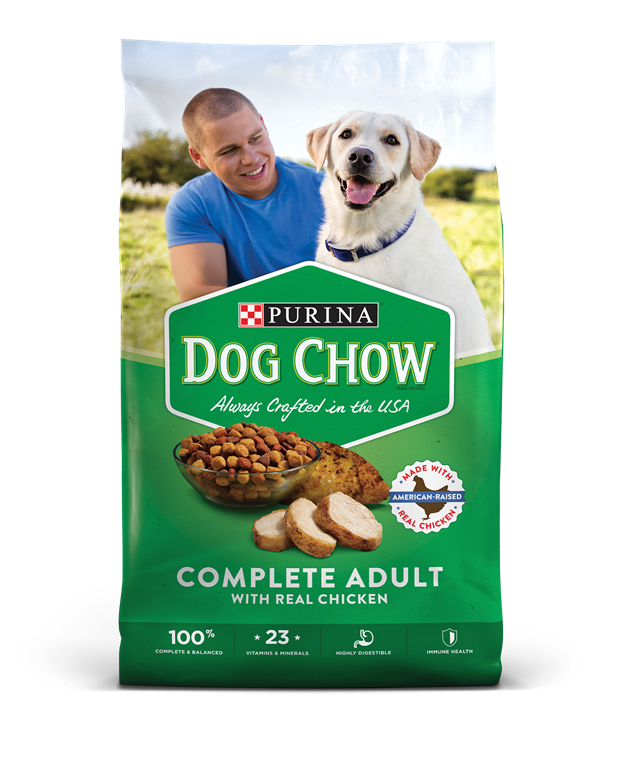 Tell us about your pet, featured on the Nestlé Purina Dog Chow bag alongside you.
Maggie is a 4-year-old white lab. She is a very loving dog and a big part of my family.
What is most important to you when considering what to feed your pet?
The most important thing to me is the safety of the food I feed her. I do not want to feed her any food that I don't feel comfortable with. Maggie being a big part of my family, I only want to feed her the best.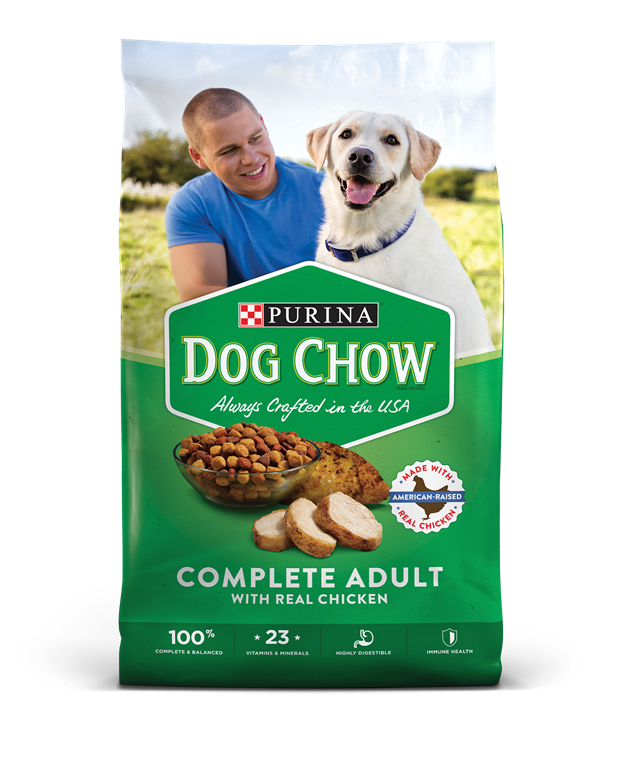 Tell me about your career path at Nestlé Purina.
I began with the company out of college, and I am currently the Product Safety Team Leader. I hope to stay with the company long-term – they treat my family well.
What made you decide to join Nestlé Purina? What did you do prior?
My grandpa retired from Nestlé Purina with 41 years of service – he had nothing but good things to say about Nestlé Purina when I was growing up. After I graduated, I knew that is where I wanted to be!
What makes working in manufacturing at Nestlé Purina different from other companies?
The care/quality that goes into every single product. All employees at the factory play a role in quality and product safety. Also, the way Nestlé Purina treats its employees is another big difference between other manufacturing companies, in my opinion.
What does your day-to-day look like in a factory?
I am a part of the Quality Assurance department, I oversee product safety procedures and policies at the factory. I consider my role important because of the emphasis Nestlé Purina places on its products.
What unique skills make someone successful in the position?
A skill that comes to mind the ability to work well with others. It is definitely a team environment.
Our Founder challenges us with the 'Dare to Stand Taller.' How do you Stand Taller?
I 'Stand Taller' by being an example to employees when they see me out in the factory talking and working with employees on problems.
Outside of work, what are you passionate about?
I am very active outdoors with my family and friends.