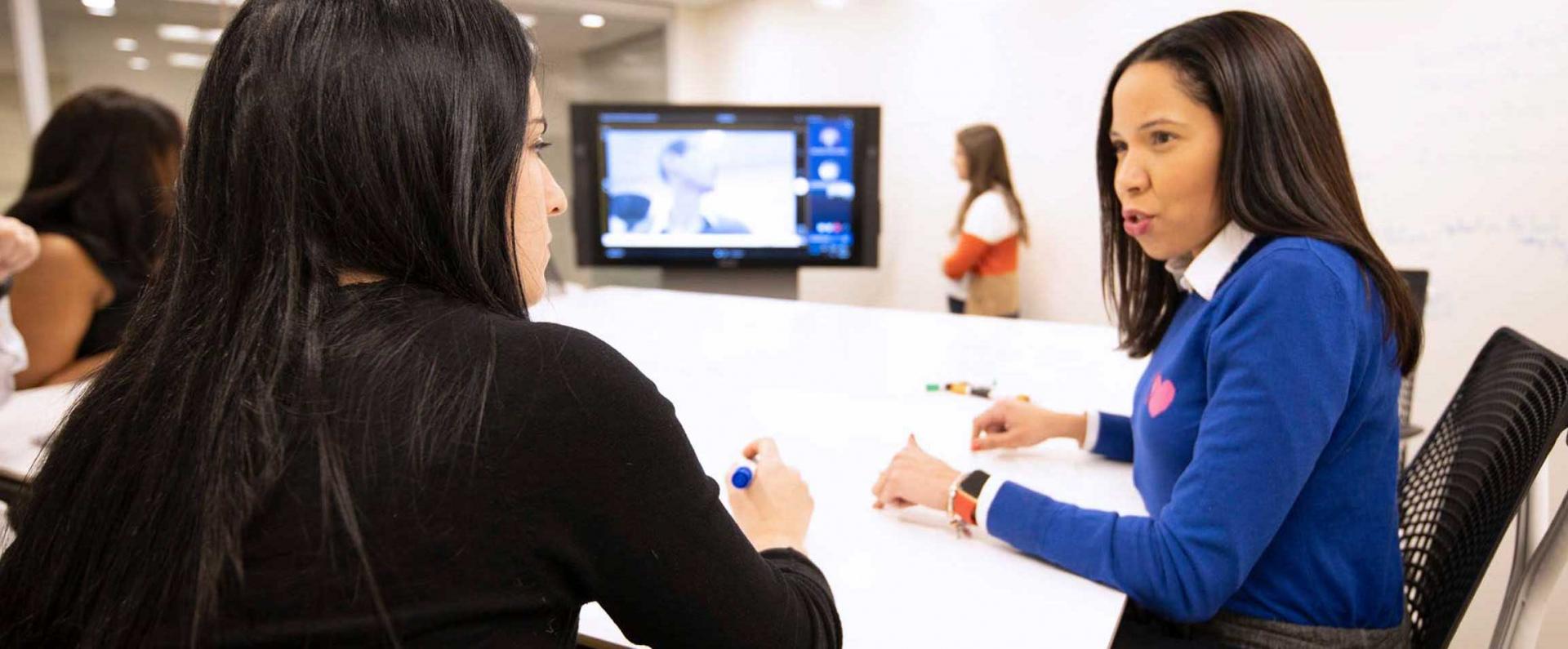 Our People
Being the Change - 2 IT Diversity Champions Share Their Story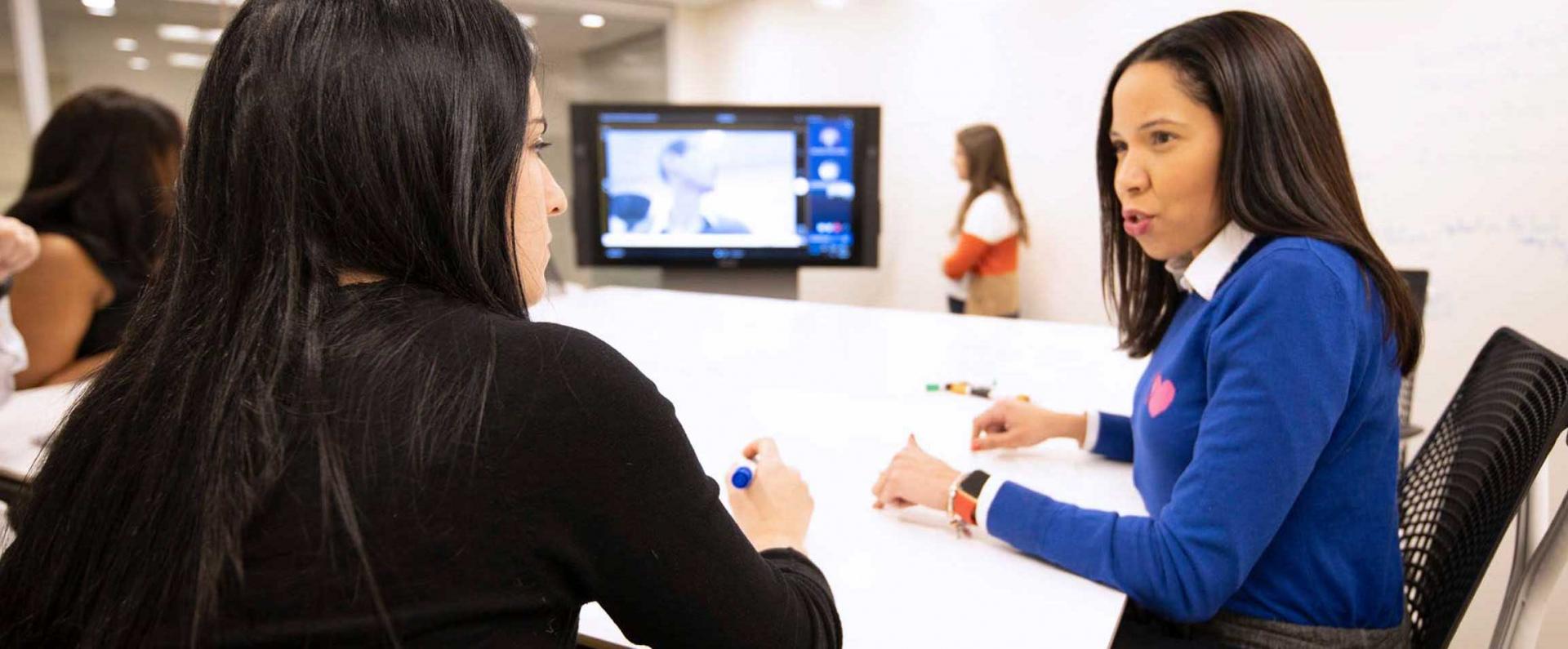 Ashley:  My name is Ashley, and I am the Change and Transformation Lead for IT at Nestlé North America. I have been with IT at Nestlé for a little over 2 years now. My role's primary focus includes a wide-range of initiatives like teambuilding while designing high-performing teams to culture sustainability, employee engagement, and Diversity and Inclusion.
Betsy:  My name is Betsy, and I am the Transformation Manger for IT at Nestlé North America. I have been with IT at Nestlé for 20 years in November 2021. I am primarily responsible for guiding our organization in the adoptions and functions of our new product driven operating model. I support the four pillars that make up our operating model: Business Relationship Management, Product Management, Funding & Governance, and Capability Building.
What does an inclusive workplace mean to you, and what are some ways IT at Nestlé has supported you?
Ashley:  An inclusive workplace for me means being able to show up authentically and deliver. Authenticity presents itself in different ways whether it's diversity we can see, or diversity of thought or background that aids in how we view the world. In my role, IT at Nestlé has supported the work to make this a reality for people of color and continues to support efforts in inclusion and equity.
African American history is all around us, in what ways do you celebrate its history, and what does it mean to you?
Ashley:  It's been only 45 years that the U.S. has recognized February as Black History month, but the reality is Black History should be celebrated for more than just a finite period each year. Our contributions should be celebrated throughout the year. Some ways I like to celebrate Black History include sitting at a stop light or looking at a color computer screen. These are two ordinary routine objects that are yet extraordinary when you think about their history. I relate to these objects by knowing they weren't possible without the intelligent African American individuals, Garrett Augustus Morgan, Sr. and Mark Dean, who created them. I also celebrate Black History every time I turn my security system on. Again, an ordinary object I use every day.
Betsy:  Black History, for me, is a time to echo communications delivered by our Diversity & Inclusion team, and to post celebrations on my own. It's a time that I can reflect and ask myself, 'What am I doing to close the gap of inequity, and how am I taking action?'.
Employee Resource Groups (ERG) promote inclusion, which also creates a more welcoming environment where our teams can show up authentically each day. Why is it important to you to be involved in Employee Resource Groups?
Ashley:  I am a Diversity and Inclusion practitioner for IT at Nestlé. I believe all facets of diversity and inclusion are important, and our ERG's foster profound discussions and visibility that we may not have otherwise. This group allows me to gain a more broad and deep understanding of how I can help create a more equitable and inclusive workforce based on the needs of our communities and our employees.
Betsy:  As a gay woman, I know what it is like to hide or protect part of yourself at work because you weren't sure if you would be supported or shunned for who you are. I wouldn't want anyone to ever feel this way, and that's a large part of why I am a participant and proponent for our entire ERG community. When people can be their full self at work, they are more engaged, innovative, productive and satisfied, which sounds like a good thing to me.
2020 was a year of heavy racial injustice being brought to light. During our recent ITTakesCourage panel, you shared your views on being an anti-racist. Can you elaborate?
Betsy:  I was listening to a podcast with Ibram X. Kendi, and he was making a point that you are either racist or anti-racist, that you can't label yourself as "not racist." You are either on the side perpetuating racist ideas, language, or policies, or you are on the side that is working to change or enact new policies, to eradicate systemic racism and to raise your voice when confronted with racist comments or language. I realized, for myself, being inclusive and aware makes me nice, not anti-racist. If I'm truly going to be part of the solution, I need be intentional, vocal, and proactive. I need to create a safe space and speak up if I feel someone is being marginalized and better yet, not allow that situation to materialize in the first place. I also need to ask people for feedback to see if I am on the right track.
Community Service is a part of many of us at IT NA, what ways do you choose to serve your community?
Ashley:  As a member of Alpha Kappa Alpha Sorority, Inc. community service is a substantial part of who I am. I have the pleasure of coupling my everyday desires with my professional role, and that's something unique that not everyone gets to experience in their lifetime. Being part of IT at Nestlé, we choose to partner with tech organizations such as Npower, who is on a mission to move individuals from poverty to middle class with tech skills and quality job placement. We also partner with LaunchCode, who provides opportunities for people to upskill in tech. Both organizations provide ongoing professional development and mentoring services to members. I find great joy being involved with under-represented populations to prepare them for roles that will enhance their personal and professional growth, while ultimately changing their circumstances.
Betsy:  Volunteering in the community is part of who I am. For the past six years, I have volunteered with local advocacy and grassroots organizations to push for voter's rights and expanding voting within our communities. Additionally, I am a strong believer in fighting for social issues that provides a microphone to the voices of the unheard. I do this by supporting various initiatives at different levels of the political spectrum.
We all have individuals in our lives who have influenced us in some way, but who is someone who influences you to stand up for positive change? Why?
Ashley:  My influence to be inclusive, to stand for equity, and to contribute to society in a positive way would be credited to my mother and aunt. As biracial women growing up in the fifties and sixties, there were a multitude of unimaginable things they faced, but despite those, they both continued to be two of the most educated, giving, and respected people I know. It's imperative to think about the role that African Americans play in founding, growing and shifting the U.S.
What advice would you give to someone who is interested in a career at IT at Nestlé, but also wants to be involved with an ERG/ becoming a Champion?
Ashley:  Simple, "get out of your head." You are capable, knowledgeable, and skilled to contribute in all ways. In regards to being a Champion and/or a member, get comfortable with being uncomfortable. Part of creating safe spaces for communities is looking at it from both sides of the coin. Being an active ally is more impactful than just being an ally.