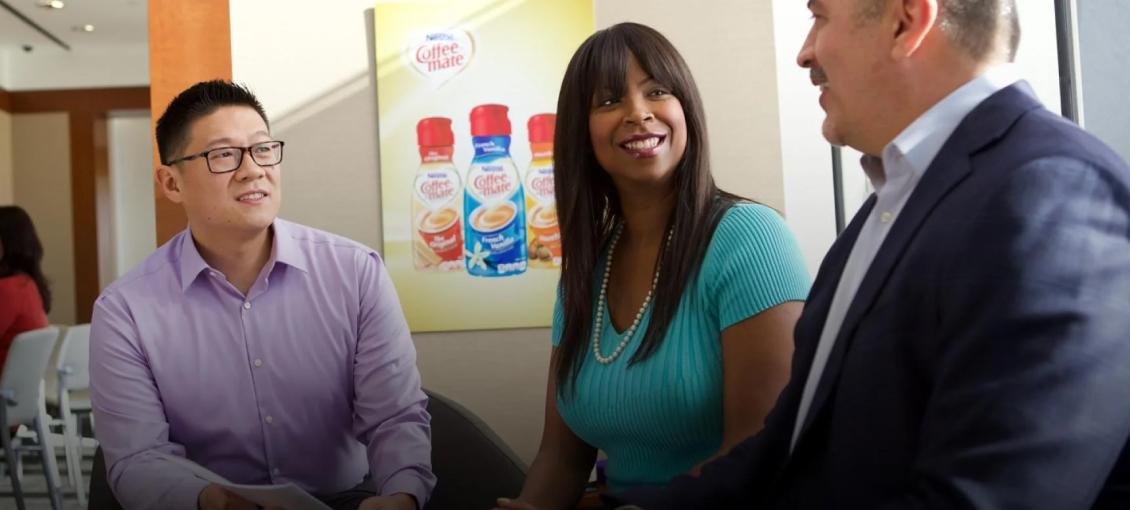 Benefits
All of our companies have something special to offer.
When you choose a career at any one of our Nestlé operating companies, you join a collaborative and inspiring culture – and we reward what you contribute and celebrate all you achieve here. We offer a competitive total rewards package inclusive of programs that support your physical, financial, and emotional wellbeing, in addition to retirement plans that help you plan for the future. 
Extensive Health Support and Medical Plan Options
We offer several affordable medical plans so you can choose what's right for you and your family.
Family Benefits including Parental Support Policy and Adoption Assistance Program
No matter how you're growing your family, our policies ive you time to focus on your new addition as soon as they arrive.
Prescription Drug Coverage
All of our national medical plan options include prescription drug coverage.
Employee Assistance Programs
From checking off daily tasks to working on more complex issues, our Employee Assistance Program offers a variety of resources, tools and services to you and your household members.
We provide basic and supplemental financial assistance to your beneficiaries.
MetLife Preferred Dentist Program
We offer one dental plan, administered by MetLife, with in-network, out-of-network and out-of-area benefits.
We offer one vision plan from two different providers: VSP or EyeMed.
Short and Long Term Disability Care
We offer paycheck protection for you and those you love if the unexpected happens.
Through our Employee Assistance Program, we offer counseling and coaching services in addition to online programs designed to improve your emotional wellbeing.
Education-related Reimbursement
Because learning never stops, and we want you to feel empowered to pursue education that supports your career.
401k and Tax-advantage Accounts
Plan for retirement and make informed choices about your financial security.
Fitness and Nutrition Programs
We make your physical wellbeing a priority by offering many resources to help you live a healthy life.